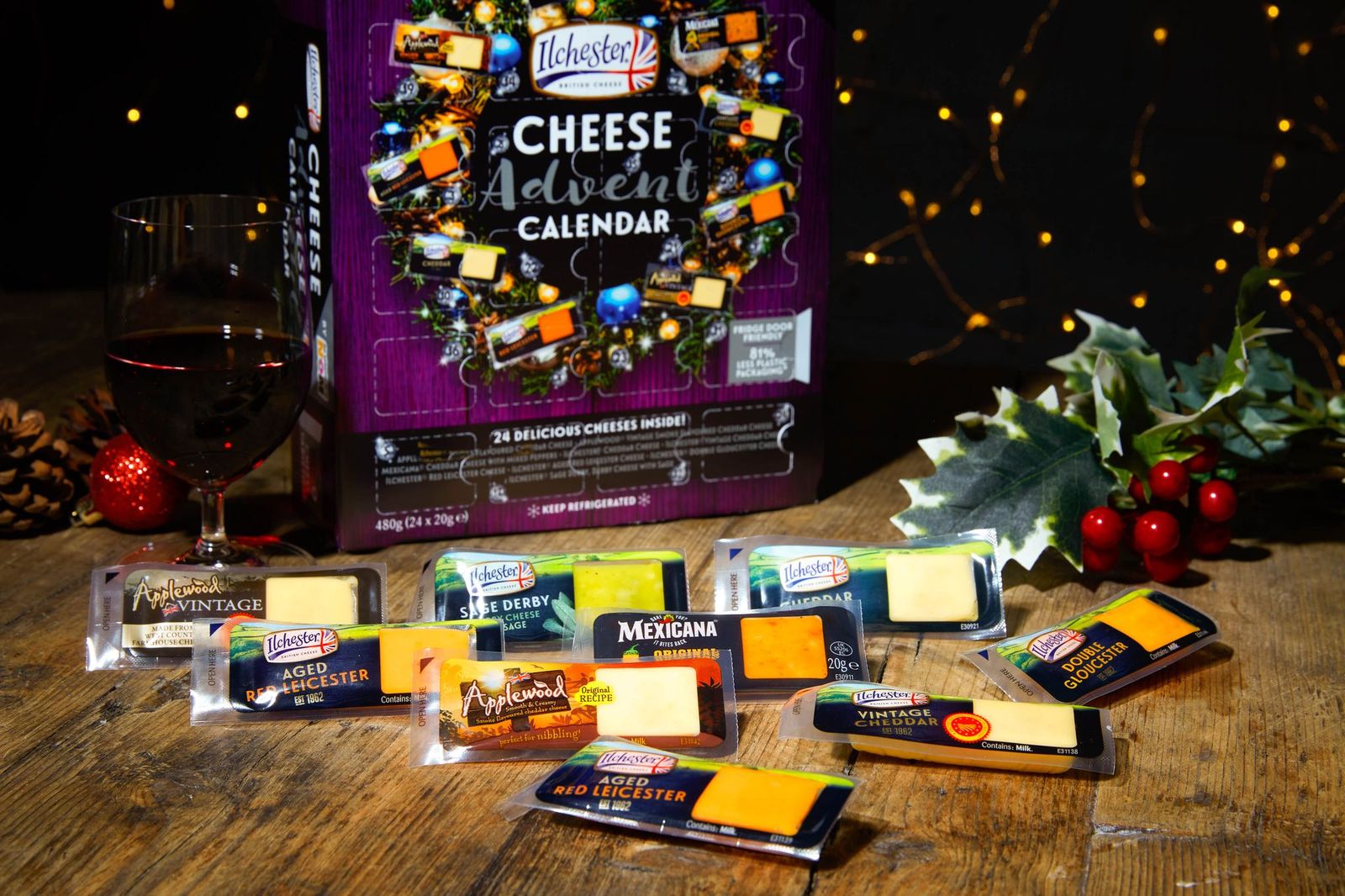 The Cheese Advent Calendar is back and it's just as Gouda as ever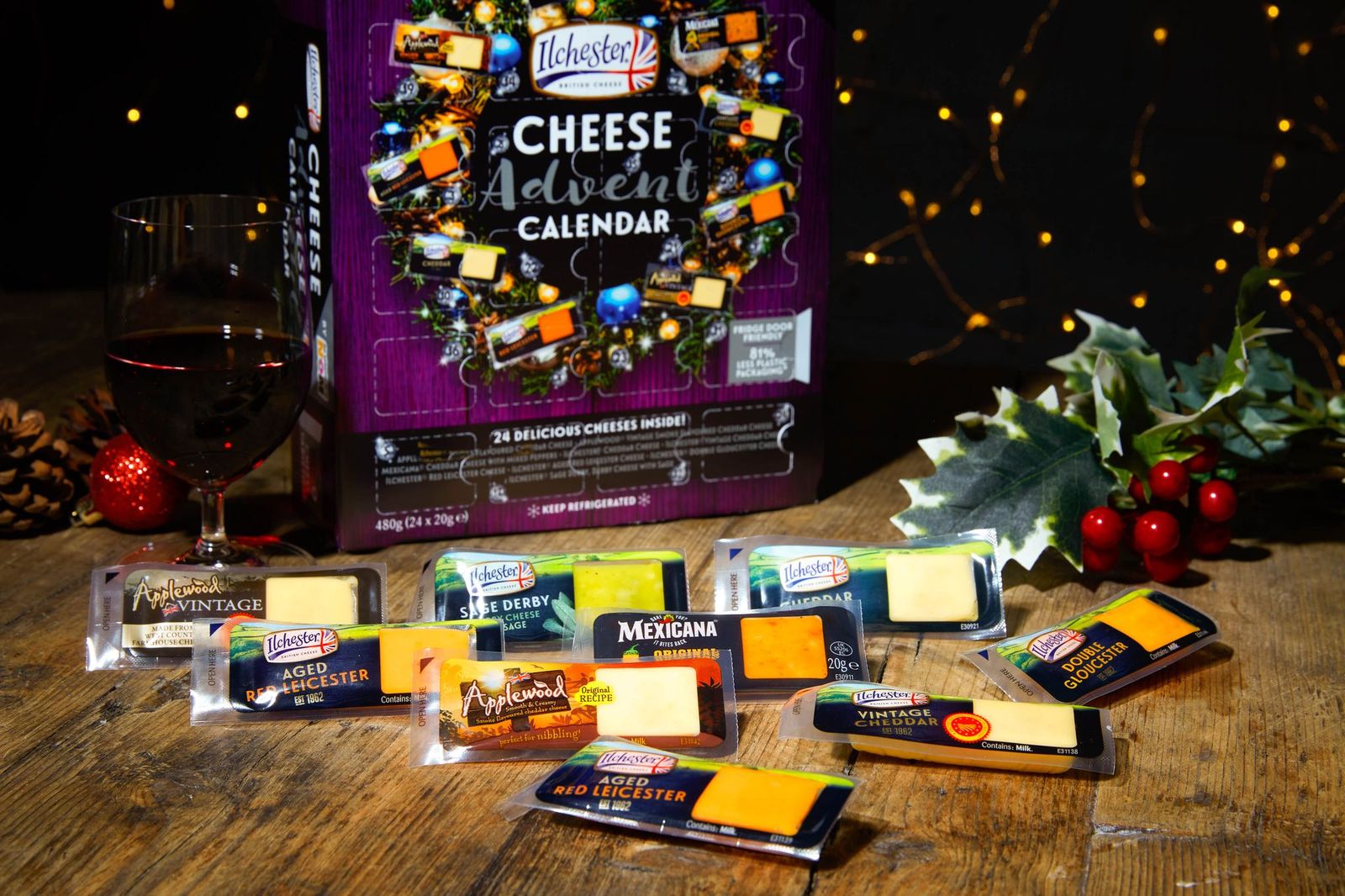 If you don't have a sweet tooth but still want to give yourself a daily treat this December, we have great news.
So Wrong It's Nom has brought back its popular Ilchester Cheese Advent Calendar and it's just as Gouda as ever (this is our one and only cheese pun, we promise).
And it's not just because it's filled with delicious fromage – the brand has also put more effort in being kinder to the environment by shrinking the size of its calendar and cutting down on 81% of plastic, compared to the 2019 version.
It features five new cheeses such as the delectable Ilchester Derby with Sage, with the savoury herb thought to have health benefits, and Mexicana – a small spicy block of British Cheddar cheese, blended with  jalapeño, chilli peppers and Mexican spices.
Other delights include classics like Ilchester Red Leicester, Mature Cheddar and Applewood – plus aged versions of each.
The calendar itself comes in a shade of dark purple, decorated with images of the yummy morsels it contains, is fully recyclable and "fridge-door-friendly", apparently.
"Since I first made a handmade prototype, the Cheese Advent Calendar has reached goals I could only dream of!," said Annem Hobson, who first launched the calendar four years ago.
"From outselling chocolate at major retailers, to continuing to retail in more and more countries each year. The response from fans – many of whom have followed since day one – has been phenomenal.
"I'm thrilled to launch a new and improved version of the Cheese Advent Calendar based on feedback from the loyal cheese-loving community!"
There's so much cheesy goodness that you might struggle to resist just opening the 24 doors in one go and having a fromage feast… so perhaps best to get two, just in case.
Website: https://sowrongitsnom.com/
Instagram: https://www.instagram.com/sowrongitsnom/
Twitter: https://twitter.com/SoWrongItsNom/