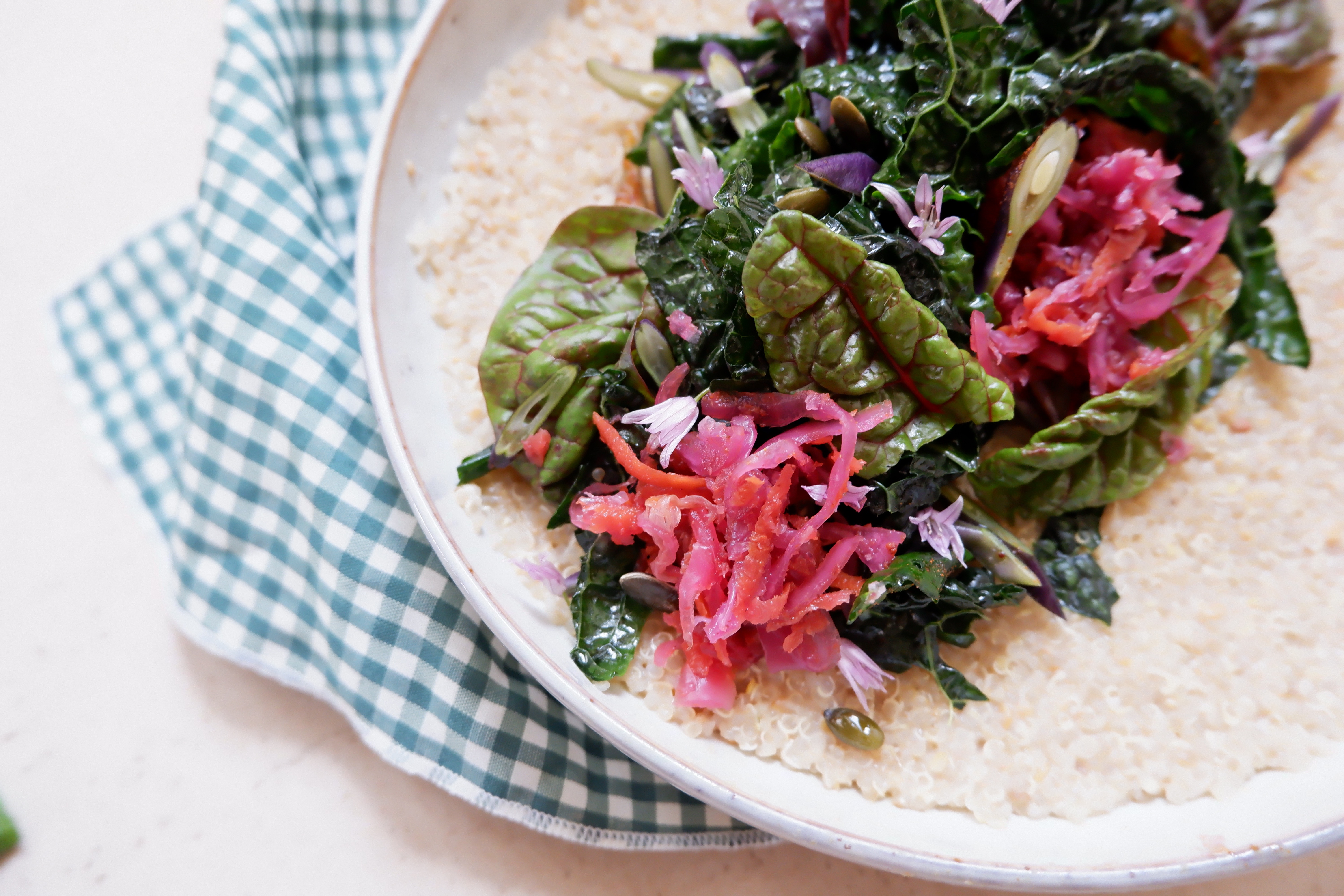 The Plant Hub Launches for Veganuary

The Plant Hub is a brand-new plant-based space complete with a culinary school and kitchen to inspire true community, food knowledge and forward-thinking education with guest chefs, seasonal classes and community inspired leading. Having successfully raised over £20,000 in its Kickstarter campaign, the plant hub team are launching in time for Veganuary at their Mare Street home this 4th January, with a unique offering of workshops and classes.
Aptly named 'the new incubator for nurturing plant curiosity', The Plant Hub's Academy will host an extensive calendar of events, seasonal and nutritional delights, and mini taster classes. They will be offering a huge discount to kick start Veganuary in style. Classes range from "Good Morning Smoothie Classes"to "Afternoon Tea Workshops"and "Dinner and Kombucha Cocktails" from as little as £10 per person. Seasonality, community and locality are at the heart of everything The Plant Hub does, and each course taken at The Plant Academy will focus only on the most important topics within the realms of the plant-based industry.
The Plant Hub will be starting this January with guest chefs Niki Webster from RebelRecipes a vegan chef and blogger with over 220k followers, River Cottage teacher Rachel de Thample as well as veggie nude life drawing classes with a real-life aubergine protecting the modesty of their models and enhancing the experience for their drawers. 

January
Taster Classes:

Friday 4th 

9:00AM GOOD MORNING SMOOTHIES – £10
10:30AM PLANTS FOR BREAKFAST – £10
12:00PM LET'S DO LUNCH – INTRO TO THE PLANT ACADEMY – £15
2PM PLANT BASED SNACKS – £15
4PM AFTERNOON TEA – £10
7:00PM EASY VEGAN MEALS – £25
Saturday 5th
10:00AM BREAKFAST TIME – £15
12:00PM LETS DO LUNCH – INTRO TO THE PLANT ACADEMY – £15
2PM PLANT BASED SNACKS – £15
4PM AFTERNOON TEA £10 

7:00PM DINNER DEMO AND DRINKS – £25
More classes can be seen at https://www.planthub.net/collections/our-classes
Address: 217 Mare Street, London, E8 3QE
Written by Jordan Crowley