The Washington Mayfair Review
If you're looking to spoil your loved one this Valentine's Day… then look no further than The Washington Mayfair. This gorgeous hotel dates back to the 19th century and has undergone a number of transformation and has been the home of many a famous face. It's situated right in the heart of Central London, close to Green Park Station but far enough away from the Main Street to make you feel like you've stepped away from the hustle and bustle of life.
When OnIn.London were invited to indulge and review the 'Date Night' romance package, it was a no brainer. Arriving we were greeted by staff and shown to our room, a gorgeous suite.
The room certainly set the stage for romance with rose petals spread across the bed, a half bottle of champagne chilling in an icebucket and chocolate dipped strawberries. As I was spending the evening with a friend, it felt even more indulgent and who said single girls can't celebrate Valentines Day as well.
After taking the obligatory photos of the room and enjoying our chilled champagne, we ventured down for dinner at The Washington Mayfair's in-house restaurant Madisons. The restaurant was lovely, intimate and relaxed.
To start, I chose an old time favourite, Roasted Butternut Squash Soup. It was made even more special with the inclusion of goats cheese & pomegranate… definitely a game changer. My friend chose the Mackeral and smoked salmon pate with crisp rye bread. She was certainly just as happy with her choice as I was with mine.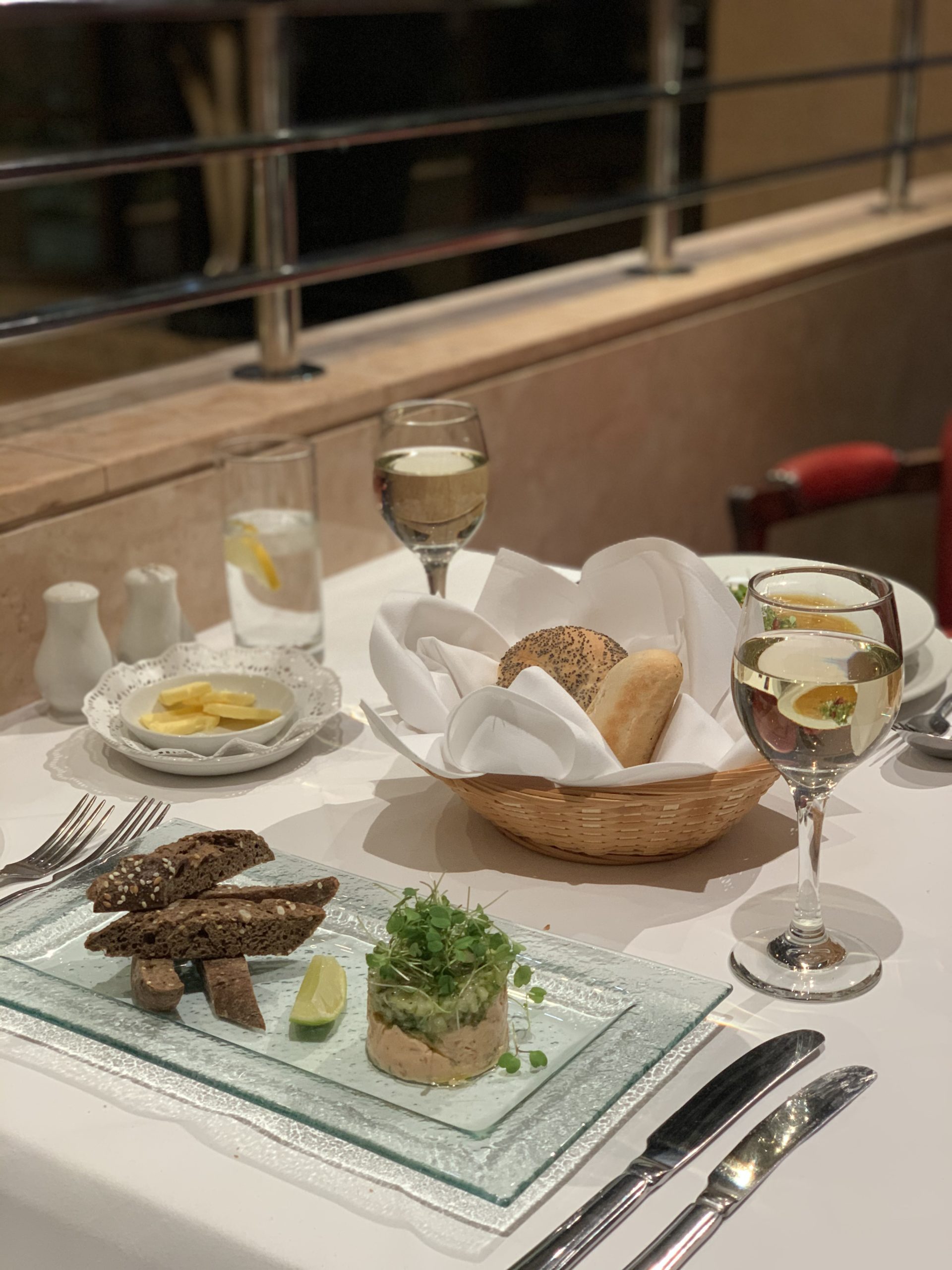 For our mains, both of us couldn't go past the oven baked chicken breast served with puree  of roasted pumpkin and maple crisp bacon. We then chose to share the sweet potato chips, and courgette with parmesan and crispy bacon. It was delicious. The succulent chicken breast coupled with the fresh vegetables was a perfect main meal and it didn't last long on both our plates.
To finish our meal off, we couldn't go past the Caramel Tart and the Raspberry and chocolate brûlée cheesecake. It was a perfect end to the meal, even though we both struggled to finish dessert. The portion sizes are great.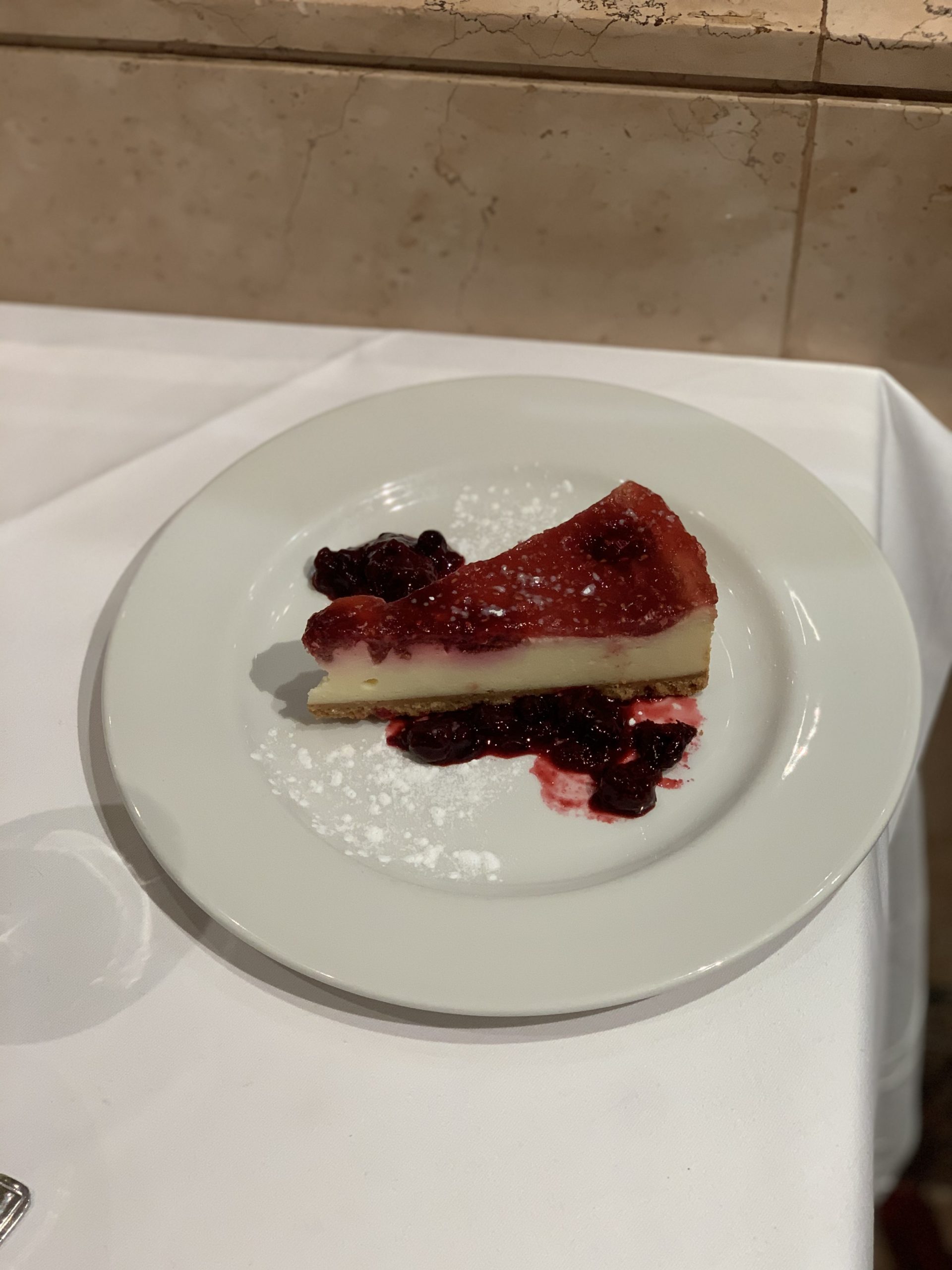 After a walk around Central London to take advantage of the our staycation, we returned to our room to enjoy a quiet night in watching Love Island in our comfy bed. We had a lovely night's sleep and felt extremely relaxed when we woke up the next morning.
Unfortunately I had to leave extremely early and wasn't able to take advantage of the full English buffet breakfast and the late checkout… fortunately the staff and chef were kind enough to provide a takeaway box of pastries for me, so I didn't miss out on breakfast all together.
My friend, however, was able to stay, have breakfast and laze around 'robe style' for the day. She had an absolute blast. Thanks for having The Washington Mayfair, we throughly enjoyed our stay.
Packages at The Washington Mayfair start from £245 per night and include Overnight night accommodation, Rose petals turn down, Half bottle of chilled Champagne & chocolate dipped strawberries in your room, a Three course dinner with a glass of wine each, a Full English buffet breakfast the next morning and Late check out to 16.00hrs. 
This package is available until the end of February, not just for Valentine's Day so make sure you take advantage of this offer.
Website: https://www.washington-mayfair.co.uk
Written by Tegan LeBon
photo 1, 2 and 5 by Jarek Klocinski Photography