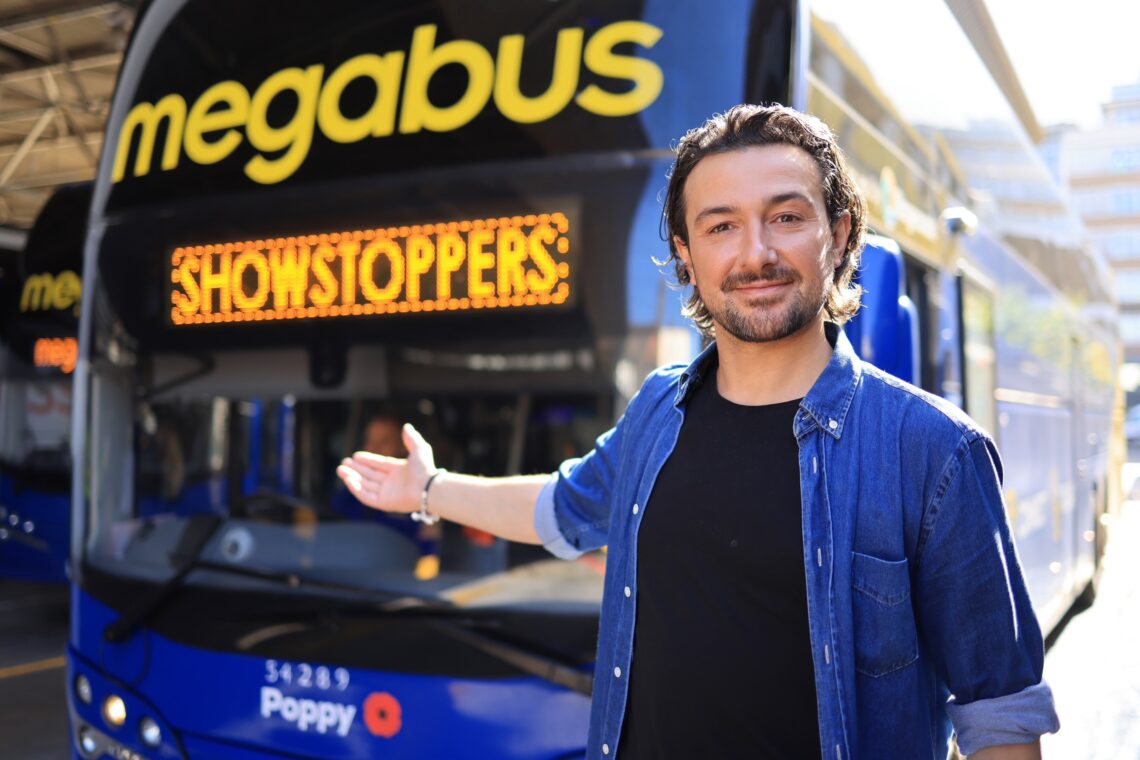 TV TOURISM TAKES OFF: OVER HALF HAVE BOOKED SHOWSTOPPING UK TRIPS INSPIRED BY TV & FILM  
London's Tower Bridge, as seen in Killing Eve, topped the list of must-see filming locations
More than half (53%) of Brits have booked trips and days out in the UK inspired by the filming location of their favourite TV show or film

More than a fifth (21%) of film and TV lovers have created a travel wish list based on on-screen locations they would love to visit

The top ten UK filming destinations inspiring holidaymakers and daytrippers include locations from hit shows Killing Eve, House of Dragons and Downton Abbey

In the lead up to October half term, megabus has created a series of downloadable travel guides to showcase the best places to visit for a silver screen fix in Birmingham, Bristol, Edinburgh, London and Manchester
We are officially a nation of television and film fanatics, as a new study reveals over half (53%) of Brits have booked trips and days out in the UK because they were inspired by movies or TV shows filmed in those locations. 
The poll of 2,000 adults, by coach operator megabus, has found that 42% of people claim to watch more TV now that the nights are shorter, with one in three (31%) Brits tuning in for holiday inspiration. 
And after a summer of travel chaos, this number is higher than ever, as two thirds (68%) say they are put off travelling abroad because of cancelled flights, and almost three quarters (73%) say they are using this as an opportunity to see more of the UK.  
The research showed that it's not just Hollywood blockbusters driving this trend; as 14% of respondents said they want to visit the gritty location of East London's Hackney, as seen in Top Boy or the settings where hit show Peaky Blinders was filmed. 
The top ten TV filming destinations Brits want to visit were revealed as:
Tower Bridge, London in Killing Eve (14%)

Coronation Street, Manchester (13%)

Holmfirth, West Yorkshire in Last of the Summer Wine (12%)

Port Isaac, Cornwall in Doc Martin (12%)

Emmerdale, Yorkshire (12%)

St Michael's Mount, Cornwall in House of Dragons (11%)

Highclere Castle, Newbury in Downton Abbey (11%)

Truro, Cornwall in Poldark (10%)

Barry Island, Wales in Gavin and Stacey (10%)

West Bay, Dorset in Broadchurch (10%)
As many as one in four (28%) dream of visiting filming locations from shows of their youth and one in five say they've made a travel list based on nostalgic shows. 
More than a third of respondents (38%) also revealed that fictional areas top their inspiration list, whereas over half (55%) are more drawn to real-life attractions, such as Lancaster House in The Crown.
When it comes to motivation, 26% say they are moved to visit their favourite TV or film location to recreate a well-known scene, whilst almost one in four (24%) want to pose for a selfie there and post on their social media channels. Plus, a quarter (25%) even hope they will bump into a cast member at the location. 
The survey also uncovered that under 35s are leading this trend, with 30% saying that TV and films are their main motivation when travelling in the UK. 
Superfans across the UK claim they would travel over 200 kilometres (20%) to visit a specific filming destination, with 22% committed to spend over £200 to travel there. However, 14% also admitted they have previously missed out on visiting a TV destination, because of the travel costs involved.  
To help Brits live out their TV and film fantasy, megabus has teamed up with film and TV fanatic Alex Zane on a showstopping tour of the UK, visiting some of the nation's favourite silver screen hotspots in Birmingham, London and Manchester. Content available on the megabus website shows Alex at must-visit spots including Paton Street in Manchester (It's a Sin), Carnaby Street in London (I May Destroy You) and The Queen's Arms in Birmingham (Line of Duty). 
Alex Zane said, "As a TV and film superfan, I was thrilled to join megabus on the ultimate telly treasure trail across the UK. And with the help of megabus' handy downloadable guide to silver screen locations, we can all get a slice of the action. I had so much fun on my very own Mission Impossible in Birmingham, doffing my cap to Peaky Blinders in Manchester and tucking into a fry-up at Top Boy's Number One Café and much more… It's no wonder that 58% of Brits said a filming destination they'd seen in a TV show or film was better than they expected!"
Film and travel lovers can also download a series of TV and film inspired travel guides, all accessible via megabus. Filming locations include: 
Birmingham, including Line of Duty, Mission Impossible and You Don't Know Me

Bristol, including The Outlaws, Skins and Sherlock

Edinburgh, including Outlander, Trainspotting and Avengers: Infinity War

London, including Top Boy, Killing Eve and I May Destroy You

Manchester, including Peaky Blinders, It's a Sin and The Stranger

 
Mark Venables, Managing Director from megabus comments, "Whilst we all love a good TV binge, there's nothing like visiting the actual place where a much-loved movie or TV show was filmed to bring it to life. 
"And with 45% of people planning a trip before the end of the year based on their favourite show, we hope our guides offer inspiration of where to go and what to see in some of the UK's most famous TV destinations. megabus offers great value coach travel across the country and with services such as extra legroom seats, free Wi-Fi* and on-board charging points*, customers can enjoy watching their favourite flick en-route to the very destination it was filmed." 
Grab a megabus guide and book tickets to your own showstopper adventure at uk.megabus.com
*Subject to availability. Not available on all services.