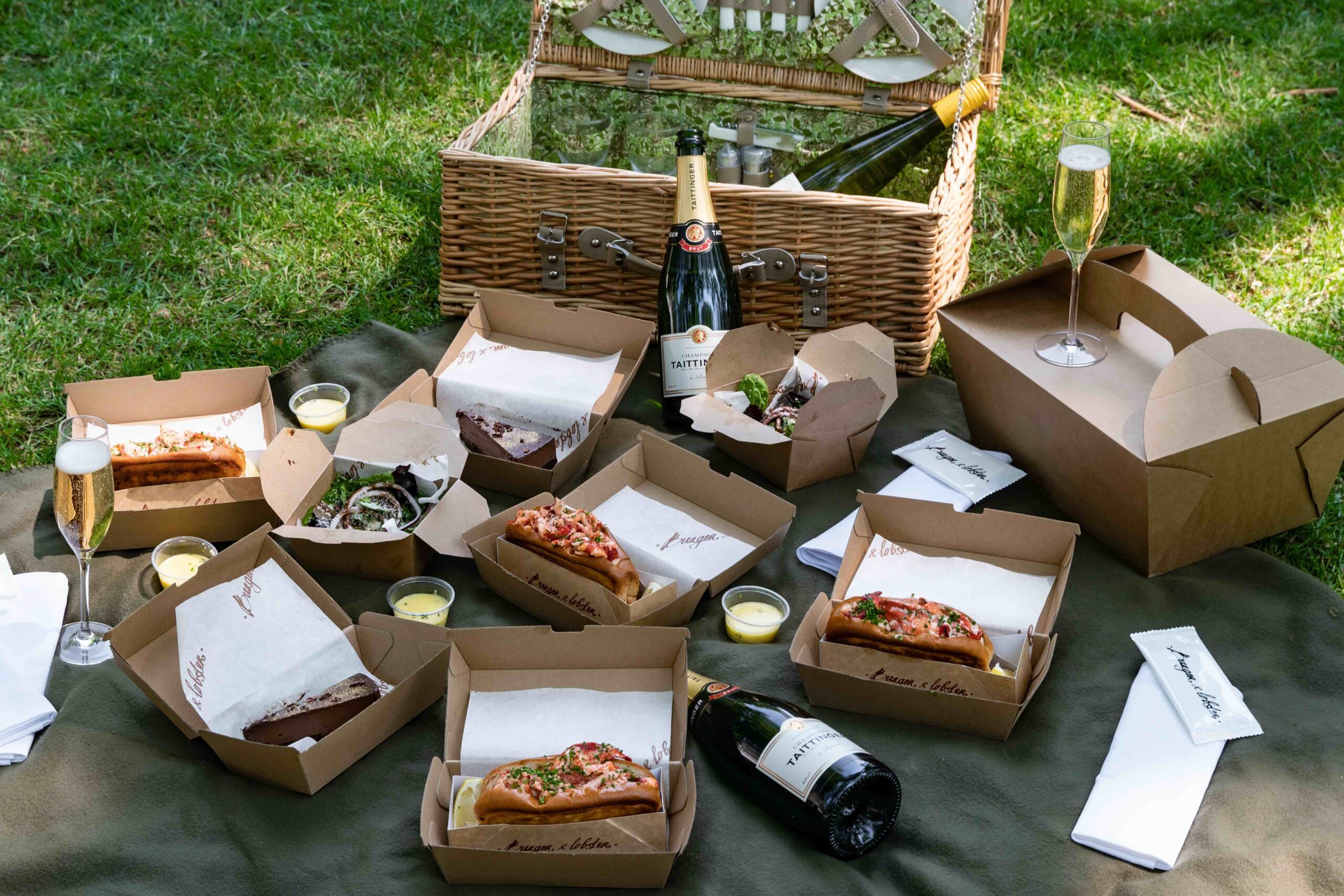 We try Burger & Lobster's luxurious picnic hamper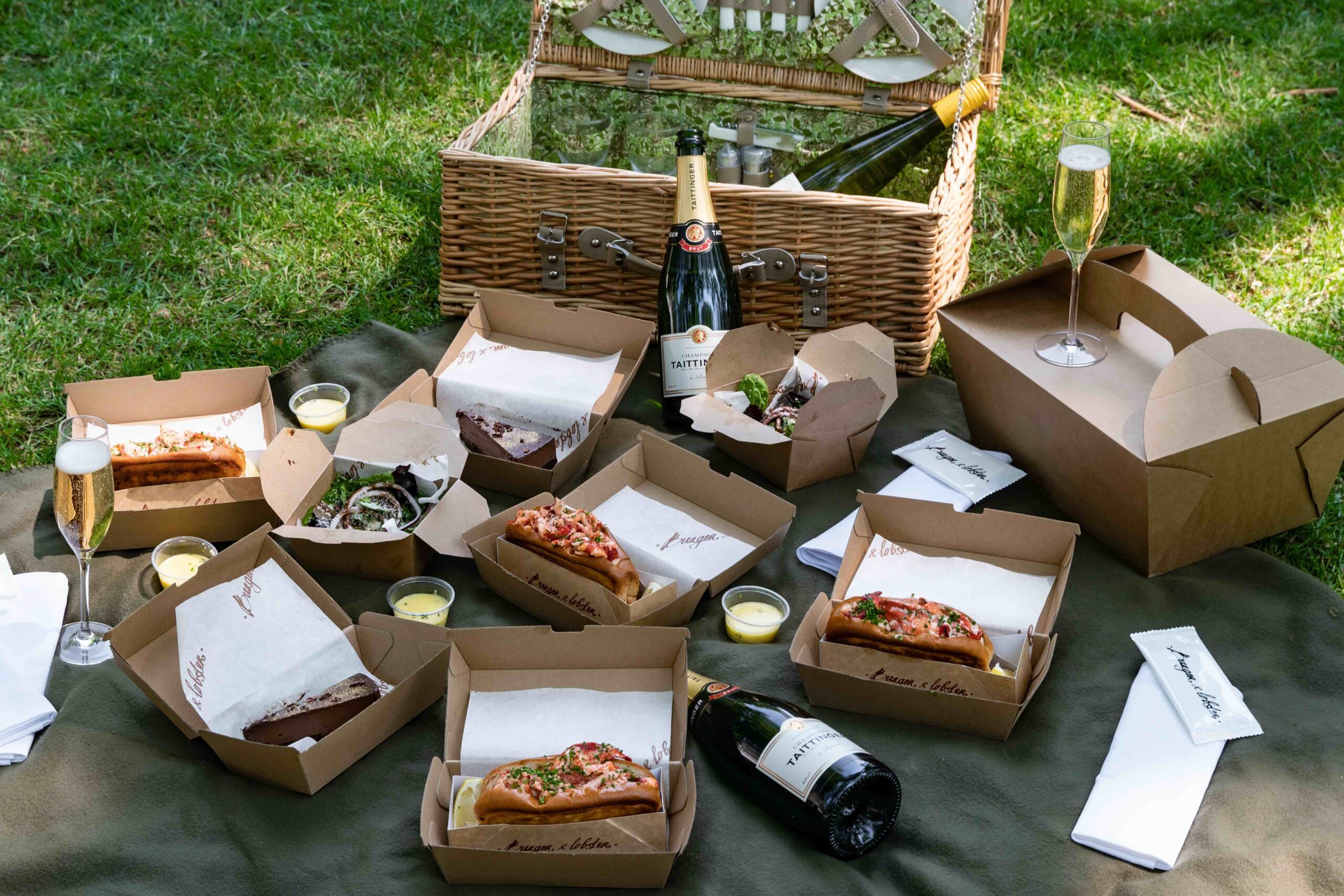 Thanks to lockdown, 2020 is the year we embraced the picnic – hanging out with your mates, dates or colleagues in the local park is now all the rage.
The end of summer might be around the corner, but there's still time to get in one last evening on the grass during this coming Bank Holiday weekend.
It's the last hurrah, so let's crank things up a notch: with a picnic hamper, courtesy of Burger & Lobster.
Yes, the surf and turf chain has released a new takeaway option.
The luxurious hamper, which costs £55, contains lobster rolls, fresh salads and a brownie. You can even add a bottle of champagne or wine and soft drinks on top, if you fancy.
Definitely a step up from the usual meal deal and G&T tinny (though this should not be frowned upon, either).
If you feel a bit uneasy about bringing seafood to the park, don't be. We tried the hamper last week, and the lobster rolls are just as fresh and tasty as they are when eaten in one of the chain's restaurants (we've had these before).
The lemon and garlic butter, which comes in a separate plastic container, is particularly mouth-watering.
The salad was also super tasty, but make sure to bring cutlery as you'll struggle to eat it otherwise (take our word for it).
So, how can you get your own hamper? It's super easy, you simply order one through Deliveroo and it comes pre-packaged, ready to go for your picnic.
Go on, treat yourself.
Website: https://www.burgerandlobster.com/
Twitter: https://twitter.com/burger_lobster
Instagram: https://www.instagram.com/burgerandlobster/
Written Almara Abgarian