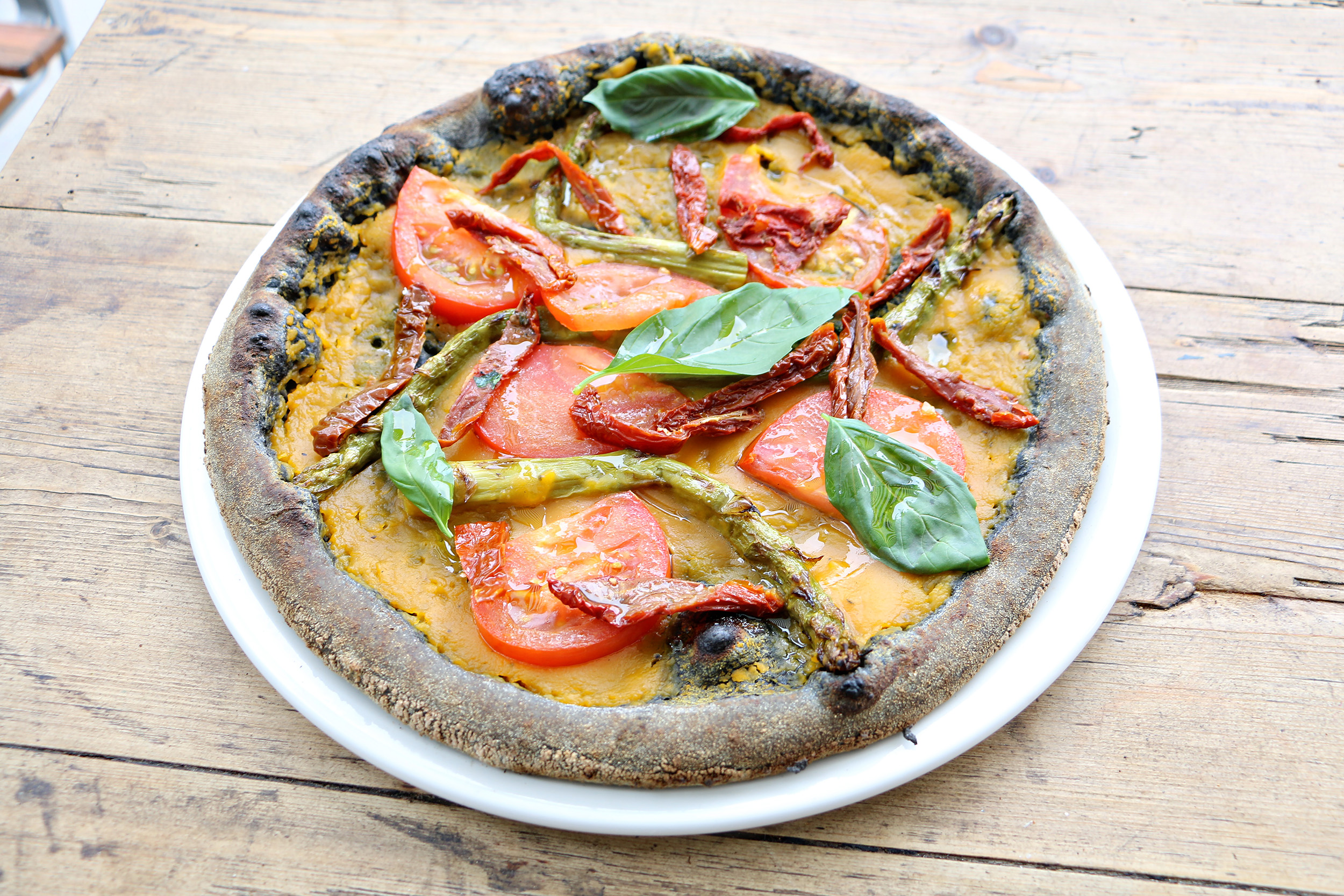 Zia Lucia Opens In Box Park Wembley
Founders, friends and Holloway residents, Claudio Vescovo and Gianluca D'Angelo have created Zia Lucia with the help of family, friends and local figures. Inspired and named after Gianluca's Auntie Lucia: a warm, generous figure in her family and community in Rome, these important values will be recreated in this neighbourhood pizzeria. A fantastic cook and generous host, Zia Lucia is both the inspiration behind the brand and has herself invested in the restaurant. Entirely friend-funded, Zia Lucia's shareholders are personally involved in the success of the restaurant. General Manager Alessio is a well-known figure in the local neighbourhood, having lived and worked on Holloway Road for over 20 years.
The restaurant chain is now expanding its wings and moving to leafy west London with a new eatery in Box Park Wembley. If you love the Holloway venue, then the Box Park Wembley. venue is right up your street. We love their pizzas and their unique twist on desserts. The menu is simple and affordable and its one of the best pizza places in London (yes we said it).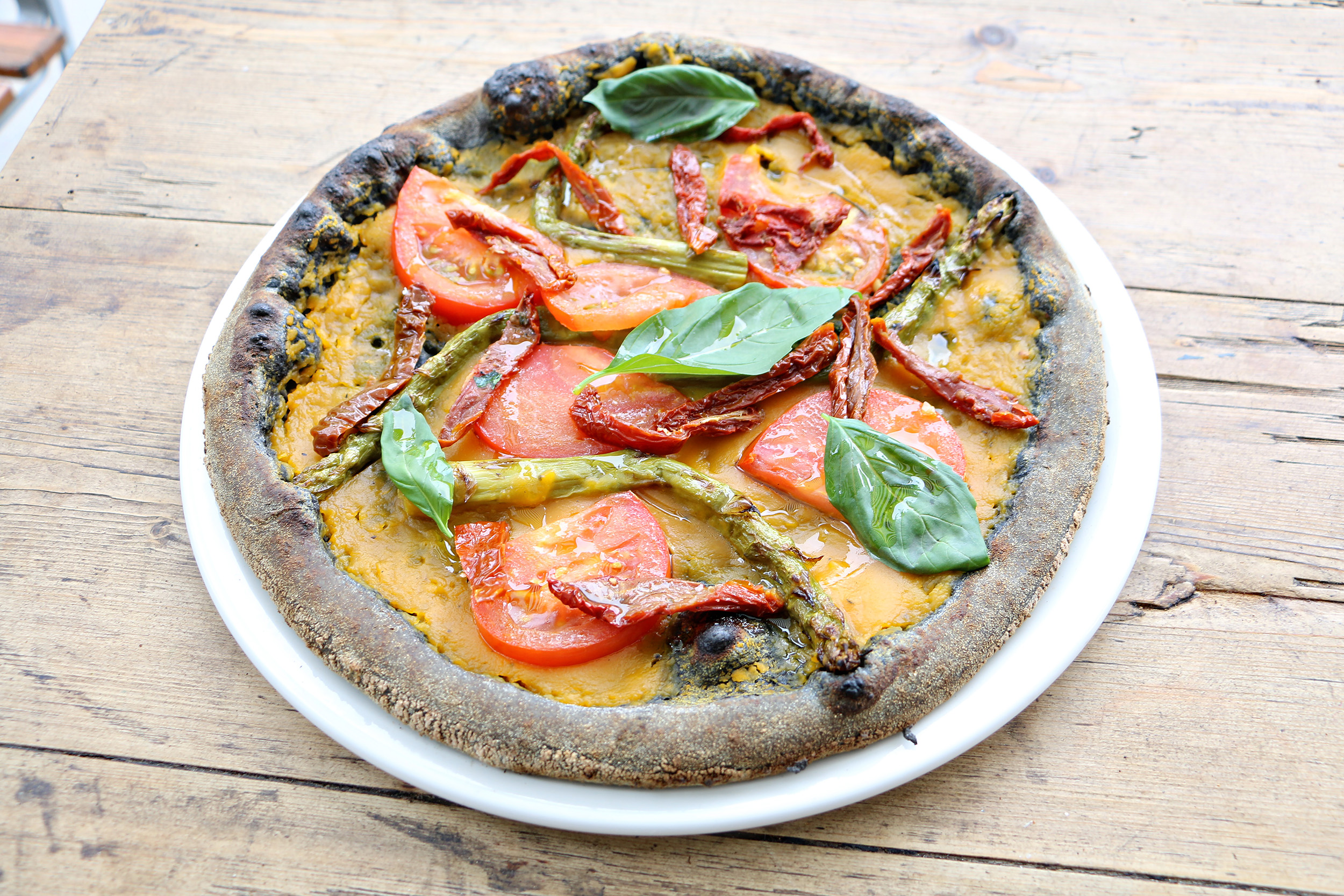 On to the pizzas, as mentioned Zia Lucia offers four different unique bases, there is something for everyone. We had a choice of the vegetable charcoal base, wholemeal base, gluten free base or the traditional base. Being the adventurer that I am, I noticed that the couple next to me were eating what looked like burnt pizzas, alas when I asked them it was the vegetable charcoal based pizza made of a blend of vegetable flour. I opted for the Arianna pizza on the vegetable charcoal base, the toppings on the Arianna consist of Mozzarella, fresh sausage, taleggio goat cheese, pecorino cheese and truffle honey. My friend opted for a normal base Andrea Pirlo pizza; the toppings were Mozzarella, gorgonzola, apple, truffle and olive sauce. 
As our pizzas were brought out, on the first look I had pizza envy my friends pizza looked amazing and the apples on top almost made it look like an apple pie. My pizza looked grey literally in comparison! But looks are deceiving, the vegetable charcoal base has now become my pizza of choice, the pizza was almost sweet to the taste and sweetness of the sausage with the truffle honey were an excellent combination. My friend and I did a slice swap, her pizza was amazing too, but after she tasted mine she too became a black pizza convert! – Do not be fooled by the look of the pizza base, you will not be disappointed, just say Abi said to try it.
Alongside the pizzas, are a selection of Italian-style starters, plates, salads and desserts. The drinks menu focuses on spritzes, Zia's famous Negronis, bottled beers from Italy and locally brewed in London. Not forgetting as wine and prosecco sourced from small Italian producers back home.
The restaurant will bring a genuine feel of an Italian community to Box Park Wembley.

Why not check it out yourselves? Say ONIN London sent you.
Website: www.zialucia.com 
Twitter: @zialuciapizza
Address:
Zia Lucia
written by Abi Onaboye