2022 CHRISTMAS GIFT GUIDE:
From Christmas stockings to Luxury gifts, Onin.London has you covered! Check out below for some amazing gift ideas for all the loved ones in your life!
MOËT & CHANDON CHAMPAGNE.
This festive season, Moët & Chandon are excited to launch an exclusive bespoke tin in the iconic Harrods green that can be personalised with a thoughtful message to gift to a loved one, for a very special Moët & Chandon Christmas moment.
Available exclusively at Harrods, the tin can be adorned with a festive message, the name of a loved one or a nostalgic note to make for the ultimate present. The personalisation station will be located just outside the newly launched Moët & Chandon Champagne Bar at Harrods, so once the tin has been personalised, shoppers will be granted a special offer to enjoy a glass of Moët & Chandon Impérial to enjoy.
The Moët & Chandon Champagne Bar also offers a selection of delightful food bites alongside the exclusive Moët & Chandon menu for friends and family to share and enjoy and immerse themselves in the world of Moët & Chandon.
Moët & Chandon Imperial Brut 70cl Personalised Tin, RRP £58
Available at Moët & Chandon Champagne Bar, Harrods, Knightsbridge, London SW1X 7XL
Whittards Christmas Collection
Whittard, are experts in delivering cupfuls of joy and this Christmas they have curated gift collections, that can put a smile on any face, no matter the occasion. From world-class teas to soul-warming hot chocolate, rest assured they'll love these presents. Our favourites include the Christmas Tea, Christmas Coffee and the
Limited Edition Turkish Delight Flavour Hot Chocolate!
https://www.whittard.co.uk/hot-chocolate/limited-edition-turkish-delight-flavour-hot-chocolate-349282.html
https://www.whittard.co.uk/gifts/gift-collections/christmas-collection-gifts/christmas-tea-25-individually-wrapped-teabags-354902.html
https://www.whittard.co.uk/hot-chocolate/christmas-coffee-clip-top-tin-354944.html
https://www.whittard.co.uk/gifts/gift-collections/christmas-collection-gifts/christmas-pudding-all-butter-biscuits-354985.html
Powderhound – Alphabet Ski Mug (RRP £17)
Stockist: www.powderhound.london
Brighten up a tea break with a personalised Alphabet Ski Mug. Featuring miniature skiers spelling out the chosen initial on the front and back.
The perfect gift for any skier, snowboarder or alpine lover, this mug will bring memories of the mountain straight to the kitchen.
Powderhound Christmas Bauble Gift Set, £62 (single bauble £16 with gift box)
Stockist: www.powderhound.london
Add a bit of Alpine magic to your Christmas Tree with this exquisite fine bone china Christmas bauble featuring the Powderhound classic skier design. Available as a single bauble or in a set of 4 in a luxury gift box. 
PLYR Multi-Platform Wireless Gaming Headset
Price: £129.99
https://www.skullcandy.co.uk/plyr
Perfect for gaming lovers this Christmas, the brand NEW Skullcandy PLYR headset has enhanced power management, stronger connectivity, and supreme sound quality. The headset has up to 24-Hours of Battery Life + Rapid Charge enabling users to continue using features like Enhanced Sound Perception and Clear Voice Smart Mic.
CHILLFACTOR SLUSHIE
The ChillFactor Slushy Maker allows you to make delicious slushies' in seconds! No ice, no blenders, no mess! Easy to use, all you have to do is put in the freezer, wait for it to freeze then add your preferred chilled drink and squeeze! Right before your eyes you will see slushy appear in seconds! Simply freeze, squeeze and enjoy!
Once you have made your slushy you can use the reusable spoon straw included to enjoy! The ChillFactor Slushy Maker is transportable so you can enjoy your slushy anywhere once made! 3 funky neon styles to collect- pink, green and blue – drink your slushy in style!
KNOOPS HOT CHOCOLATE
The perfect gift for any discerning chocaholic, the Knoops Selection Box offers lucky receivers 10 different flavoured Knoops Chocolate Flakes to try. From creamy 28% White all the way up to the deep, rich cocoa flavour of the 100% Extra Dark from the Solomon Islands. In between, there's a plant-based 38% Oat M*lk Single Origin, and a 72% Single Originfrom Peru with a rich flavour that's balanced with fruity notes, and hints of banana, caramel and cashew
CHELSEA PEERS CHRISTMAS PYJAMAS
Navy Christmas Wreath Stripe Boxy Button Up Short Pyjama Set
Matching family Christmas pyjamas make the festive season all the merrier! This boxy button-up pyjama set for women features our traditional Christmas Wreath and Stripe print. It's made from super-soft and cosy planet-conscious fabric with a stretchy high waist for all-day comfort. £32
Uhuru – Rum (RRP £39.99)
A XO Golden Rum from the Caribbean. After soaking up the tropical heat, the cask was transported to the Youngs Spirits bottling house to end the maturation process at 44%. This bottle of Uhuru Rum is filled with flavours of buttery toffee and fruity sweetness, balanced with unfolding oaky notes.
RRP: £39.99 for a bottle
Stockist: www.uhuruspirits.co.uk
Uhuru – Whisky (RRP £44.99)
Uhuru's first release is a 10 year-old blended malt Scotch Whisky. This cask was chosen for it's perfect balance of sweet vs. smoke. It's the first whisky to have an analysed measurement of sweetness identified through a revolutionary process! The whisky is defined as having 019 SPPM within it, which gives it the perfect balance of peat vs sweet! 
RRP: £44.99 for a bottle
Stockist: www.uhuruspirits.co.uk
Ferg & Harris – Luxury Whisky – Speyside 12-year-old (RRP 69.99)
Speyside 12-year-old is light and fruity with a gorgeous umber colour, scents of toffee, baked figs and rich raisins. A quick hit of sherry sweetness on the palate with lighter fruity notes to follow. It finishes in a warm, smooth fashion.
RRP: £69.99 for a bottle
Stockist: www.fergandharris.co.uk
Slingsby (Gin & Vodka) – 70cl bottle  (RRP £30.00)
Slingsby Gin (www.spiritofharrogate.co.uk) is an award-winning Yorkshire gin brand inspired by its spa town heritage and enjoyed around the world, Slingsby's premium spirits range is crafted with pure spring water and real fruits to create the finest, award-winning British gin and vodka. The range includes: London Dry Gin, Rhubarb Gin, Gooseberry Gin, Marmalade Gin,  Blackberry Gin, Old Tom Gin, Navy Strength and Slingsby Vodka.
RRP: £30.00 for a 70cl bottle
THE PROLUXE YOU™ RANGE
Remington's brand new and most innovative range is here just in time for the festive season.
Introducing
Remington's
personalised-
styling
PROluxe You range
. Featuring
the
Adaptive Hairdryer, Adaptive Straightener, Adaptive Wan
d, A
daptive Hot
Brush and Adaptive Air
Styler, each
tool cleverly
adapt
s
to the user's
specific hair
type and styling technique, for
ultimate personal styling. 
If you're shopping for a special beauty gift, then the personalised PROluxe You Adaptive styling tools are a great choice. With Intelligent StyleAdapt™ Technology, this innovative range uses AI to read the user's hair continuously throughout the styling session, helping to learn their personal hair type and providing the optimum temperature for achieving salon quality results that have been proven to last all day.*
Plus, each tool has a premium aesthetic thanks to the beautifully sleek design, and is presented in packaging which is totally Instagram-worthy, making the PROluxe You range the perfect choice for Christmas gifting this year.
The PROluxe You Adaptive Straightener is available from Boots, Very and Amazon at an RRP of £149.99.
The PROluxe You Adaptive Hairdryer is available from Boots, Very and Amazon at an RRP of £149.99.
The PROluxe You Adaptive Wand is available from Boots, Very and Amazon at an RRP of £69.99.
The PROluxe You Adaptive Hot Brush is available from Boots, Very and Amazon at an RRP of £69.99.
The PROluxe You Adaptive Air Styler is available from Amazon at an RRP of £69.99.
Seasalt Cornwall
https://www.seasaltcornwall.com/snowy-scenes-bamboo-lurex-socks
Add a touch of sparkle with Seasalt Cornwall's Snowy Scenes Socks. Made from soft bamboo, they feature woodland scenes designed by our Seasalt artists, finished with sparkly lurex tops and toes, contrast heels, rolled edge tops and super-soft toe seams. Priced at £7 (or get 3 for the price of 2), they're a great stocking filler or a festive treat for you.
EVERYMAN GIFT VOUCHERS
When it comes to film lovers, there's no one size fits all, so Everyman's gift cards are the perfect present for any relative or friend that loves a night in front of the big screen. These luxury Christmas gift cards are now available online at www.everymancinema.com/giftvouchers, and can be topped up with any value you choose, starting with a minimum of £20. 
With a wide array of blockbusters, independent and classic films, there is something for everyone at Everyman. Allow your loved one to put their feet up and relax on a plush velvet sofa for two, and perhaps even order a glass of bubbly delivered straight to their seat. Make it a Christmas to remember, and let Everyman transport them to an ultimate cinematic experience in style. 
On top of a full film schedule to choose from, Everyman's excellent food and drink offering promises a premium experience from start to finish. From hand-stretched pizzas to small plates, including buttermilk chicken and tempura prawns, to a selection of vegan dishes including a plant-based pizza topped with chargrilled artichoke and sun-dried tomatoes. All venues also operate a full bar with speciality wine and beer as well as delicious cocktails and alcohol-free options.
Everyman's gift cards are redeemable against all food and drink purchases and film screenings at Everyman, and can be redeemed at any of Everyman's 38 venues nationwide. Now available to purchase on the Everyman website, www.everymancinema.com/giftvouchers.
https://www.ravensburger.co.uk/en-GB/products/arts-crafts/creart-for-adults/creart-paint-by-numbers-funky-giraffe-28993
This Funky Giraffe is posing for their portrait very patiently. Paint each numbered space, bit by bit to create a fantastic masterpiece! Taking a spin on pop-art style, this design is every bit challenging, every bit satisfying and every bit rewarding. Take some time out and get your artistic flare – everyone has one! CreArt is perfect for creating a masterpiece using numbers as painting guides, without having to use a lot of energy on concentration – ideal for mindfulness, getting away from the screen or simply to take some time out from a busy or testing day.
CreArt paint by numbers sets make for a fantastic Christmas gift, birthday present or Easter crafts and activities for ages 12 years and up. Fully complies with all necessary UK and EU testing standards. Canvas size measures 24 x 30 cm.
Gifts With A Cause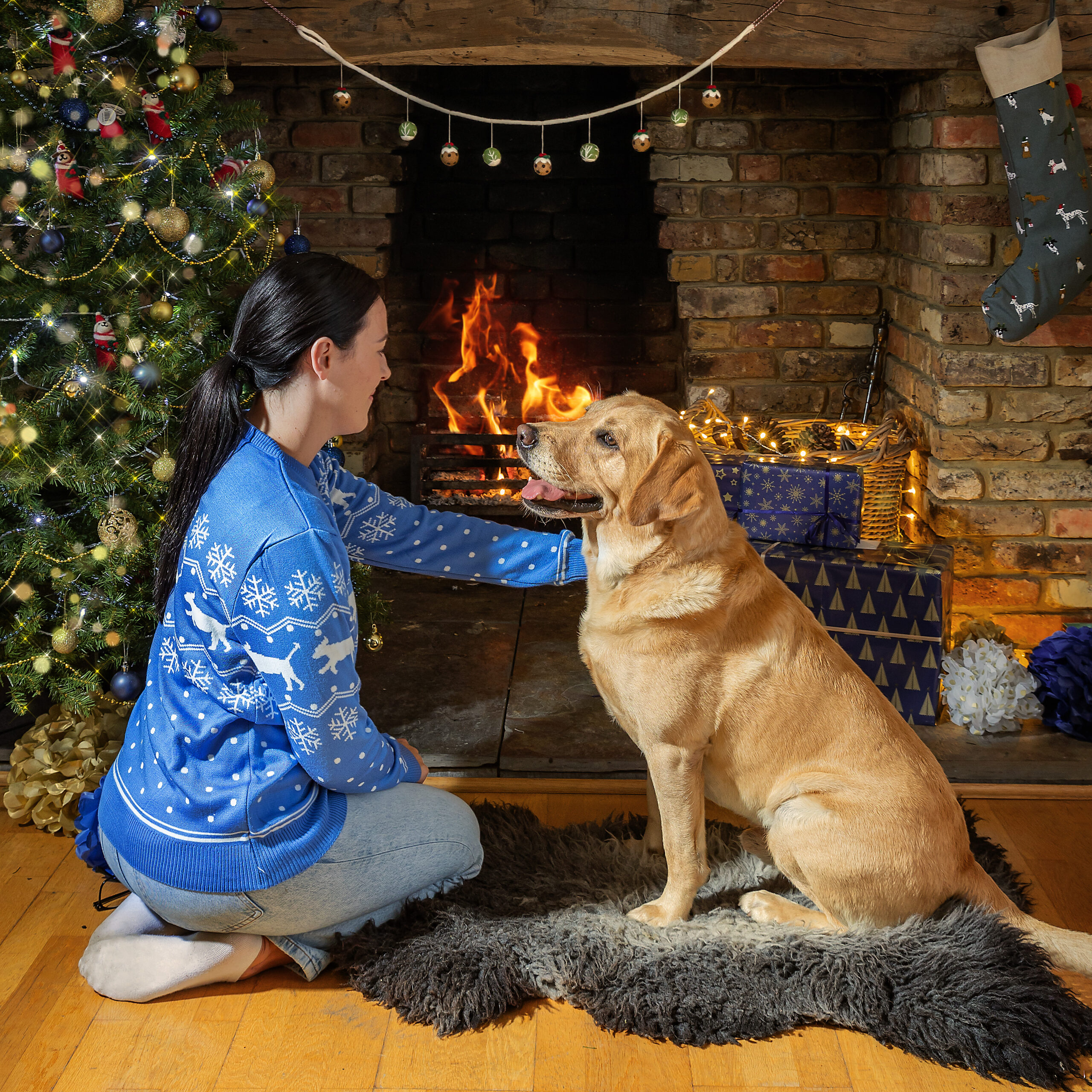 This year, why not treat dog lovers and their beloved pooches to the paw-fect Christmas gifts, through the Guide Dogs Shop. With a large range of gifts for dog lovers, you'll be sure to find a selection of interactive and beautifully designed gifts that will bring joy to any dog owner and their four-legged friends. You can also shop for your gifts knowing that 100% of profits go to Guide Dogs, enabling them to provide life-changing support to people with sight loss. 
There is a huge range of products available, from tasty treats for your pet to unique gifts and homeware from a variety of favourite brands including Fenella Smith, Sophie Allport and Steiff. We also love their Christmas Jumper so get ready for the festive season and Christmas Jumper Day, with the woof-tastic winter Willy which was designed exclusively for Guide Dogs. The Guide Dogs Christmas Jumper is available at £40.00 and comes in sizes from small to extra-large.
AKEDO SIGNATURE RANGE
Akedo high-tops are ready to see you out in simple, classic style – no matter who you are or where you're headed. Made from quality materials, they feature the classic lace-up fastening, a rubber toe cap and high top silhouette. With a range of colours to match every trend, you just need to decide where you'll be showing them off. Our favourites are the Stranger Things and the Pokémon range!
https://www.zavvi.com/brands/akedo.list
FOR THE KIDS
Lovevery range of children's toys for 0-3yrs www.lovevery.co.uk
Lovevery's goal is to help parents feel confident they're giving their children the best start in life. The award-winning play products are designed by child development experts and distilled to their simplest, purest purpose: to be exactly what children want and need at every stage. Fun, simple, and engaging.  Lovevery supports children's learning during important developmental windows with play essentials that are tailored to their exact stage and the gifts make the perfect Christmas gifts.  All toys are built to last with sustainably harvested wood, organic cotton, nontoxic paint and baby-safe plastics
Lovevery The Block Set, £80,

www.lovevery.co.uk, for children aged 18+ months. 

Endless ways to play with 20+ stage-based activities, 70 pieces and 18 shapes. Crafted by child development experts, The Block Set grows with your child from toddler to school age and beyond.

Lovevery's Pull Pup, £30

, www.lovevery.co.uk, is brand new for 2022, t

he Pull Pup made of sustainably harvested wood, is ready to roll along a floor, rug, or sidewalk when pulled by its string. Little hands can make the ears and tail stand up and stay up! Coordination, grip, and gross motor development included

The Play Kits, from £80

, www.lovevery.co.uk, The 18 play kits are age-appropriate, and each kit has enough toys to see your child through each milestone

Stage-based subscription and designed by child development experts, The Play Kits 

help parents make the most of playtime at every stage and support child brain development from infancy through toddlerhood.

 

Each of the 18 stage-based Play Kits—serving ages 0–48 months—is packed full of expert-designed Playthings and information, delivered at just the right developmental window every 2–3 months, OR BUY SINGLES
Games Galore!
Play monster has some great games to keep kids and the young at heart entertained this Christmas! We love Fraidy Cats and Switch 16. They're both guaranteed to have the kids playing them over and over again.
https://playmonster.co.uk/collections/playmonstergames/products/fraidy-cats
https://playmonster.co.uk/collections/playmonstergames/products/switch-16