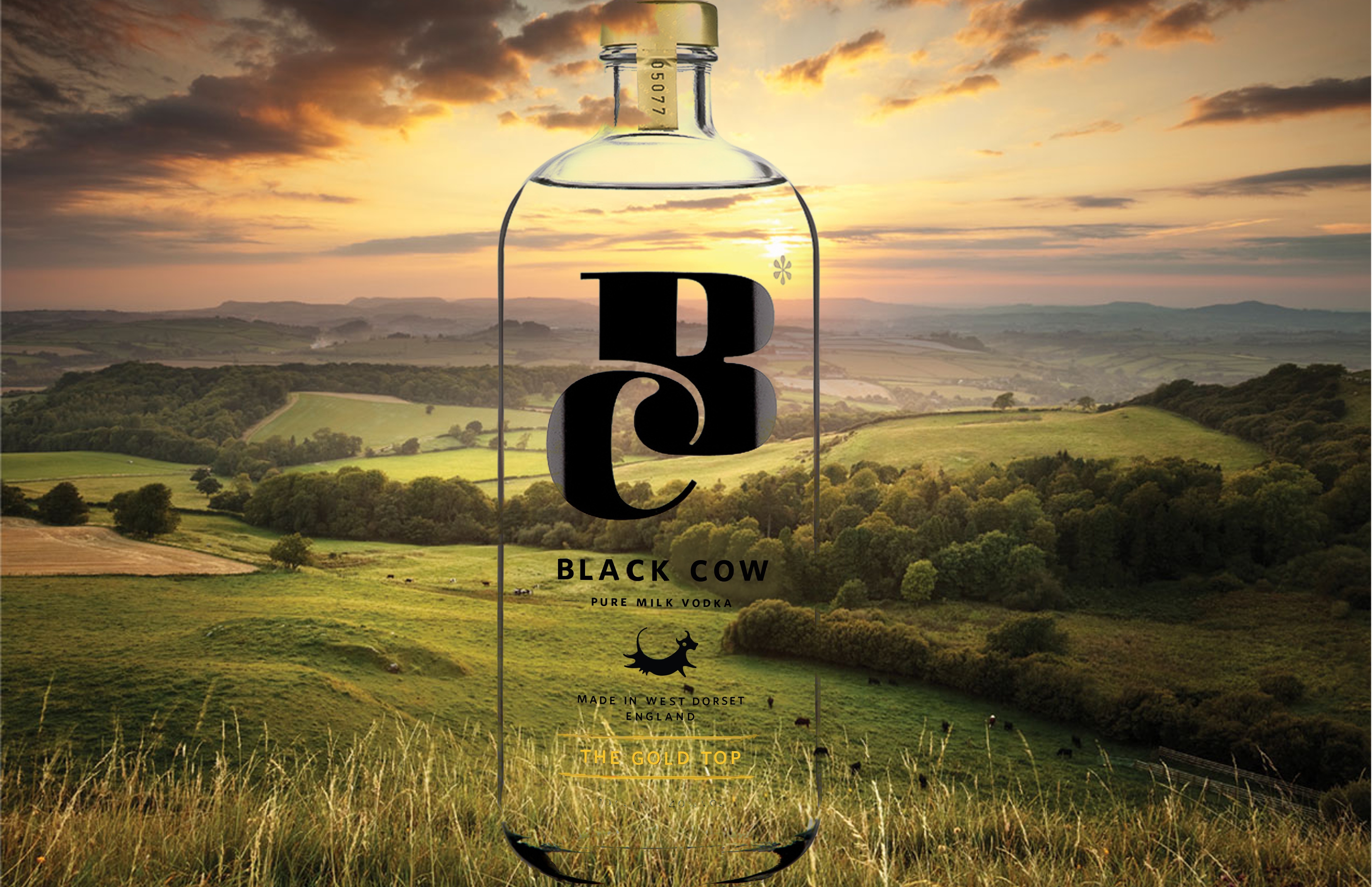 Black Cow Vodka Distillery Tour Review
Here at ONIN.London, we love Black Cow Vodka. It is 'made in West Dorset on England's south west coast and is the world's first pure milk vodka. Just milk! No added water to reduce the alcohol percentage, just cow's milk. Pretty impressive I think. Black Cow is an award-winning, super premium, crystal clear vodka with a smooth and creamy  and was created by  West Dorset dairy farmer Jason Barber. Jason is friendly and definitely passionate, not only about his 250 strong dairy herd but his vodka. Black Cow was founded in May 2012 by Jason and Creative, Paul Archard. Jason's family background in farming and cheese making are of course reflected in the Black Cow Process. The world's oldest surviving family of cheddar makers, the Barber family have been making cheese and producing milk for over 200 years. Make sure you try some of the Black Cow Cheddar. It is divine.
We traveled up to the Black Cow Distillery and got to meet Jason on Saturday the 24th of June and learn all about where the inspiration for Black Cow Vodka came from and try some delicious vodka. The Black Cow Distillery Visit is priced at £10.00 per person and gives visitors a tour of the distillery, a chance to sample the vodka and enjoy a complimentary cocktail, while learning about Black Cow. This experience is bookable on alternate Fridays and Saturdays for a maximum group size of 10 people. Our group consisted of only four people so it was a very intimate booking. We got to sample three types of Black Cow Vodka. Straight, Condensed Milk Vodka and Cheese Wash Vodka. Cheese Vodka sounds slightly strange, but put it in a shot glass with a cherry tomato or olive and it's actually amazing.
While sipping our Sarsaparilla and Black Cow Vodka cocktails we discovered all there was to know about Black Cow Vodka. .'Most vodka is made from grain or potato whereas Black Cow is uniquely made entirely from milk. The milk is separated into curds and whey. The whey, which contains the sugar needed to produce alcohol, is fermented, using a special yeast, into a milk beer. The milk beer is then distilled and treated to Black Cow's secret blending process. The vodka is triple multiple filtered and finished before being hand bottled. The vodka has no additives or flavourings, is gluten free and is suitable for those with lactose intolerance, as all the milk sugar (lactose) has been converted into alcohol'.
There are no waste products with this vodka as the curds are used to make Black Cow Vintage Cheddar and then the Whey is converted into vodka. So not only is it tasty, it's environmentally friendly. It's pretty impressive process that allows a family Dairy Farm to create a unique sustainable product.
The train journey to Crewkerne and is only 2.5 hours and a 15 minute taxi to the Distillery. So it is do-able in a day. We loved our time at The Black Cow Distillery, but do recommend organising a weekend in Dorset so you can visit the Jurassic Coast and really enjoy all Dorset has to offer.
We're already planning our next visit back to The Black Cow Distillery so we can complete the full Experience. This one's a little more expensive but when you think about all you get… it's totally worth it. Priced at £140.00 for TWO people includes lunch for two. Guests will receive a cocktail making class, a 60 minute tour of the distillery and lunch in the new Bar + Kitchen, where they will be able to sample the uniquely distilled spirit and enjoy lunch consisting of locally-sourced ingredients. Guests will leave with a complimentary bottle of Black Cow Vodka.  This experience is bookable on alternate Fridays and Saturdays for a maximum group size of 8 people.
For those that can't make it up to Dorset, Black Cow Vodka retails at £31.75 and can be purchased at 1,000 retail stores across the UK including Marks & Spencer, Sainsbury's, Majestic, Fortnum & Mason, Selfridges, Berry Bros. & Rudd and quality independent retailers. See our review of the vodka here for more info https://onin.london/black-cow-vodka-review/
Advance tickets are available now for both tours from the Black Cow website: http://www.blackcow.co.uk/buy-me/tour-experience.
Reporter: Tegan LeBon
Twitter and Instagram: @toogs1
Facebook: @blackcowvodka Twitter: @BlackCowVodka Instagram: @blackcowvodka