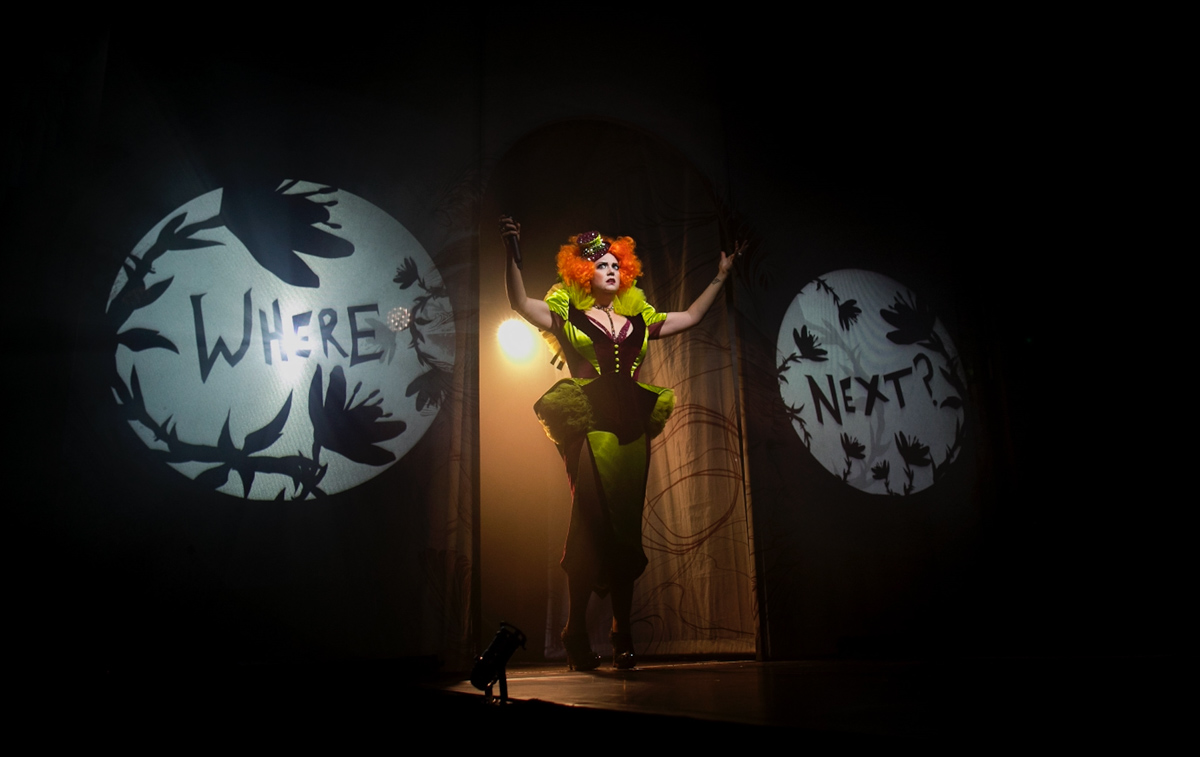 The Black Cat Cabaret series is well known within the London arts scene. This year's show at the Underbelly Festival in Southbank featured a 12-strong cast. Taking on the theme bohemia, the show recreates circus life in the Montmartre quarters, Paris in the late 1880s. The anticipated performance brings a striking mix of risqué artistry, eye smacking acrobatics and noir-ish comedy.
Taking us, the audience out of our usual pleasantries and social norms we have become accustomed to in 20th century England, our MC for the evening, Mrs Frisky (Laura Corcoran) encourages us to let loose and embrace the Parisian Bohemian way. She describes herself as the output of "Ginger Spice done by Tim Burton". Her seamless interaction with the audience, seedy stories, and clever quips carries the show from scene to scene wonderfully.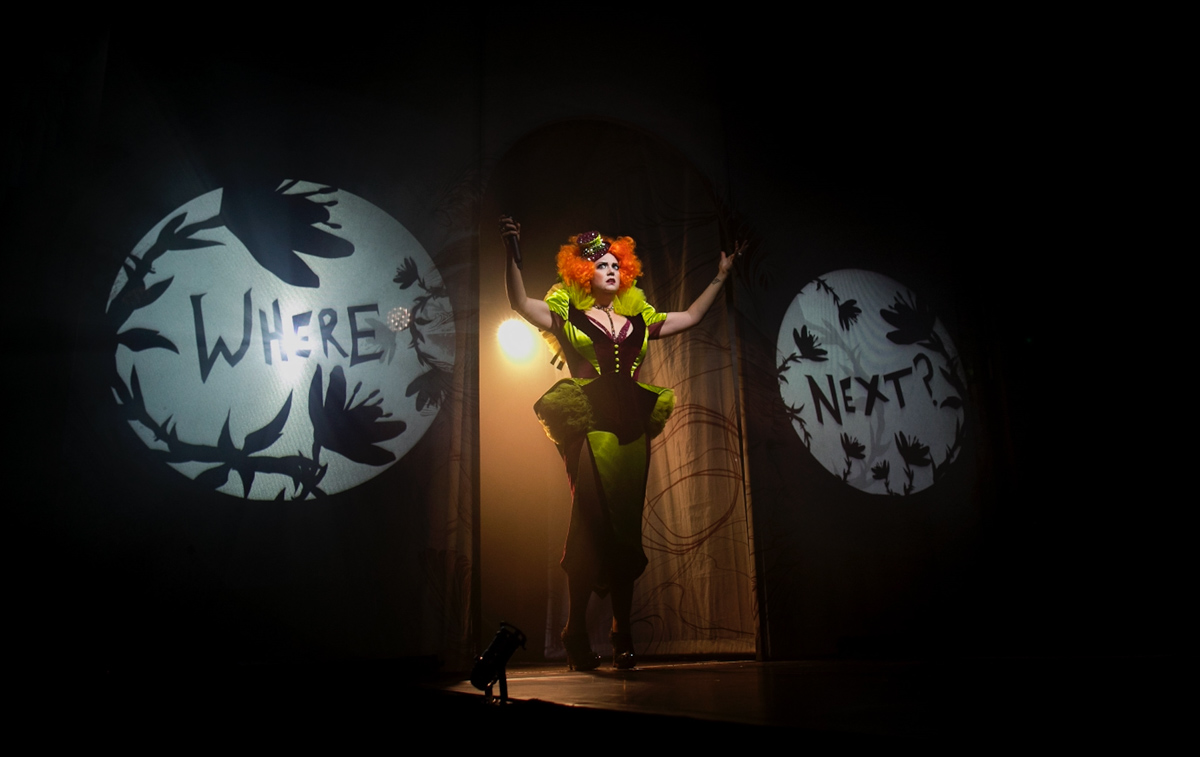 Assisting Frisky, are the children of the night, hedonistically bound, the cabaret circus eclectic is introduced by Frisky on to the stage, some more willingly than others. The narrative within the play makes little progression, however the talented artists and Frisky's remarks get us laughing and overrides this.
On the night, look out, Black Cat's residential aerialist Katharine swings through the rafters. There were also wildly entertaining twists by acrobat Jo Moss and I was on the edge of my seat watching LJ Marles on his aerial tension straps. In addition, there are gymnastics scenes, balancing acts and flirtatious fire dancing.
Early on in the show, it is made clear the audience are not allowed to take photos. A tricky task for millennials experiencing the urge to capture the magic and share online.
Adding drama, and extra sparkle, the music throughout heightens the performances. Frisky also bellows out Kate Bush, Nivarna, and Bruce Springsteen, of which I can't help but join in.
A great evening out! You can catch the psychedelic circus throughout September, in Waterloo. A fantastic and must-see experience.
Website: www.theblackcat.info
Written by: Hena Husain
Photography by Alistair Veryard