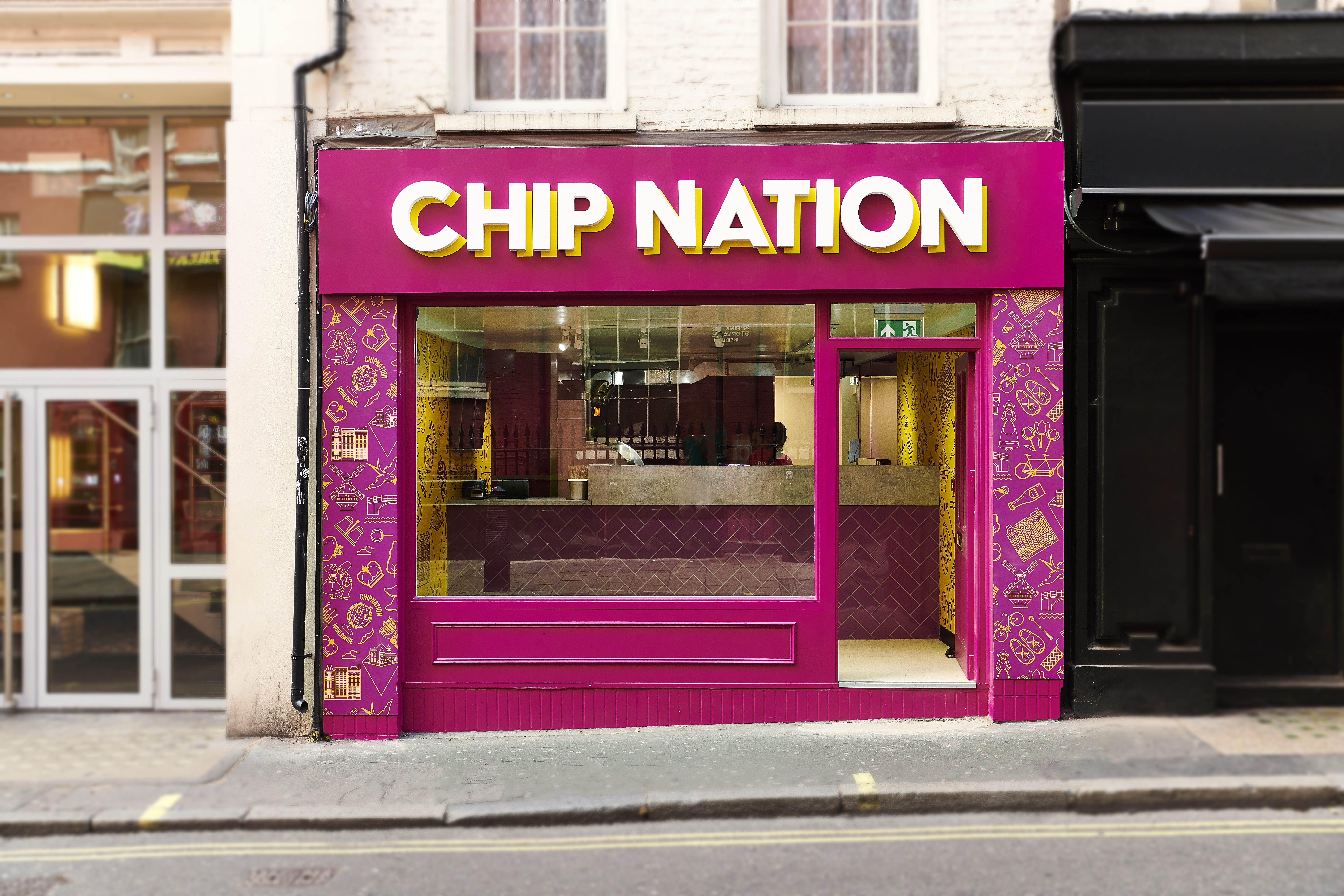 OnIn.London recently visited the new fast food concept, ChipNation! The concept was created by Neha and Vishal Madhu and they knew London was missing a Gourmet Chip Street Food Experience.
At ChipNation each serving is fried in vegetable oil for four minutes to cook the potato from inside and then fried again for two minutes to create the perfectly crispy shell. Next up, it's your choice on how you want to flavour your chips. There's over 7000 flavour combos of sauces and seasonings to choose from. Each, which are guaranteed to elevate your chip to another level.
As there were so many to choose from, our lovely hostess was all too happy to recommend some of the top choices. In the end we chose Sweet potato fries with jerk seasoning and baconaise, Potato chips with chilli seasoning, aloli, sweet chilli sauce and cheese, Halloumi fries – Our way – mint, mint sauce pomegranate, seasoning and balsamic glaze and plain Halloumi fries with a mixture of dipping sauces. Each flavour combo was more delicious than the last and my friend and I could have easily spent the entire night devouring everything in site.
This was the perfect quick meal before the theatre, as it meant we could grab and eat while walking to the venue. We loved it that much, we went back 4 days later for some more Halloumi goodness.
Chip Nation is the way of the future – now if they only offered gravy as one of the sauces I'd be visiting everyday.
Address: 40 Great Windmill Street, London, W1D 7LY
Website: www.chipnation.net
Instagram: chipnationuk
Twitter: Chip_Nation_UK
Facebook: @ChipNationUK
Written by Tegan LeBon