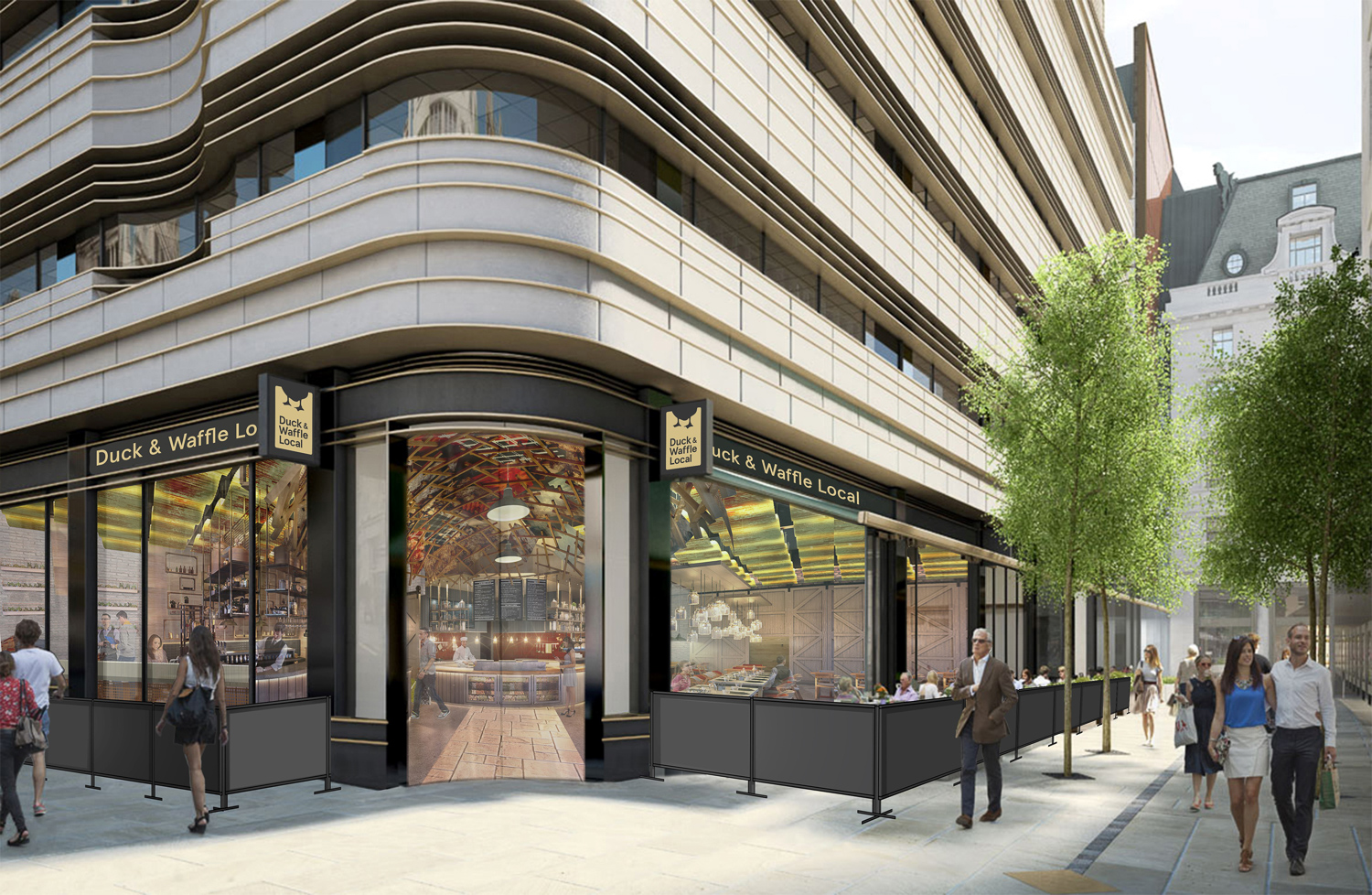 Duck & Waffle Local is coming to town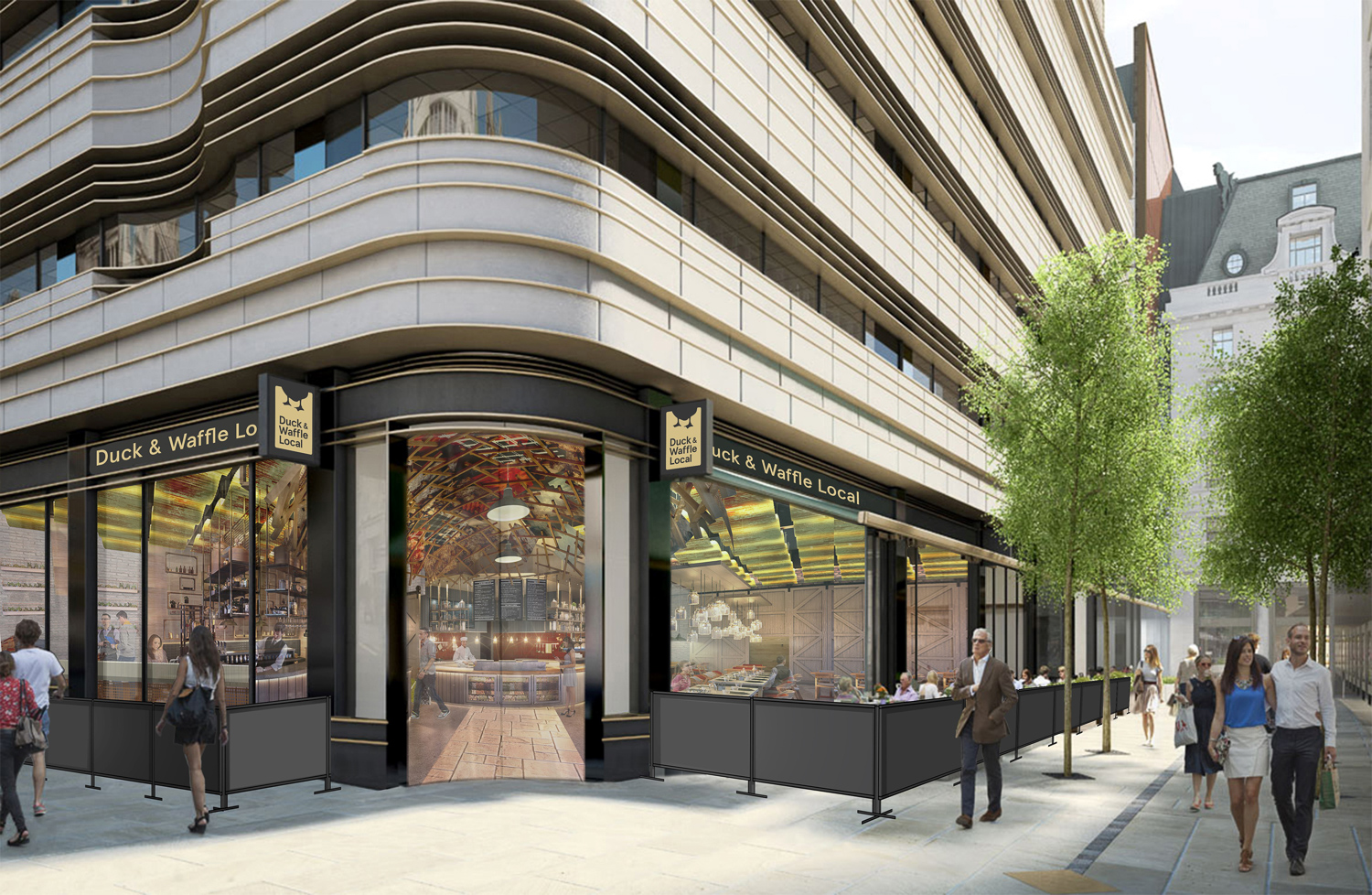 We all know the very lush 24-hour restaurant Duck & Waffle in the city, so when we heard about it's sister branch Duck & Waffle local, opening in May, you can imagine our excitement.
Duck & Waffle Local, is going to me more accessible to us Londoners, you will be able to order at the counter before heading to your table, or if your in a hurry and need to be somewhere pronto, then you can opt for takeaway. The prices will be to your liking too!
The menu is going to be Duck heavy, yes the signature dish 'duck & Waffle' will be on the menu, with new additions to get excited about, which include The Duck Burger with crispy duck leg, and a Duck Jam Doughnut, for those with a sweet meets savoury tooth. There will also be a good range of vegetable dishes, for those who like to get there 5 a day, dishes include: grilled broccoli with chilli, baby spinach with peas, avocado, grains and seeds.
They will be offering a selection of specially-designed cocktails, created by Duck & Waffle's resident mixologist Rich Woods, along with a good range of wine and beers.
It will be opening in May in St James, we certainly know where we will be in May!
Website: www.duckandwafflelocal.com
Written by Nyla S.