FEAST Bar & Kitchen Review
ONIN.London ventured down to the press launch of FEAST Bar & Kitchen and were impressed with the transformation of the former home of the BBC in White City. FEAST Bar & Kitchen will have big sharing tables and communal seating for 300 diners, as well as a rotating line-up of London's best independent restaurant retailers. For the next six months, Del 74 and Morty & Bobs take the stage providing the food for hungry West Londoners.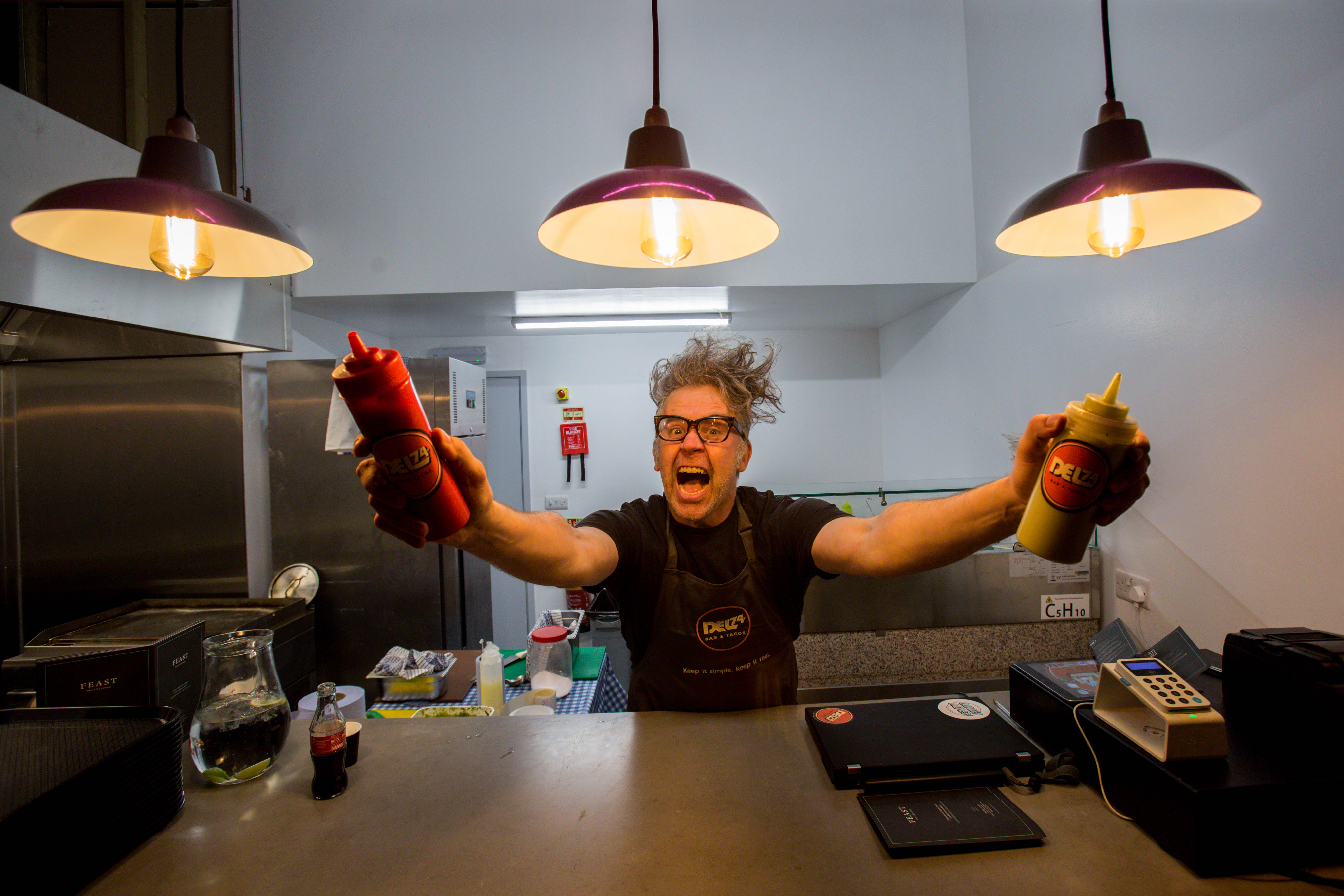 We've reviewed Del 74 before so were already fans of the brainchild of two taco obsessives: Enrique Vivas, creator of Shoreditch's much-loved Boho Mexica, and his Portuguese buddy Jorge Felizardo. Don't miss out on the fish tacos or the Nachos, they're not to be beaten.
Morty & Bobs started as a street food stall in East London's Netil Market and music festivals in 2013 selling grilled cheese sandwiches and Bloody Marys. It was our first time trying them and now we know what we've been missing out on. Their buttermilk chicken burger and beef burger were devoured in no time at all. I mean you know good food when all 5 of us didn't speak while eating!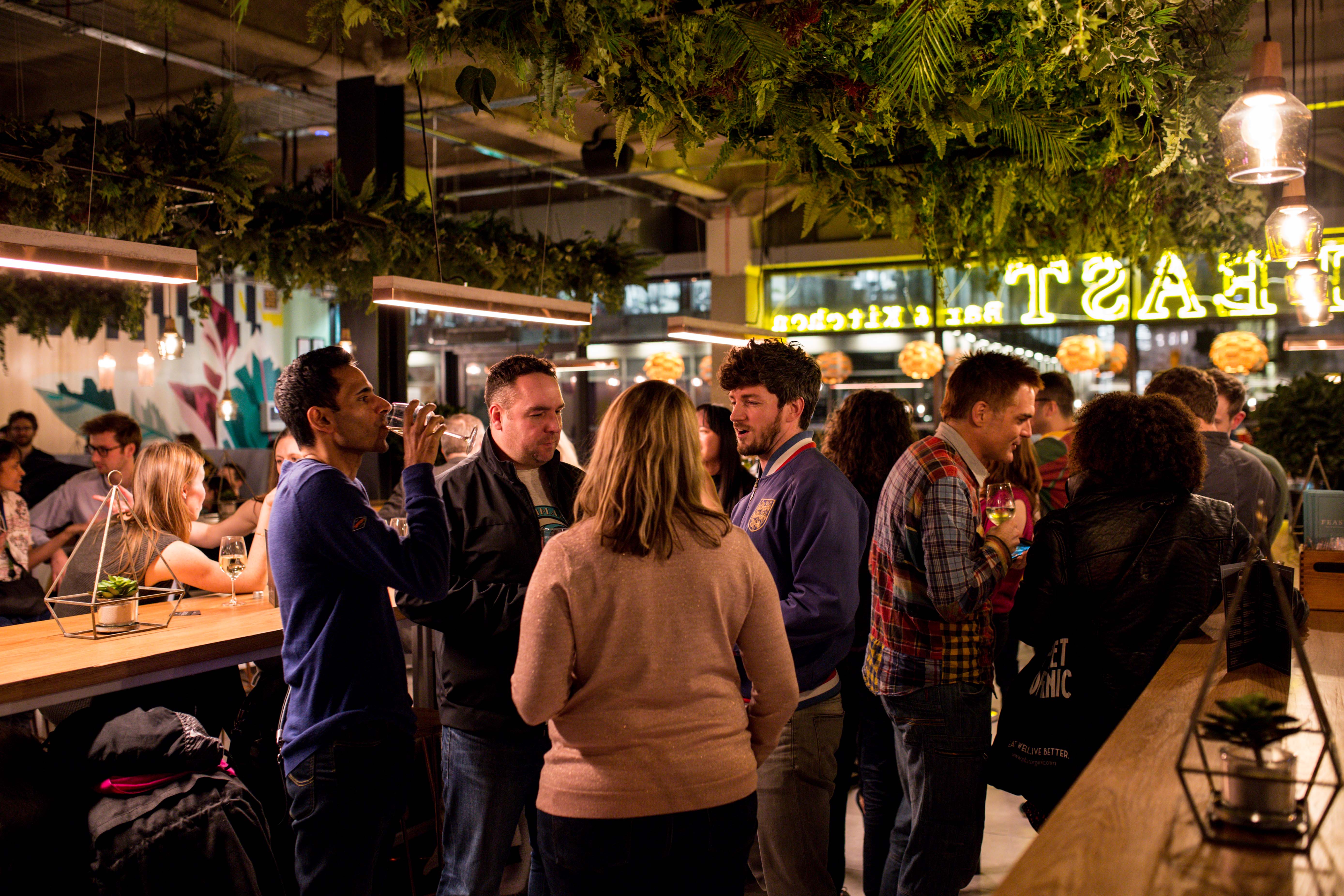 In terms of drinks, the creative bar staff have an extensive collections of classics and we were impressed. Make sure you try the Paloma, it was a firm favourite at our table! There's also a delightful range of craft beers and ciders on tap, plus an extensive spirit range.
Open Monday to Friday, FEAST Bar & Kitchen is the new and upcoming place to escape for a weekday lunch, post-work drinks or a big get together with friends. Cosy up in the booths, order your food and keep going back to the bar – you won't regret it! Also keep a look out for summer, as there's going to be an additional 157 outdoor seats for alfresco drinking and dining! It'll be the must visit place of the summer.
Website:www.feastbarandkitchen.com
Address:
Address:
Feast Bar & Kitchen
White City Place
201 Wood Lane
London W12 7TU
Twitter @incipiogroup
Instagram @ feastbarandkitchen
Facebook facebook.com/feastbarandkitchen
Written by Tegan LeBon
Photos provided by Feast Bar and Kitchen