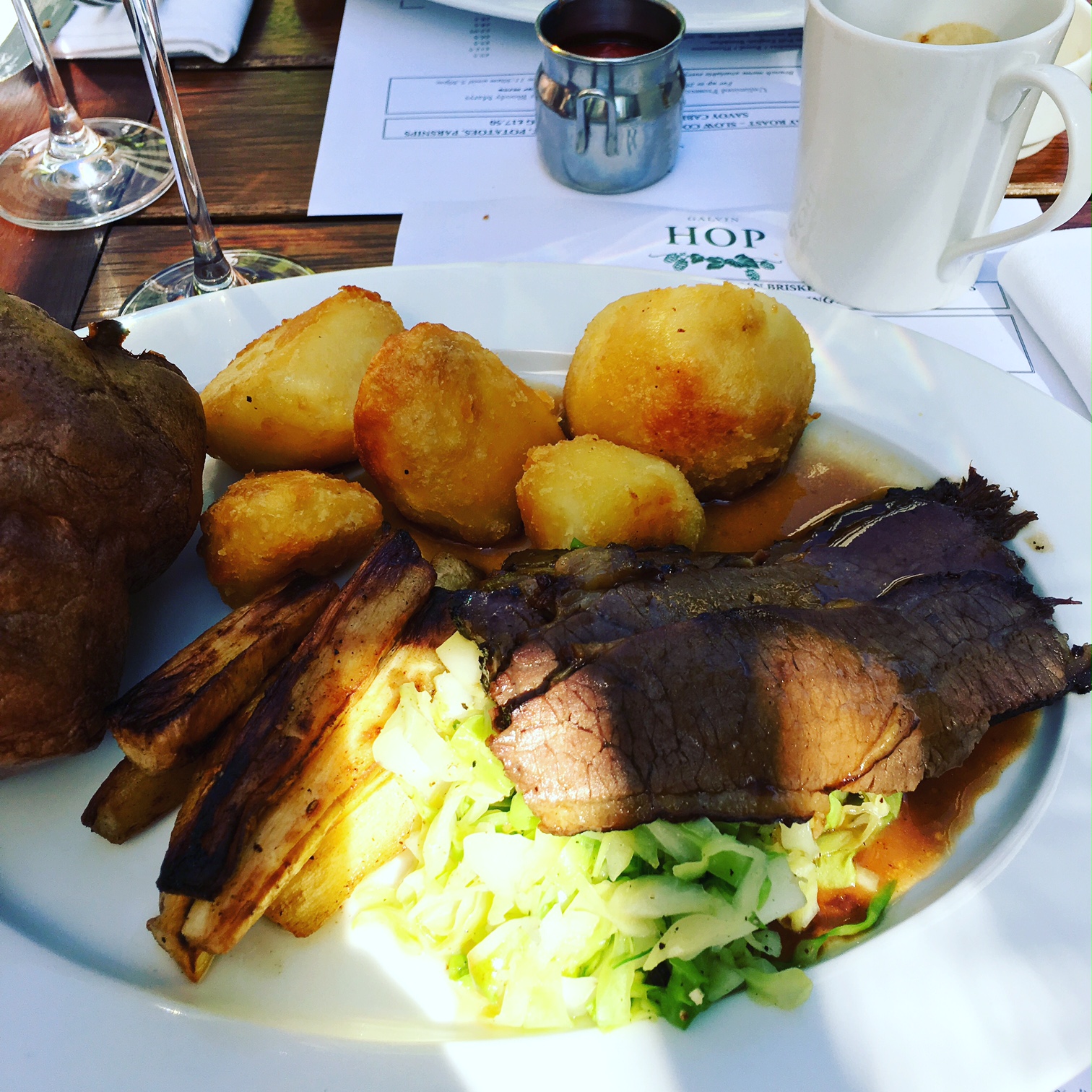 Galvin Hop Bottomless Brunch Review
Sunday Bottomless Brunches are everywhere in London but it was the Galvin Hop Bottomless Brunch that really impressed us for value for money plus quality food, service and drinks. Diners can choose from two hours of unlimited Bloody Mary, Prosecco or Pilsner Urquell for only £10.00 extra when dining from the Brunch Menu.
The Brunch Menu is quite varied, you've got your Sunday Roasts, Breakfast Staples such as a Full English and Eggs Benedict, along with a variety of different main options.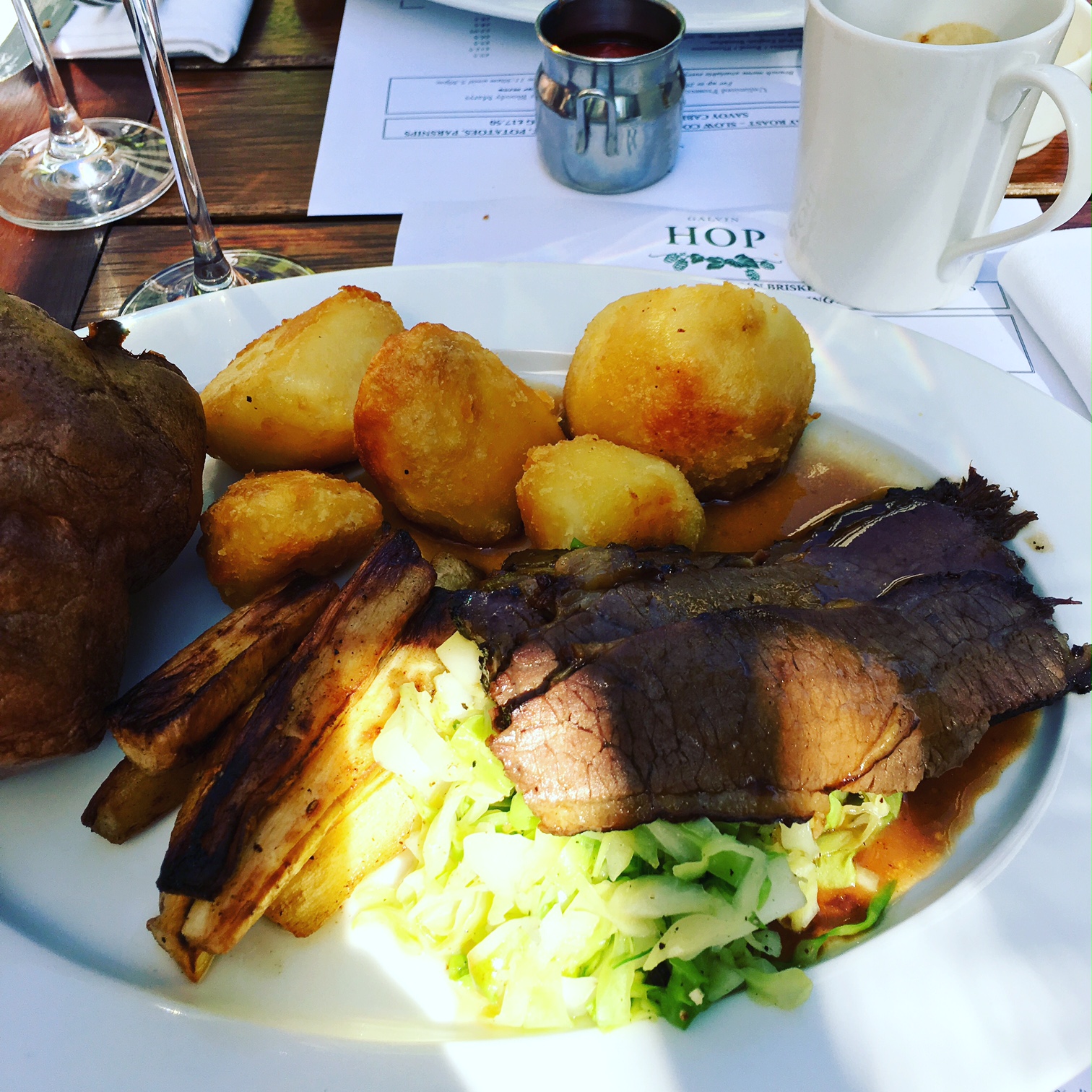 I can't turn down a Sunday roast so I ordered the special of the day Slow cooked Cumbrian brisket, potatoes, parsnips, savoy cabbage with Yorkshire pudding. It was delicious. The meat fell apart, the gravy was spectacular and that Yorkshire pudding… I had hearts in my eyes.
My friend went with the Galvin full English breakfast. As my friend is coeliac, they went out of the way to ensure his whole meal was Gluten Free and even provided him with his own butter so not to cross contaminate. While this type of thing is generally expected in restaurants, these little added touches go a long way.
Our desserts of Lemon posset and the Valrhona chocolate choux bun were to die for. They were definitely the perfect way to end our meal.
Galvin Hop is very generous with their bottomless drinks and the second they noticed, not just us but other diners with empty glasses; they quickly refilled them.
We had a great time sitting outdoors, enjoying London's rare bit of sunny weather and I'm sure everyone else will too. Make your way to Galvin Hop, near Liverpool Street Station for your next bottomless brunch with friends. We're already planning our next visit back.
Reporter: Tegan LeBon
Twitter and instragram: @toogs1
Galvin HOP
35 Spital Square
London
E1 6DY
020 7299 0404
https://twitter.com/Galvin_brothers
https://www.instagram.com/galvinrestaurants/
https://www.facebook.com/GalvinHOP/
https://www.galvinrestaurants.com/s/62/galvinhop