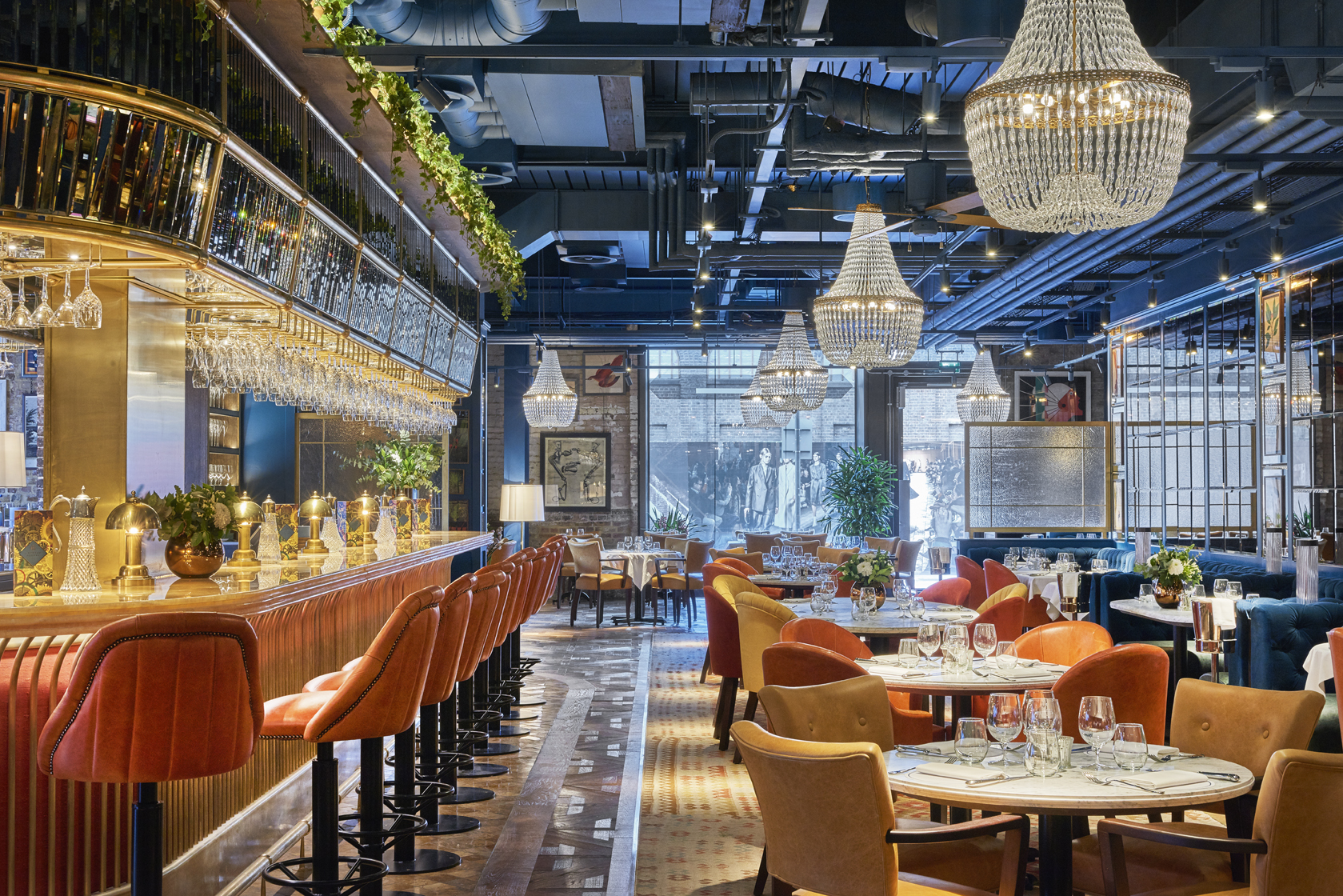 Granary Square Brasserie Review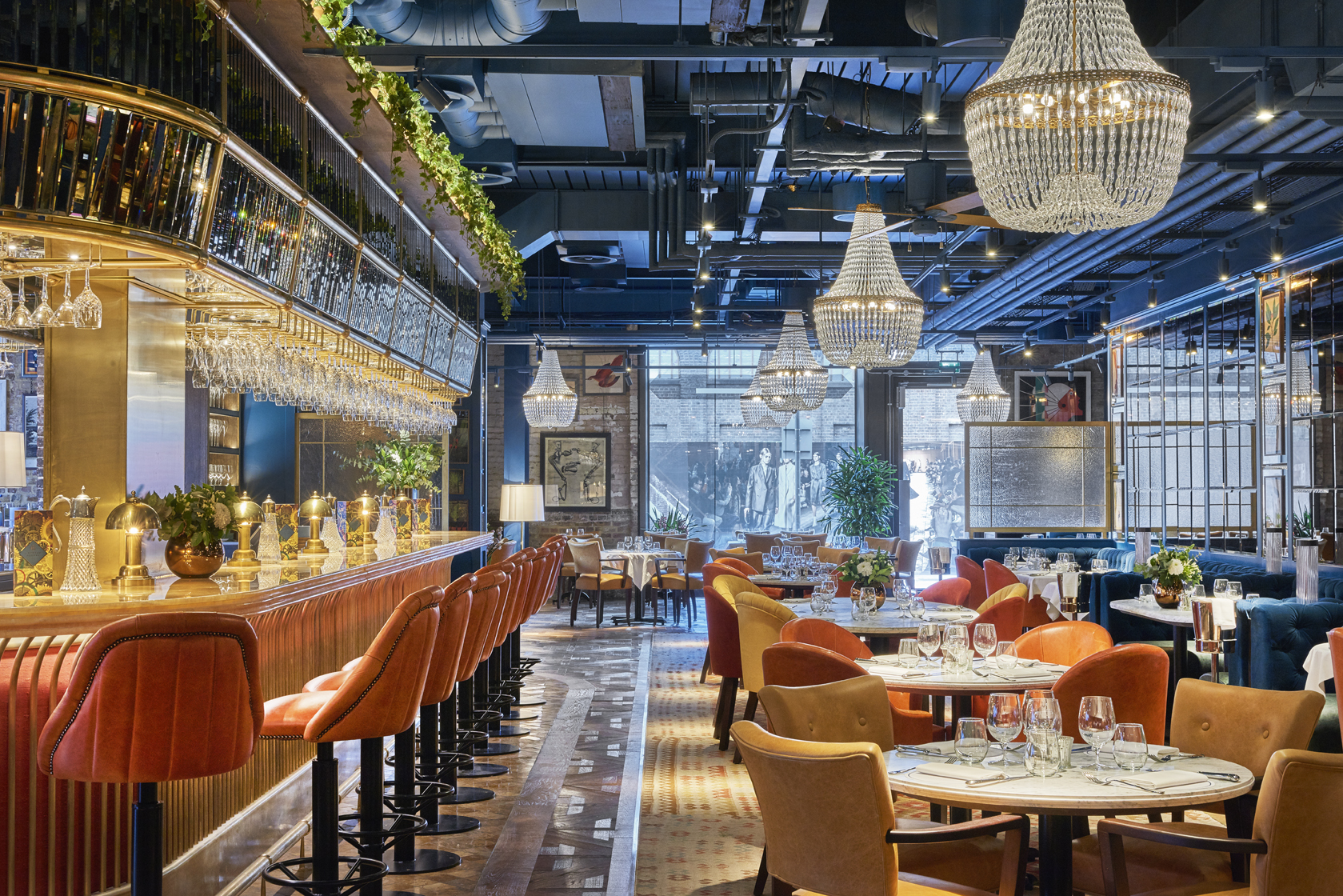 Granary Square Brasserie, is the latest creation of the Ivy Collective, a new kid on the block, who only opened their doors last month and since opening they have created quite a stir and we can certainly see why. When you enter, you are immediately greeted with charm and decadence. Opulent chandeliers, wooden and brass tables, blue painted walls and parquet flooring. This place is very instagrammable, with a lot to take in. With all this glamour you may expect it to be a bit stuffy, however it was the complete opposite, it had a relaxed and laid back vibe, with warm and friendly staff. We were well looked after by our waiter, who helped in explaining the signature dishes and threw in a few funny jokes.
The menu consists of modern British brasserie style dishes. For the starters we ordered the Calamari, which came with wasabi mayonnaise, lime and chilli. Fresh, tasty and light, it certainly felt like a good start to the meal. For the mains I oped for the low Roasted Lamb Shoulder with root vegetables and a garlic and rosemary sauce. It didn't disappoint, the lamb slid off the bone nicely, it was tender and succulent. My guest went for the 'market special' which happened to be the halibut and vegetables, grilled perfectly and it went down a treat.
Of course for the dessert we had to get the most exciting dessert on the menu, the melting chocolate bomb with vanilla ice cream. Think the TV show First Dates! Once melted, you were left with a chocolatey gooey pudding, that tasted divine.
Another little exciting dessert is the The apple tart fine, a baked apple tart with vanilla ice cream. We were pleasantly surprised to see the dessert be set alight alight with a calvados flambé!  The dessert was very very sweet, so for those after a REAL sugar fix, look no further. We had great evening, the food was delicious, the waiter was incredibly friendly and the vibe was relaxed with an electric buzz.
If you just fancy after work drinks or drinks with loved ones for a special occasion, you can enjoy the lounge and the bar. They have a resident DJ who plays each evening.
This month Granary Square Brasserie have teamed up with Lumiere London and WAH nails to bring some more excitement to your dining experience. From the 18th January – 21st January, dining customers with be offered a complimentary neon manicure, so you can walk around the installations in King's Cross in style.
Website: www.granarysquarebrasserie.com
Address:
Granary Square Brasserie
Granary Square
1-3 Stable street
King's Cross
London
N1C 4AB
Facebook: @granarysquarebrasserie
Instagram: @granarysquarebrasserie
Written by Nyla S.