Set in the west end, split over four stories of a Grade II Georgian townhouse, sits the brand new Jidori. Taking its inspiration from the vibrant back streets of Tokyo. On our visit, the top floors were closed off, so we dined on the ground floor of the restaurant, a cosy small space, opening out on to the street. The decor is minimal, even when the restaurant is busy, and thanks to the indoor plants and stylish mirrors, we didn't feel it.
We started by ordering our favourite, edamame beans along with cocktails and refreshing juices, a must-have when the weather is hitting the 30s. There are several sections on the menu, diners can choose from depending on their party size. We opted for dishes from the otsumami menu – ideal for sharing between two, and arrived in equal portions. Ready to quench our appetite for Japanese cuisine, we started with the fresh-tasting sashimi, salmon, yellowtail & tuna with shiso, wasabi & pickled ginger for an extra kick.
Stereotypically millennial, I noticed avocado had made its way on to the menu, in the form of tuna tostadas, a Japanese tapas with a Mexican twist, hello jalapenos. And to add, gyozas were also available in prawn or vegetable, which arrived with black vinegar- a winning plate.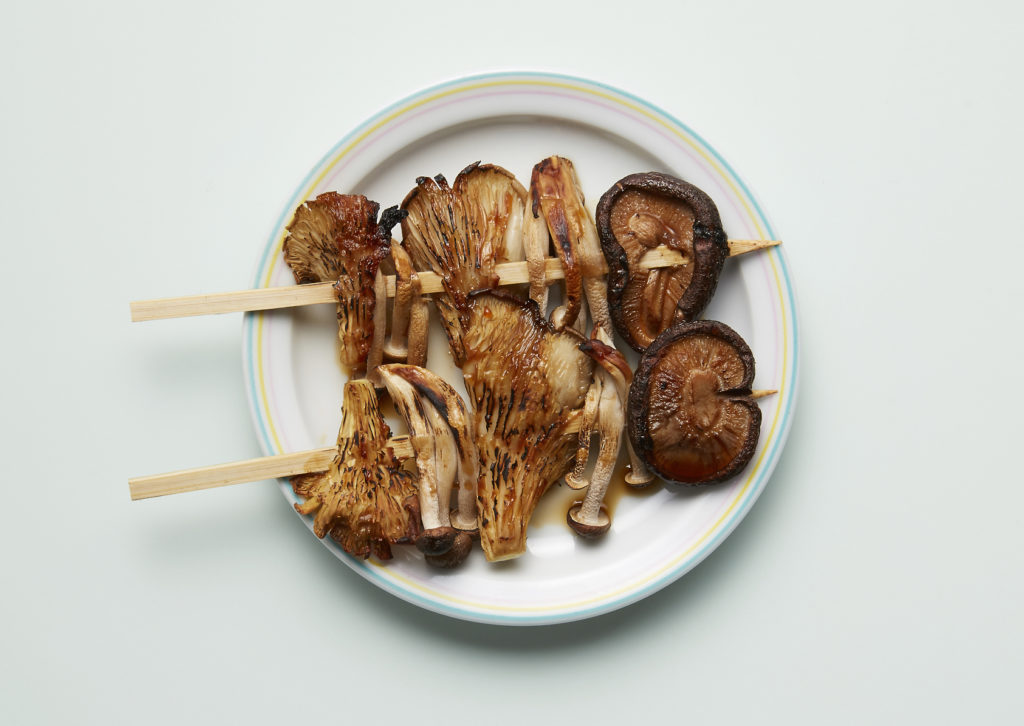 The Japanese restaurant is also famous for its yakitori skewers and consciously using every part of the chicken from egg yolk to thigh. Although plant-based diners should not despair; there are plenty of options for you. Sourcing ingredients locally where possible, look out for the nasu aubergine with miso glaze (definitely something to shout about), or the delicious shiitake and shimeji mushrooms on a stick.
To top it off we shared a dessert and went for the odd combination of ginger ice cream with miso. To top it off, this came with caramel and crunchy sweet potato crisps. The ginger ice cream is something I would go back to have alone.
For those in the party mood, it is also worth pointing out that the Covent Garden branch has a private karaoke room at £30 per head.
Jidori's menu is designed for sharing and also works brilliantly for a pre-theatre meal and special occasions. With plenty of drinks, teas and coffees, along with food for everyone.
Locations: Covent Garden and Dalston
Website: https://www.jidori.co.uk
Written by: Hena Husain