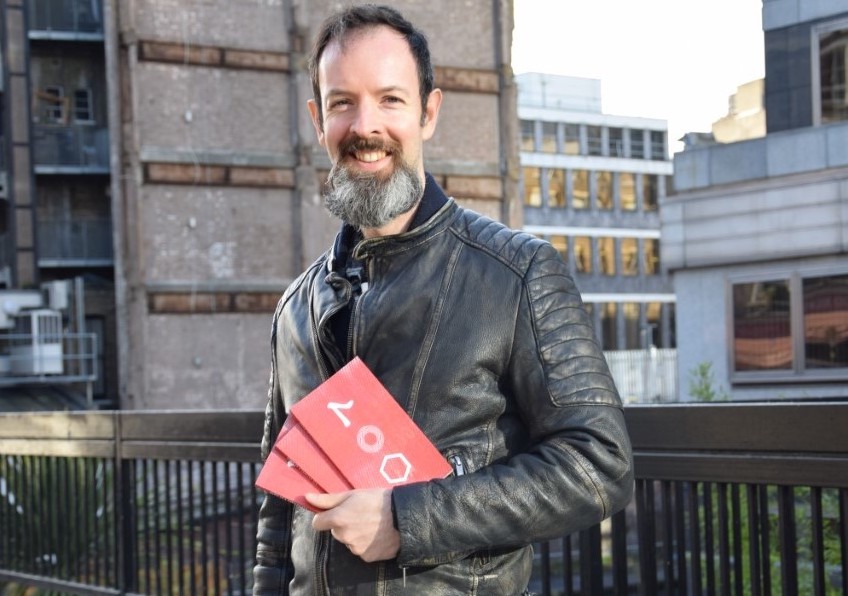 London Creative: Maartens Lourens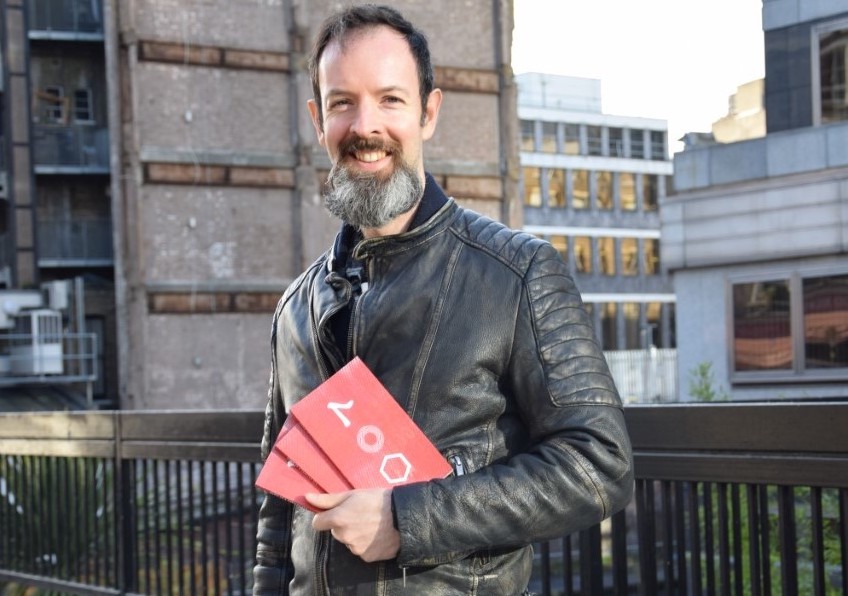 We caught up with Maartens Lourens, writer of Down To A Sunless Sea to discuss his new novella and how AI is innovating in publishing.
1. MAARTENS YOU HAVE WRITTEN AN AMAZING NOVEL, SET IN A DYSTOPIAN SHOREDITCH. CAN YOU GIVE US A BIT OF A SUMMARY OF THE BOOK? 
The story follows an ambitious young creative called Blake. He is a talented fashion designer, but because he is a bit self-absorbed and a social climber, he is soon drawn to a trendy underground event that is part interactive theatre, part catwalk parade, and a full on networking opportunity. The story draws on London lore and yet it is not quite London as we know it. It is more of a surreal parallel universe in which the old and the new co-exist. We have medieval knights on horseback, lords and ladies, even elves, while at the same time foodie vendors, contemporary brands, and avant-garde artists vie for attention. Ultimately, the story is about the dangers of imagination when infused with ambition.
2. THERE'S AN INNOVATIVE AI ELEMENT RELATED TO THE PRODUCTION OF THE TEXT THAT IS ATTRACTING A LOT OF ATTENTION, PLEASE ELABORATE. 
There's currently a lot of talk about AI and machine learning and how it's coming to take over our jobs, and that even creatives should be worried. I wanted to show that it's not about machine learning taking over creativity, but rather about it being a new, sophisticated tool we can use to enhance story telling. The possibilities are amazing and this is really just the beginning. This ties in with another concern I've had for some time now, which is that despite wonderful stories being told in fiction there's been little true literary invention since the turn of the century. It's like the internet came along and literature didn't quite know how to move forward. There were always experimental writers in the margins doing interesting things, but with machine learning I think these technical innovations are finally getting ready for the big time, because we're talking about tools that could change the way in which we approach writing.
3. IT'S SUCH A UNIQUE TECHNOLOGY, DO YOU PLAN TO TAKE IT ANY FURTHER?
Definitely. Machine learning has received a fair amount of mainstream press recently but there is still a lack of understanding about what it is, and what it can or can't do. A lot of people don't know that it has the potential to bring something new to creative activities like writing. One of the goals of Thunderclap Publishing is to help change all of that, and we'll be uploading videos on our Youtube Channel to explore this, and hopefully bring some talks to a venue near you.
 
4. WHAT'S THE BEST PIECE OF ADVICE YOU GOT WHEN WRITING THIS BOOK?
Ironically, the best advice I got was negative advice about the length. Novellas are unpublishable, I was told in no uncertain terms, but I knew it was the exact right length for the story I was trying to tell. It made me realise I shouldn't try to conform to a "publishable style" just for the sake of getting my story published. I needed to stay true to its spirit. Even more importantly, it allowed me to be freer with my approach, and that's when I began to draw on machine learning as a way of changing the language and highlighting the strangeness of Blake's world. It's London, but not quite London as we know it.
5. WHERE IS YOUR FAVOURITE HANG OUT SPOT IN LONDON?
This one has a bit of a back story. Our favourite lunch hangout used to be a little cafe called Slate in Curtain Road. They just made the best coffee and sandwich combo anywhere, and we were really sad when they closed down last year. Luckily we discovered that one of the chefs had started her own place in Dalston. It's called Brunswick East and they make an amazing brunch. The fritter stack is a personal fave. The fact that they support local artists and stock their magazines, art, and poetry is an extra bonus.
6. WHAT WOULD YOUR PERFECT LAZY SUNDAY BE?
Exploring East London with my favourite companion, who also happens to be my wife. We'd start with brunch, then a leisurely stroll somewhere random. Hackney Wick? Stoke Newington? Bow? There's always something new to discover in this part of town. As long as there's coffee and a place to sit and chat or read a book at the other end, I'm a happy camper!
Website: http://www.thunderclappublishing.com
Photography by Nicola Lötter