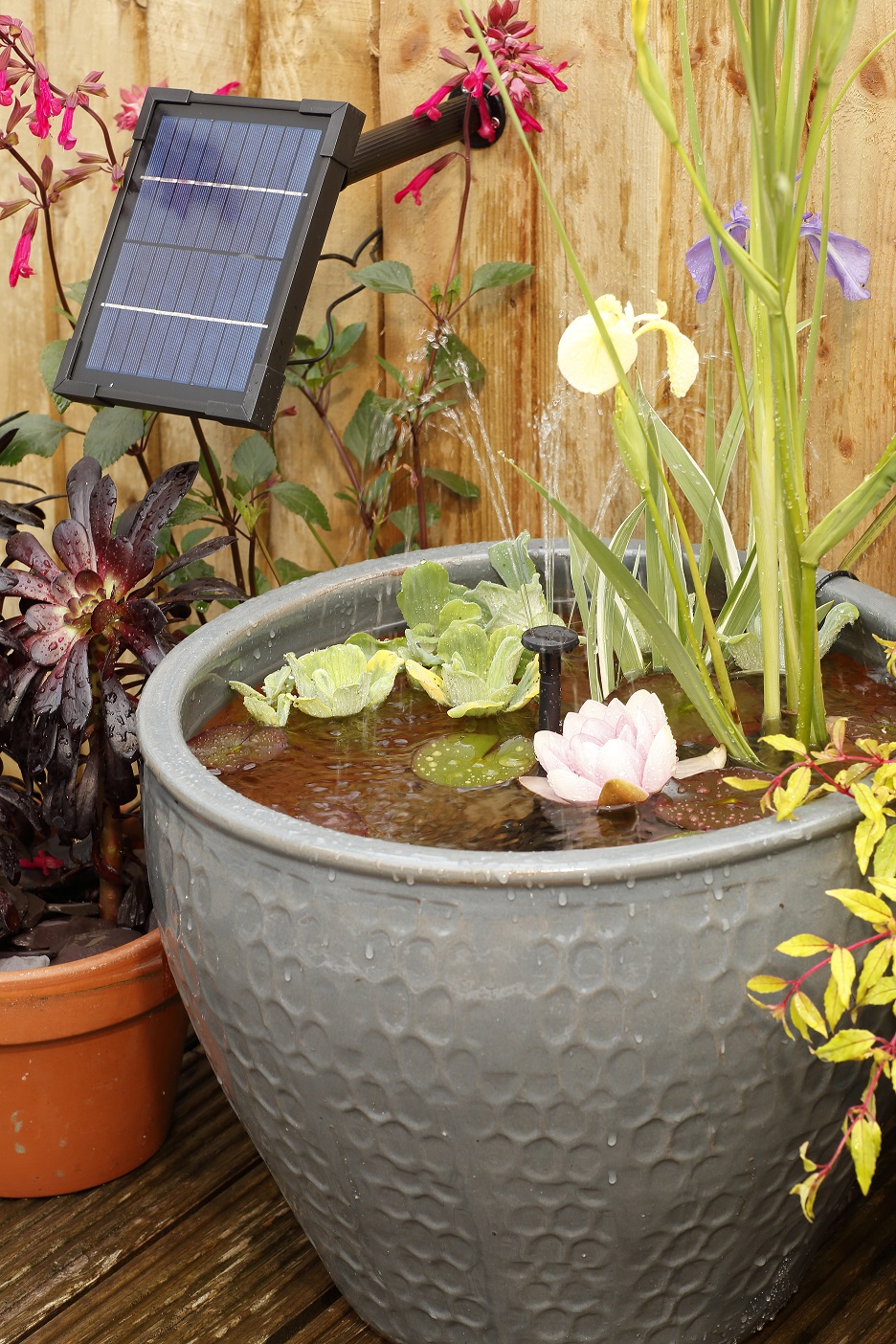 Make your own small solar-powered water feature or pond fountain without electricity
With many home owners spending more time in their gardens due to lockdowns and Covid restrictions, we've found one way to make it into your own little oasis.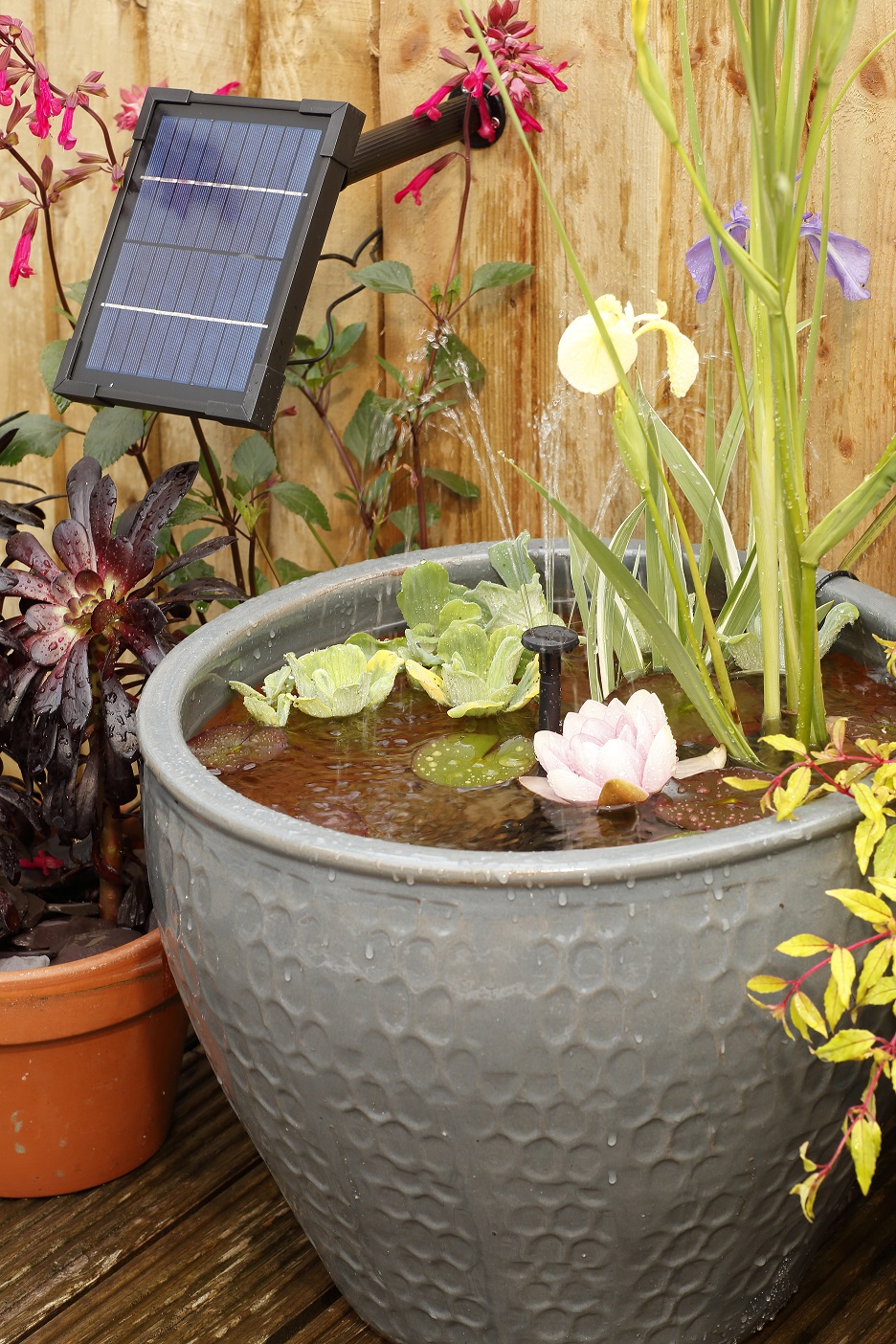 GARDENERS and pond lovers can now create an attractive, easy to maintain and cost-effective solar-powered water feature or fountain in their outdoor spaces without the need of electrical cables.
Blagdon's Liberty 200 mains-free pump with LED lights is battery and solar run and can be used as a fountain, in a self-contained water feature or as a feature pump.
The Liberty 200 mains-free pump is a battery and solar pump with LED lights suitable for use in three different set-ups: in a pond as a fountain, using the float and anchor, and the four different fountain features provided. It can also be used in a self-contained water feature; either purchased or home-made, to create a fountain using the four heads provided. Or, finally, as a feature pump in something like a sink and tap set-up.
There are various options available for using the Liberty 200 pump and ideas on how to create something in your outdoor space. We chose to purchase half a barrel and turn this into a cute little fish pond. We followed the tutorials on the Blagdon YouTube channel to help us create this pond. The simple creative 'how to' videos on water feature projects and step-by-step guides were so easy to follow.
Here's some of our favourites!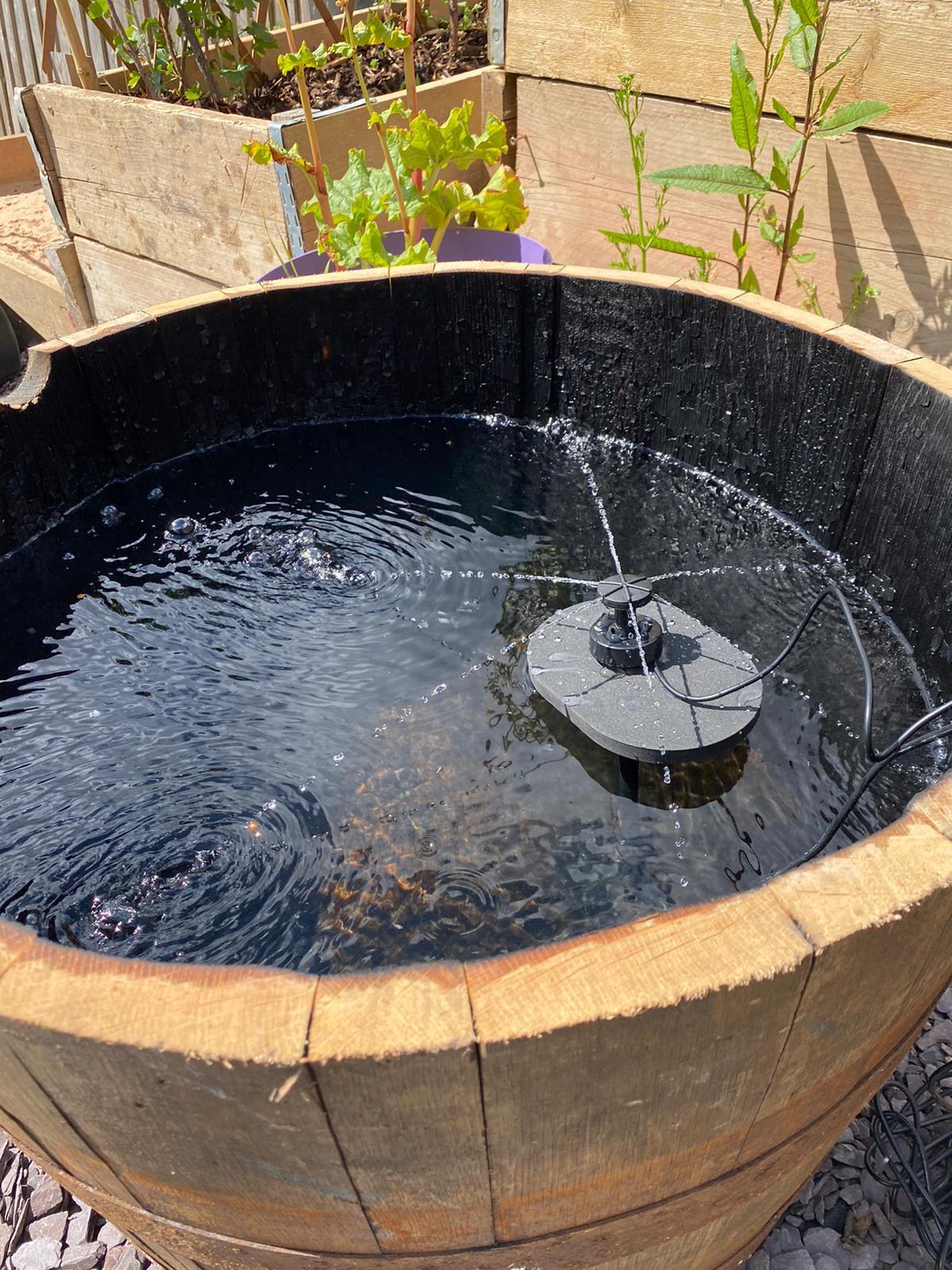 The box comes with a Pond float, anchor and four fountain effects to suit your preference, as well as a LED light ring and flexible timer functions, and a low maintenance pre-filter to prevent fountains and features from blocking. Super easy! The price is also great, The Liberty 200 Pond/Feature Pump has a SSP of £74.99.
Please use Blagdon's online store locator to find your closest stockist, including all good aquatic product retailers within many good garden centres nationwide: www.blagdonwatergardening.co.uk/Where-to-buy.
Make sure you also check out the Blagdon Water Gardening | Facebook