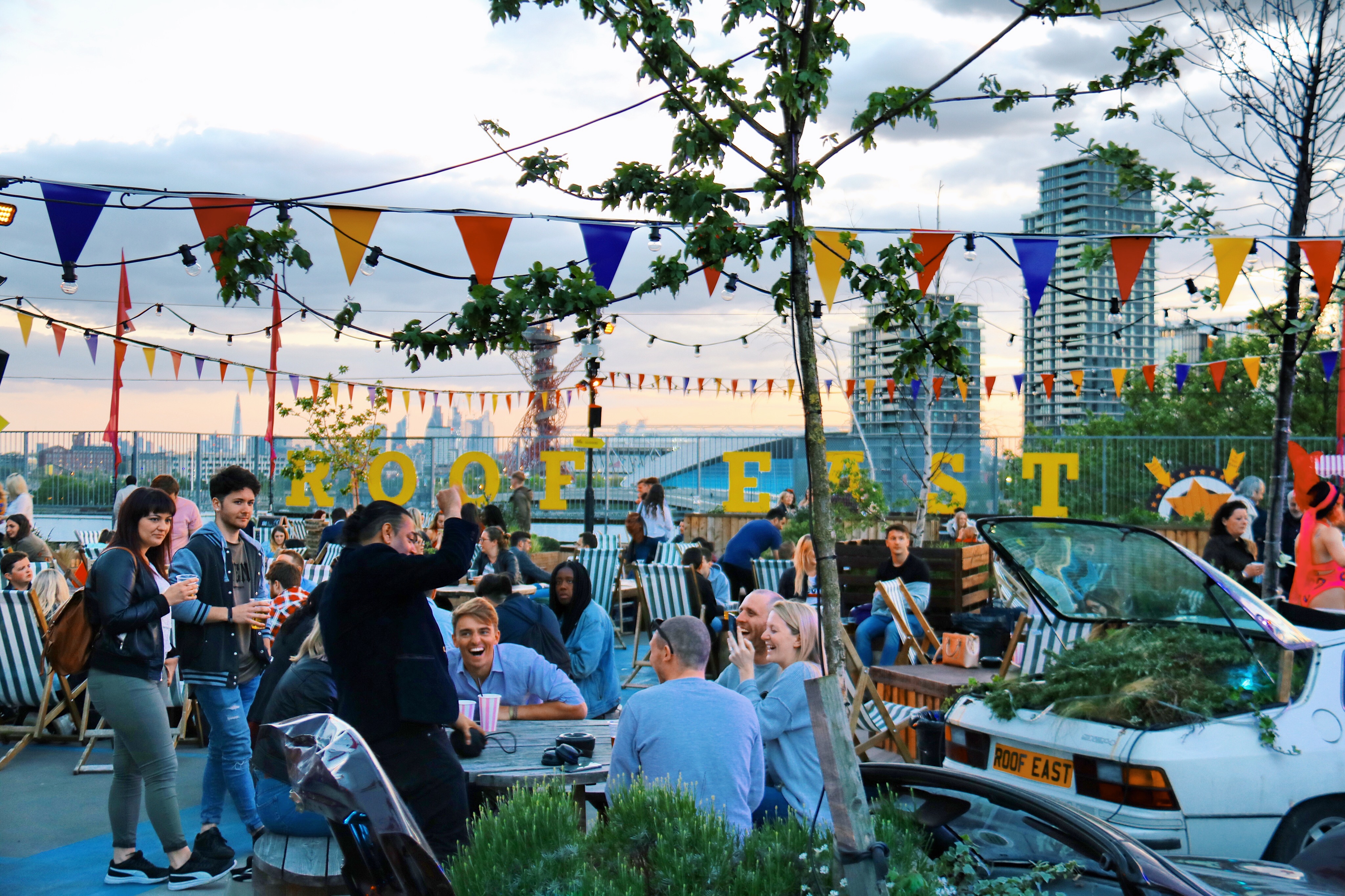 Last year we were invited to the launch of Roof East, so we were excited to be invited again this year. Not only is this a rooftop drinking location that will have you making the most out of British Summer Time, it's a location where you'll be able to watch roof top cinema, compete against your friends in the awesome games and focus on your wellbeing with Flow East Yoga.
During the night we visited, my friends and I had fun playing the different games available including Shuffle at Lanes (where players can also curl or bowl), in the Batting Cages at sluggers  and getting holes in ones at Birdies crazy golf. Our favourite game though was in the House of Foos, a VR mix of traditional football and table foosball (on steroids). It was very impressive and just super cool. For more information on prices and booking times click on the links.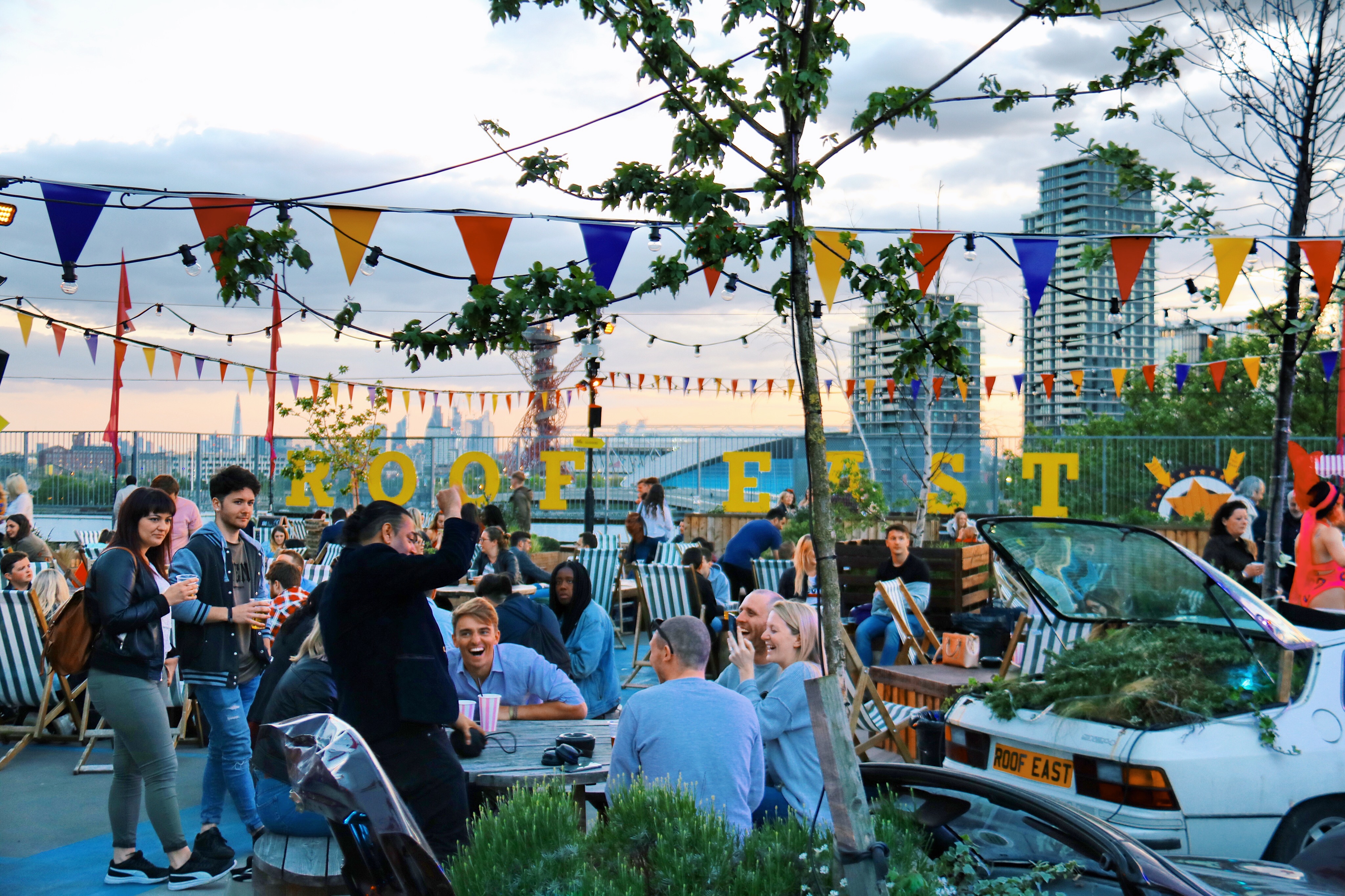 There are five free games (Cornhole, Jenga, Table Tennis, Foosball or Table-top Curling) available to play throughout the rooftop, if you and your friends would rather enjoy the atmosphere, food and drinks available.
The line up of food at Roof East is impressive with Eat Chay; Kolkati, and last year's favourite The Burger Project, a burger bar run by the King of Pop Ups — Jimmy Garcia is also back to have your taste buds dancing.
The three bars, will have drinks flowing with delicious rum, tequila, vodka and gin concoctions including  the rum and raspberry 'Knickerbocker Royale' to blue tequila 'Electric Boogaloo'. Beer and wine is of course also available.
We had a great time and will be back this summer to soak up the sun, so we'll see you there.
Address: Roof East, Floors 7 & 8, Stratford Multi Storey Car Park (Stratford Central), Great Eastern Way, London E15 1XE.
Website: http://www.roofeast.com
Facebook: Roof East
Twitter: @Roofeast
Instagram: #roofeast
Written by Tegan LeBon