The F45 Fitness playoffs are back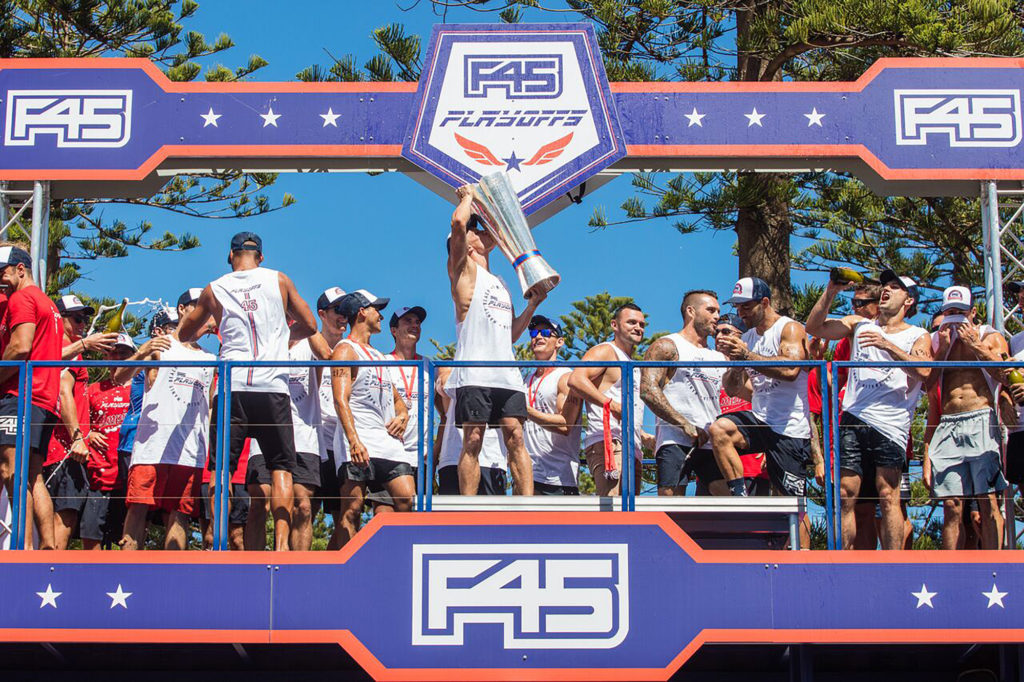 Buckle up — it's almost time for the second annual F45 Playoffs. Taking place at Richmond's Summer Social event on 1st June, the Playoffs are on a mission to crown the fittest people in the UK and offer one man and one woman the chance to win thousands in cash prizes. The ultimate in fitness testing, the F45 Playoffs consist of 10 extra challenging stations, which contestants will have 10 minutes to go through. Each station will feature a selection of carefully curated exercises, spanning full-body, strength, agility and cardiovascular tests. The game is to perform as many reps of each exercise as possible in 45 seconds, then rest and switch stations in 15 seconds, completing as many of the stations as possible before time runs out.
The Playoffs are free to enter for all Summer Social attendees (tickets start at £15), and were designed by F45, the Australian Group Fitness Training phenomenon that has gone global — with 35 studios currently in the UK. The larger event, Summer Social, is a multi-sport and music festival where teams and individuals compete in a full programme of tournaments, there will also be top DJs, artists, games and street food, in true festival fashion.
Website to register: www.f45playoffs.com
Address: Athletic Ground in Richmond, TW9 2SF
Written by Iris Goldsztajn