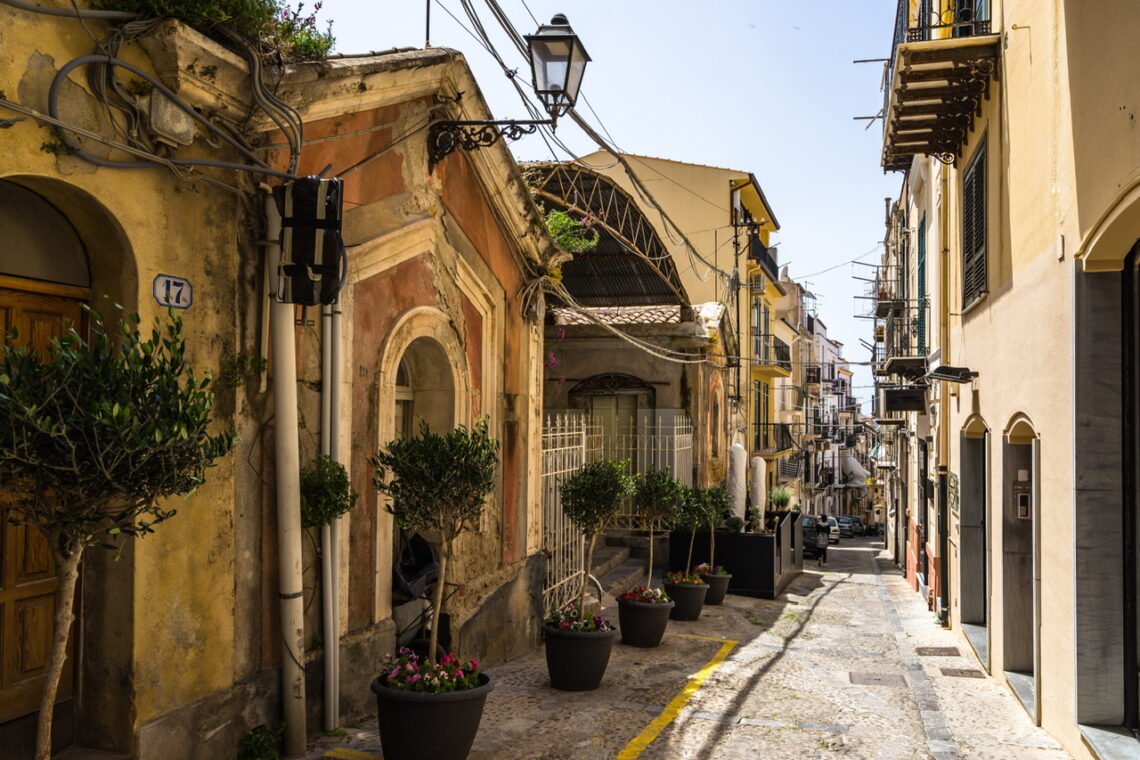 SEVENTRAVEL LAUNCHES CURATED ITINERARIES FOR SET-JETTERS KEEN TO EXPERIENCE THE MYSTICAL WORLDS OF INDIANA JONES
ADVENTURE IN STYLE, RETRACING THE STEPS OF INDI, IN ADVANCE OF THE LATEST AND FINAL MOVIE LAUNCH
Blockbuster film location sites have become 'must see' destinations for avid adventurers keen to explore in 2023. To accommodate the growing trend of set-jetting, SevenTravel (www.seventravel.co.uk), the positive-impact, luxury travel company, has compiled its own unique adventure trips for movie lovers to follow in the footsteps of Indiana Jones.
To celebrate the release of the fifth installment of the Indiana Jones franchise on June 30th 2023, SevenTravel has crafted bespoke itineraries spanning movie locations of each of the five iconic films. Movie buffs can travel in style, retracing the footsteps of the world's most iconic adventurer.
Indiana Jones Dial of Destiny | Swashbuckle across Sicily 
While plot details surrounding Indiana Jones and the "Dial of Destiny" have been limited, Harrison Ford and his team have used Sicily as a backdrop to parts of the film. A key filming destination is Cefalù, known for its web of medieval streets and the intricately decorated Byzantine mosaics lying withing its Norman cathedral – Cefalù is one of Sicily's hidden gems and a stop off on this unique trip.
The adventure starts off in the coastal town of Syracuse, which is famous for its architecture, before moving onto the renowned Valley of the Temples, the UNESCO World Heritage site, which displays some of the finest examples of Doric temples in the world.
Other trip highlights include:
Sampling traditional Italian dishes with a magnificent view over the Temple of Concordia, a 5th century BC masterpiece of Doric architecture. 

Exploring the magnificent cathedrals of Monreale and Palermo with an expert guide. These two cathedrals are the real jewels in the crown of Sicilian attractions with their intricate mosaics.   
The Culture & Classics of Sicily trip from SevenTravel is priced from £4,995 for 11 days (excluding flights).
Raiders of the Lost Art | Unravel mysteries in Egypt 
In 1981's "Raiders of the Lost Ark," all eyes are on Egypt, where the city of Tanis is buried by an ancient sandstorm and rediscovered by Nazis searching for the Ark of the Covenant. Today, travellers still hold a love affair with the destination: a country where ancient and modern combine, and where everyone's dream is to become Indiana Jones.
This adventure begins in Cairo where guests can spend their days sampling the local cuisine, wandering the medieval Citadel and the show-stopping Ottoman-style Alabaster Mosque, before taking in the beguiling scenery. 
From here, visitors will travel to Aswan to board the Amirat Dahabiya cruise and experience an unforgettable seven-night deluxe boat journey across the Nile, travelling back in time to a more gracious era of travel.
Other trip highlights include:
A visit to awaken the spiritual senses to the Temple of Abydos, the Old Egyptian Museum, to uncover the hieroglyphic carvings of some intriguing temples, and more.

Watching the sunset over the Pyramids whilst toasting to another incredible day at the bar at Marriott Menahouse.
The Exploring the Nile trip from SevenTravel is priced from £3,895 for 12 days (excluding flights).
Temple of Doom | Crusade in North India 
Next up is 1984's "Temple of Doom", where Indiana Jones searches for a sacred Sankara stone at the bequest of locals from a northern Indian village, leading him to get embroiled in a battle against the Thuggee cult that practices in the temple hidden beneath Pankot Palace. While dark arts don't feature on this itinerary, this trip really offers the most intoxicating, un-spoilt and strikingly beautiful parts of Northern India, not to mention breathtaking vistas from this blockbuster movie.
The twelve-day tailor-made journey will take guests off the beaten path to thrill and enlighten in the various religions of India, coupled with echoes of the Raj with a visit to the colonial town of Shimla.
No visit to India is complete without a visit to Delhi and SevenTravel includes three nights to allow time to explore this magnificent city. A rickshaw tour will give guests a local's glimpse of its historic havelis, temples, palaces, shrines and atmospheric bazaars, before concluding at Raj Ghat.
Other trip highlights include:
A visit to the 'Holy Pool of Nectar', Amritsar – the spiritual capital of Sikhs.

An up-close visit to the memorial to the great Mahatma Gandhi – a precursor for a tour the following day that takes in where Gandhi once lived, a museum dedicated to him and meetings with locals who will tell you more about his life.

A journey to the charming cobbled village of Pragpur in the picturesque Kangra Valley
The Mystical Northern India trip from SevenTravel is priced from £2,595 for 15 days (excluding flights).
Kingdom of the Crystal Skull | See temples and kingdoms in Peru 
Vine-wrapped Latin American ruins are hard to resist, even for filmmakers, as the Peruvian Amazon plays a large part in Indiana Jones and the "Kingdom of the Crystal Skull". Fans will no doubt remember the sequel's most memorable moment set here: Indiana running away from a giant stone ball in a booby-trapped temple. Fit for a modern Inca King, this itinerary offers beautiful hotels, spectacular scenery, jungle ruins… and the chance to uncover the Sacred Valley treasures that Indiana Jones would be proud of.
Other trip highlights include:
Traversing through

bohemian neighbourhoods, colonial architecture and eclectic cuisine of Peru's capital, Lima and wander to UNESCO-listed Old Town and take a bite out of its

gastronomy

scene.

A visit to Arequipa follows for its whitewashed baroque architecture and spluttering volcanoes, then on to the Belmond Andean Explorer train to witness dawn break over Lake Titicaca.

A four-night cruise that journeys along the Amazon River and provides seemingly limitless opportunities to spot wildlife like iguanas, macaws, sloths and monkeys.

A visit to the Amazon Rescue Center in Lima where injured manatees and dolphins are nursed and rehabilitated back to full strength.
The Sacred Incas and wild Amazon of Peru trip from SevenTravel is priced from £8,795pp for 18days (excluding flights).
Angelee Rathor, Founder of SevenTravel, says: "There is no more iconic an adventurer than Indiana Jones. As we eagerly anticipate the launch of the latest and final installment, we wanted to tap into the trend of set-jetting and offer our clients some trips with a difference. Visitors can really immerse themselves in the locations. All our itineraries are created for the modern traveller in mind, set to deliver maximum wow factor with minimal impact on the environment."
SevenTravel offers access to 100 percent custom, high-end experiences that are sure to secure bragging rights. The brand's expert team of travel designers works closely with each client to create luxurious itineraries, with a personal approach to ensure a unique trip every time. 
Each member of the SevenTravel team's unparalleled knowledge of each destination takes clients beyond the pages of guidebooks to discover the essence of every country. Encouraging clients to linger longer and connect deeper to the location's surroundings, travellers can authentically immerse themselves and get under the skin of that place – taking treasured memories and a fresh perspective home.
The team take care of all the details, from planning to paperwork, to ensure clients spend less time trawling the internet and more time experiencing their holiday. ABTA and ATOL accredited, SevenTravel also offers round the clock support and care, 24 hours a day, seven days a week.
Main website: www.seventravel.co.uk
Telephone: +44 (0)20 7659 4433
Social Links
Instagram: @weareseventravel