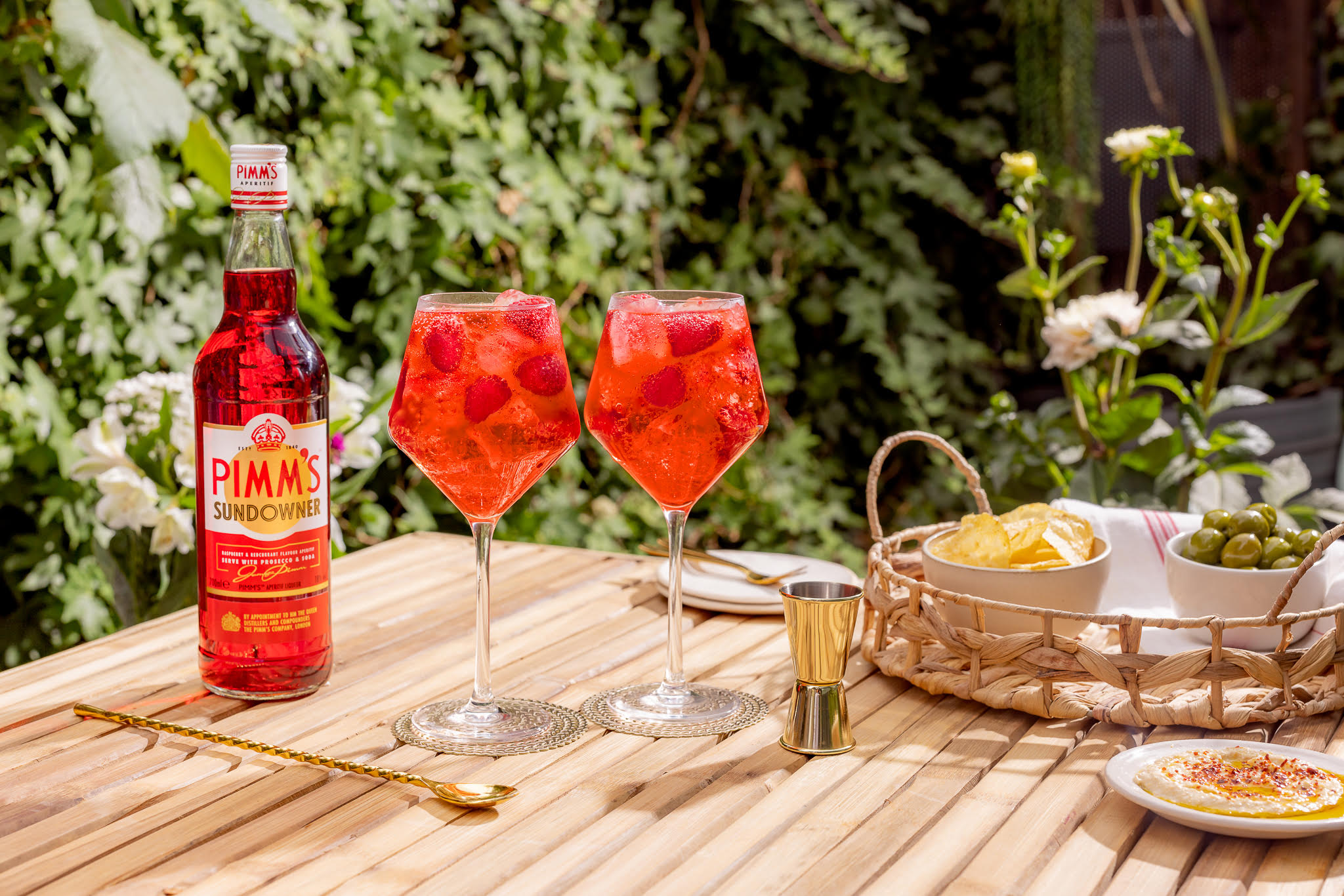 Summer with PIMM'S Sundowner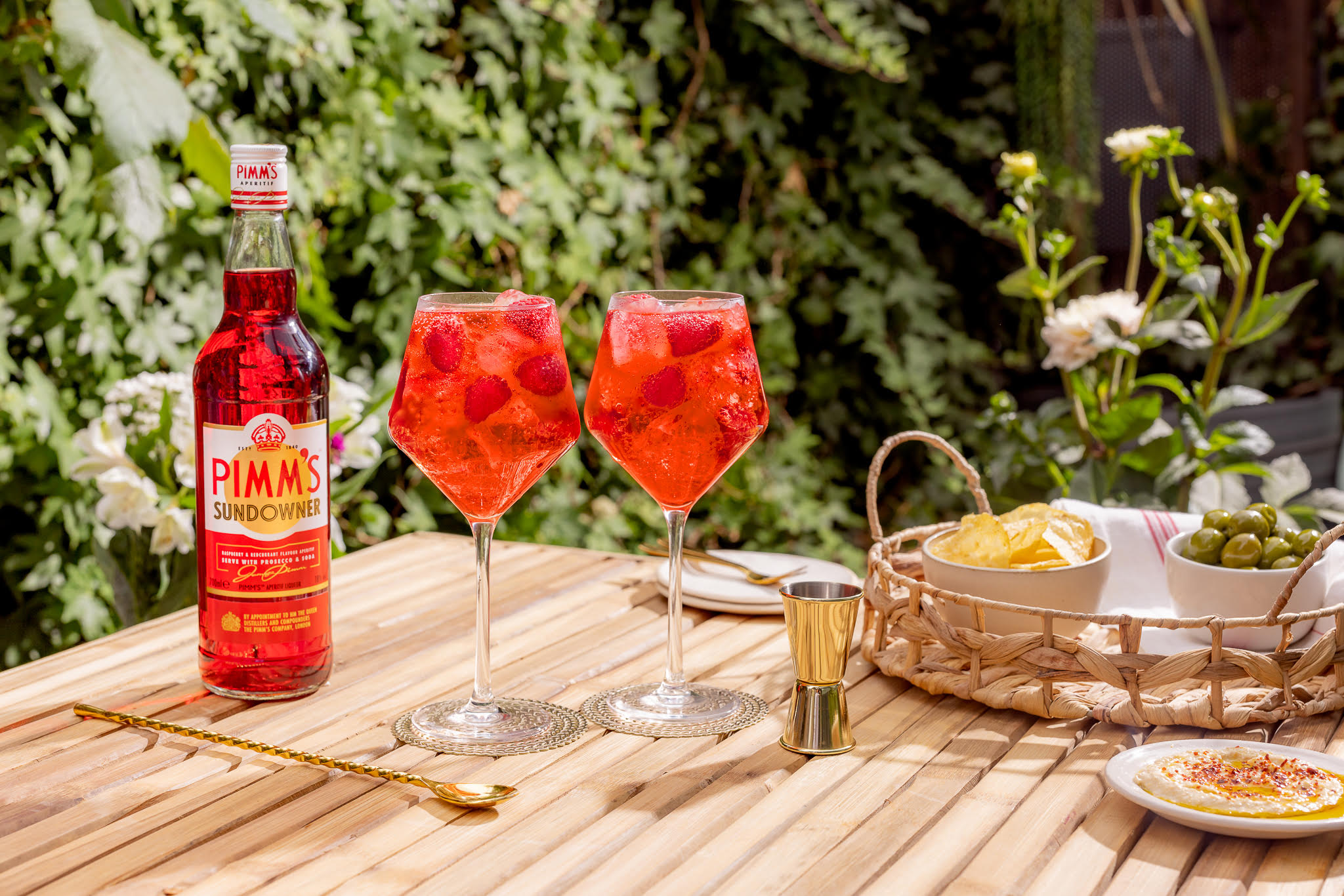 You've snagged a perfect table after work at a rooftop bar, managed to get all your besties together and the sun is just starting to set… This is a moment worth capturing! And to set it all off, raise a glass of delicious tasting and vibrant PIMM'S Sundowner Spritz: the ultimate way to bring a sense of occasion to your early evening aperitivo this summer (oh, and did we mention it looks great on the 'gram?).
Come rain or shine, PIMM'S Sundowner will bring the sparkle to your evening with its vivid colour and subtly sweet flavour, combining the flavours of juicy ripe raspberries and tart redcurrant flavours to create a gorgeous red liqueur; made for that after work drink or evening spent with friends. Best enjoyed as a PIMM'S Sundowner Spritz, simply fill a wine glass with ice and combine 50ml each of PIMM'S Sundowner, soda and prosecco, then garnish with fresh raspberries for an easy way to elevate your evenings (1.5 units). Gather your friends to soak up the last of the summer rays wherever you are.
PIMM'S Sundowner is available from Sainsbury's, Morrisons, Amazon alongside other key grocery retailers and is available to try at nationwide bars: such as Greene King, Young's and Fuller's pubs., RRP: £16 for a 70cl bottle. There's also the chance to grab a free PIMM's Sundowner Spritz via DUSK app at participating bars and pubs across the UK until October.
#PimmsSundowner