The Florence Sunday Roast Review, Herne Hill
There's nothing quite like a lazy Sunday exploring a new and lesser frequented area of London. Whilst many Londoners have an aversion to travelling south of the river, it's rarely a disappointing trip. With many areas and neighbourhoods to discover and explore, it's the perfect Sunday pastime.
Herne Hill is very up and coming, or so I overhear in the pub in Balham. And it's true, I definitely know of more and more people leaving the expensive neighbourhoods of Clapham, Balham and Brixton and heading to the more village-esque location.
That's how Herne Hill feels, like a village or a small town. On Sundays, there is a fantastic market, serving up fresh produce and gifts. Alongside this, the high street is small and quaint, and boasts some seriously good independent shops. In all honesty, I pretty much finished my Christmas shopping in one afternoon and had a selection of really unique gifts.
Once my retail therapy was over, and I'd visited the world's cutest bookshop (you should visit Herne Hill just for this reason), it was time to refuel with a Great British roast. I headed over to The Florence.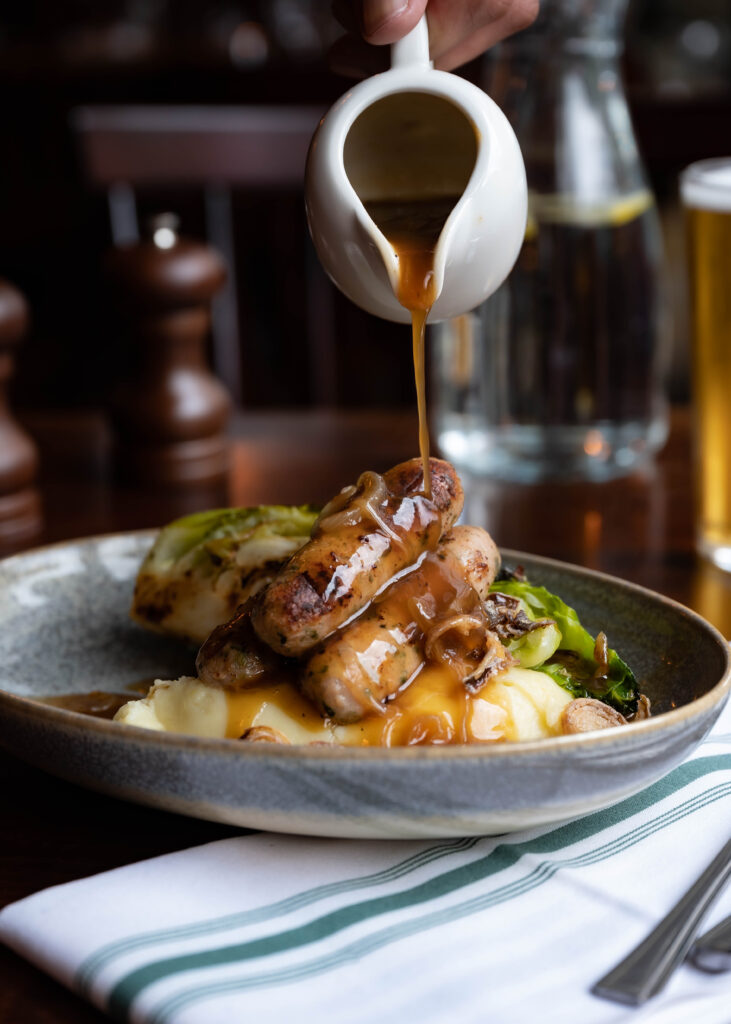 A wonderfully rustic and large venue, the place was absolutely packed, as you would expect for a Sunday. We were taken through to a smaller and quieter conservatory style dining room which was elegant and calm.
On the menu are the more classic style dishes such as Soup of the Day, Chicken Liver Pate and Laverstock Buffalo Mozzarella. Instead, we opted for the slightly more premium Seared Scallop with toasted fregola, broad beans and salsa verde which was a really nice twist on a scallop dish. Punchy and fresh.
Main options spanned Roasted Chicken with sage and onion stuffing, pigs in blankets and bread sauce; Roast Beef with horseradish cream; Roast Porchetta with cider apple sauce and a Vegan Wellington. Naturally we went with the chicken roast as we can never seem to avoid anything that includes a pig in a blanket at this time of year! The chicken was tender and the sides generous and varied. Star of the show was the gravy which was thick and rich and reminded me of the gravy grandma used to make.
For non-roast lovers, there is a small range of other mains including a Charred Broccoli Caesar Salad, Cider-battered Fish and Chips and Nori Battered Tofu and Chips – the latter of which I heard rave reviews about from a nearby table.
Drinks include cocktails, wines, beers, spirits and softs. Pudding lovers can feast on a Dark Chocolate Mousse with honeycomb and coffee salt; Lemon Meringue Cheesecake with raspberry sorbet, or a classic rich Sticky Toffee Pudding with butterscotch, maple pecans and clotted cream ice cream – perfect for these darkening days and chilly nights.
To find out more visit > www.florencehernehill.com