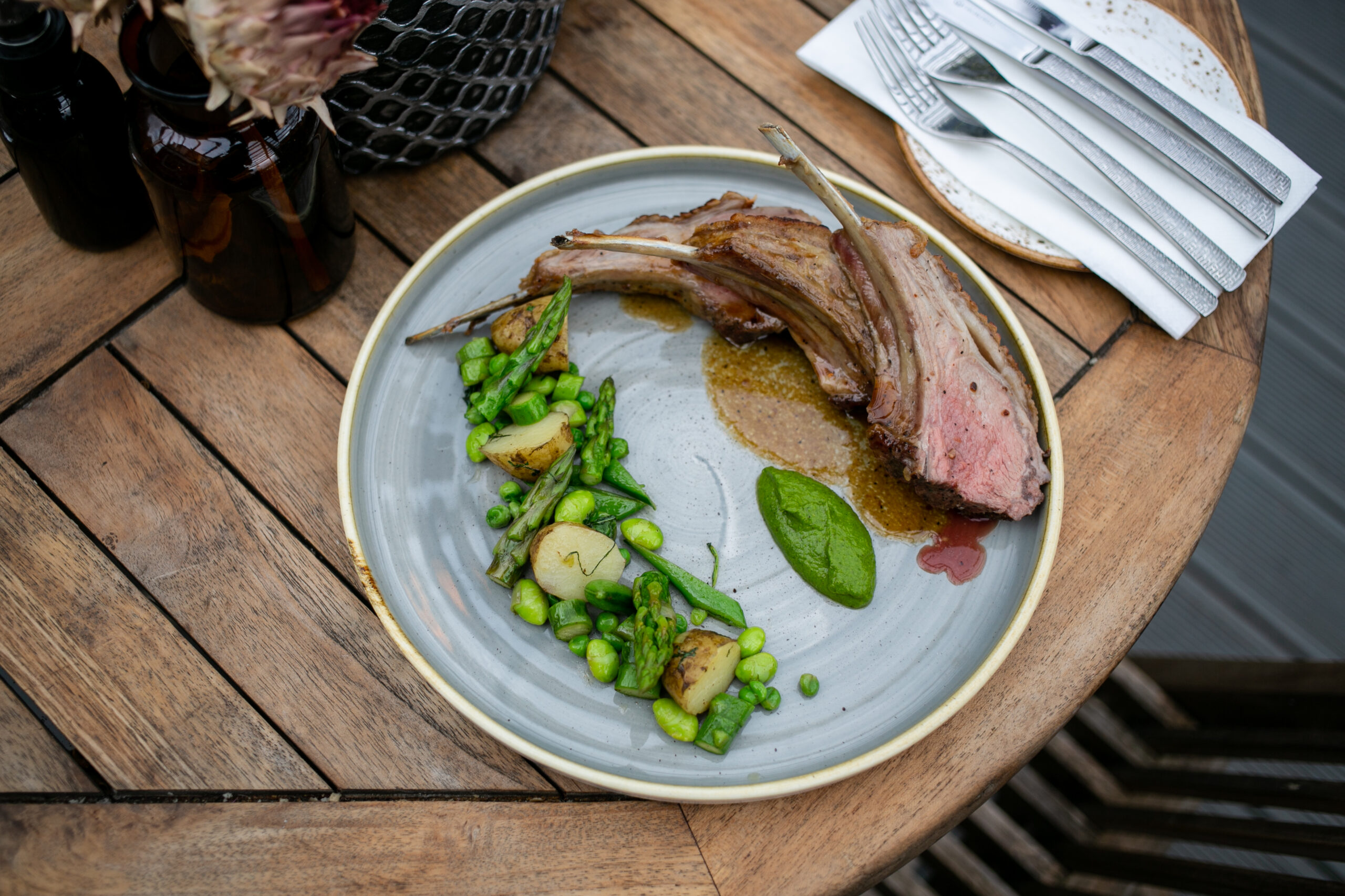 The Sussex Pass is situated in the White Hart Pub in Wadhurst Village. Only an hour's drive from London, we passed through the picturesque landscape that informs the sumptuous menu. The à la carte menus are constantly changing to reflect local offerings, truly centering and uplifting the communities and flavours of Sussex and Kent.
We started with the chicken and smoked pancetta terrine with piccalilli, curried lamb quails scotch egg with date chutney, and tuna tartare with wasabi, mango, and ponzu. We were immediately taken with the impeccable presentation, and with the specially paired wines that accompany each plate.
For our mains, we chose the lemon sole with samphire and lemon butter, roast turkey with duck potatoes and Yorkshire pudding with proper gravy and bread sauce, and monkfish tail, butter bean, chorizo and chicken cassoulet with chicken skin. Every element was perfectly prepared, and it was the type of meal where you couldn't help but reach across and try everyone else's food. Knowing it was all locally sourced and grown only made it taste better.
We couldn't resist the dessert menu, and had lemon posset with strawberries, chocolate fondant with black currant sorbet, and petit fours with pistachio biscotti. After the meal, we wandered around the charming surroundings of Wadhurst village.
Particular standouts to me were the blackcurrant sorbet and the tuna tartare and accompanying Gasper Goriska Brda Pinot Grigio. I would recommend the paired wine menu to anyone, as it gave the opportunity to sample wines you may not necessarily choose, and we were delighted by each one we tried.
Ultimately, the Sussex Pass offers a fantastic meal, and is a must for anyone in South East England. It would be the perfect cap to a day spent in the country, or for a lengthy Sunday lunch like I enjoyed. The celebration of local cuisine and communities is refreshing, and important now more than ever.
Instagram: @sussex_pass Facebook: @sussexpass
Wednesday – Saturday: lunch: 12pm-2.30pm, dinner: 5.30pm -8.30pm, Sunday 10am-4pm
SUSSEX PASS
At The White Hart
High St, Wadhurst TN5 6AP
01892 782850
Written by Tamsin Hare