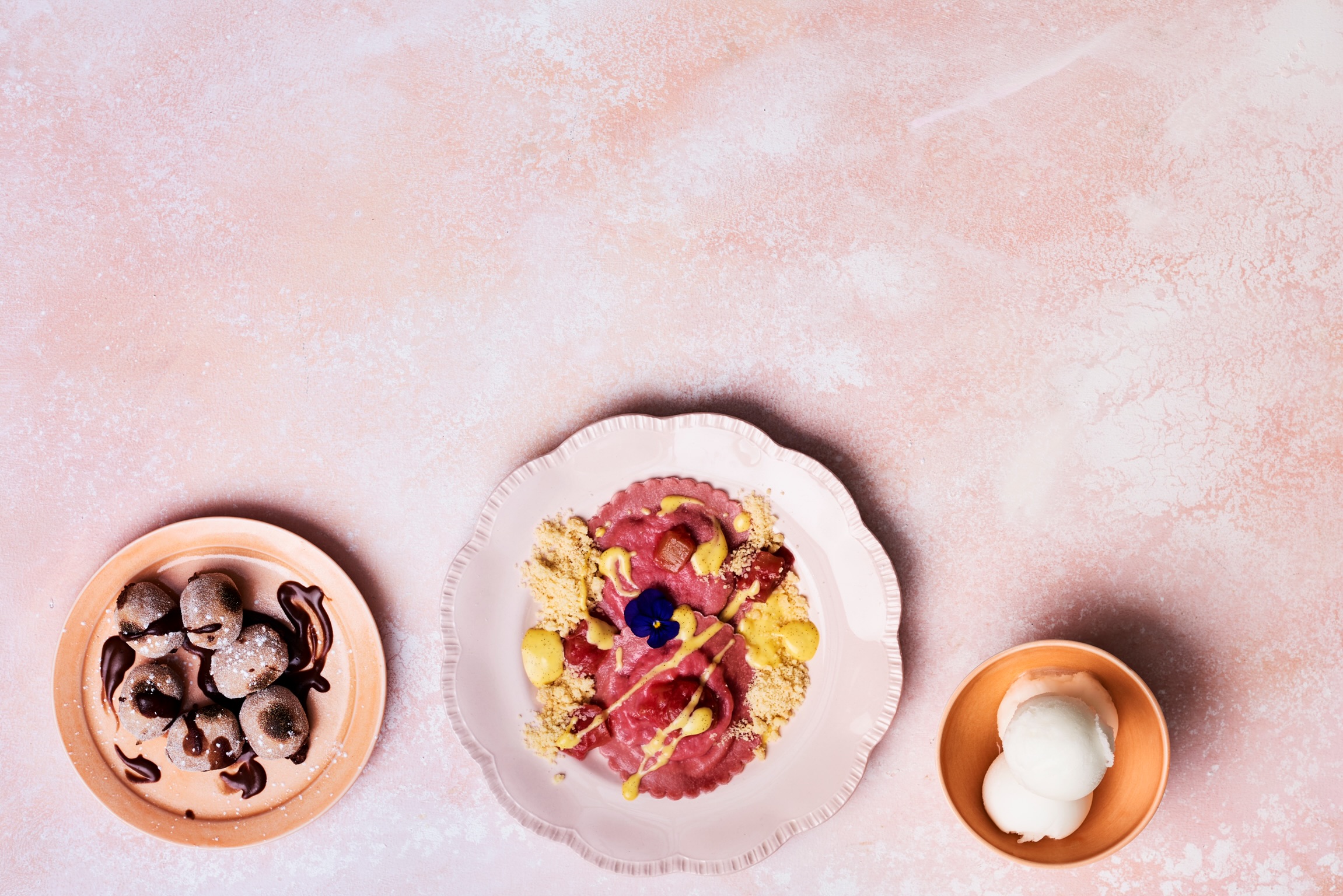 Ask Italian Dessert Menu Review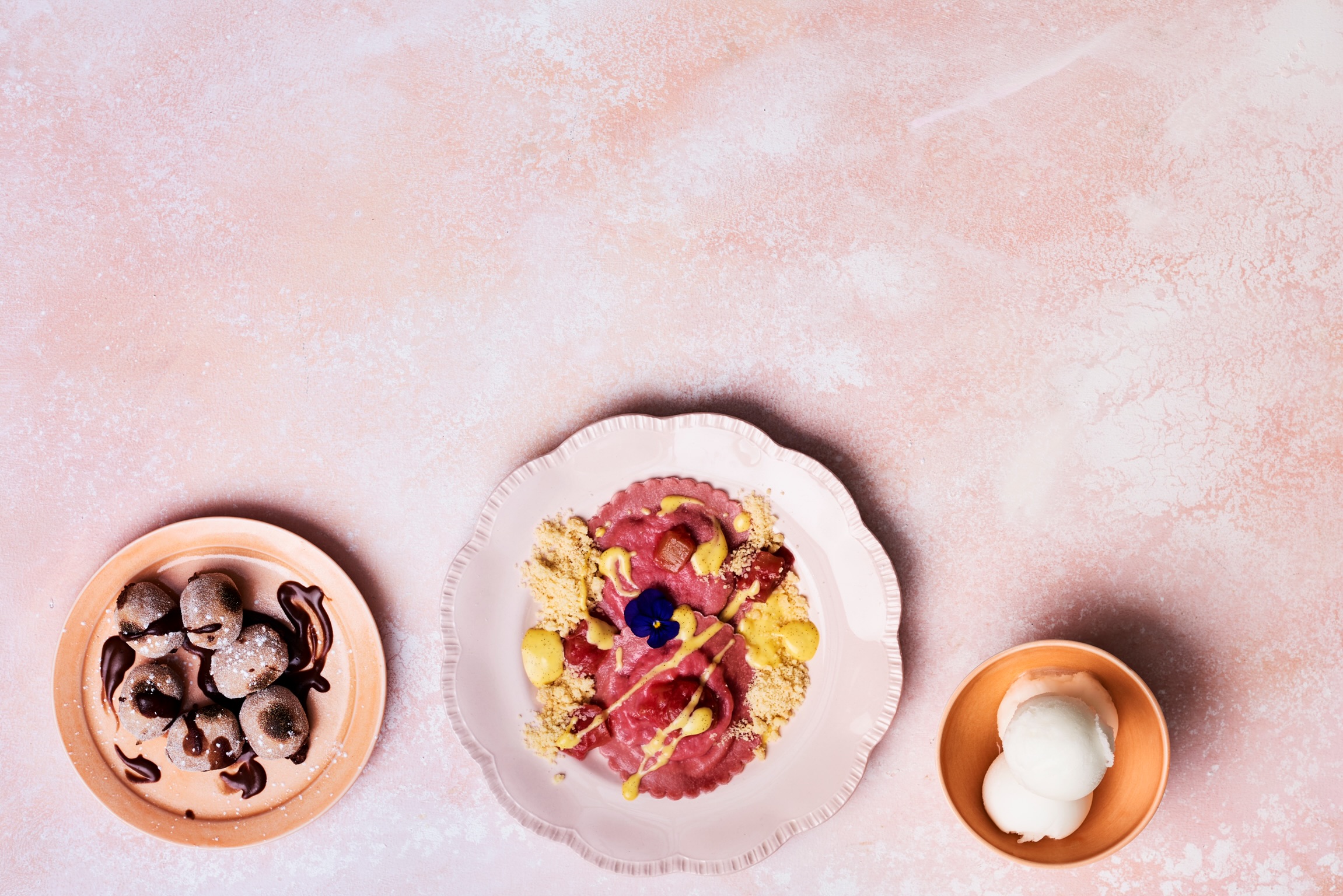 Calling all dessert lovers!
If you, like me, love all things sweet then you will love the new 3 course dessert menu at ASK Italian. Using inspiration from the traditional Italian ingredients, such as pasta and gnocchi, they have created a delicious meal in the form of dessert.
The starter is baked Chocolate Gnocchi which is filled with Nutella and served with chocolate dipping sauce…As youtake your first bite, the burst of Nutella melting all through your mouth, gives you a moment of pure pleasure which definitely leaves you wanting more. Every bite had the exact same reaction, it did indeed leave me feeling very satisfied. A moment of pure dessert bliss I will not forget in a hurry. To be completely honest this is my favourite dessert on their menu.
As the main course, Rhubarb and Custard Ravioli, which features pink filled pasta – which is quite something when you see it, filled with a sweet and sour rhubarb filling with a vanilla custard topped with crumble. This meal turned out to be my husbands favourite of the evening.
Then comes dessert, Prosecco Sorbet, truly traditional and unique. I couldn't quite put my finger on the flavour, yes it tasted like prosecco, but there felt like something else was trying to shine through. Not quite sure if I was really feeling it. It had mixed reviews from everyone around us. Some polished it off in a heartbeat, others were not so keen, but if you don't like prosecco, then maybe it's not for you.
This menu is available nationwide from the 24th of September.It can be ordered as a 3-course meal for £12.95, or if that sounds like a little too much dessert for you, they will also be offered individually. This is offered for a limited time only, so make sure you get down a try it out before the 24th October.
Website: www.ASKItalian.co.uk
Facebook: /askitalian
Instagram: @askitalian
Written by Bec Brodie