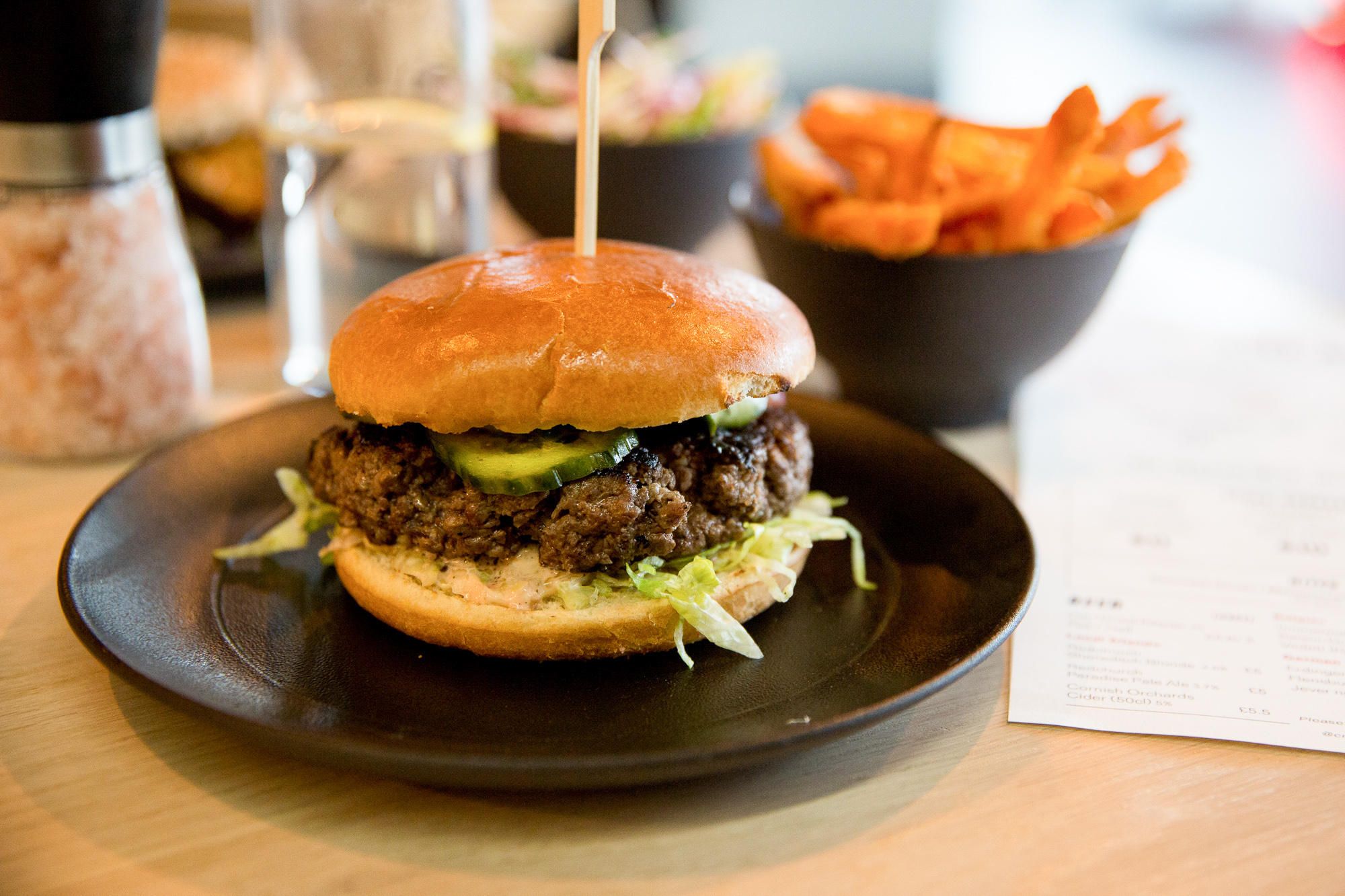 Finding a good burger joint can be fairly easy because of the big selection of chains and independents we have on offer in London. Once you have found your favourite, you tend to be loyal and stick to it and rightfully so! I have my favourite, but from time to time, I do like to check out the competition. So last week I found myself at Cut + Grind, based in Kings Cross, who claim to be obsessed with burger perfection, so naturally I had high expectations when I arrived.
Cut + Grind use prime beef cuts blended and ground in-house, along with their home made ketchup and pickles. They offer a juicy option, for the real meat lovers who enjoy a dirty burger. The juicy option offers a deep beef flavour, using well-marinated cuts.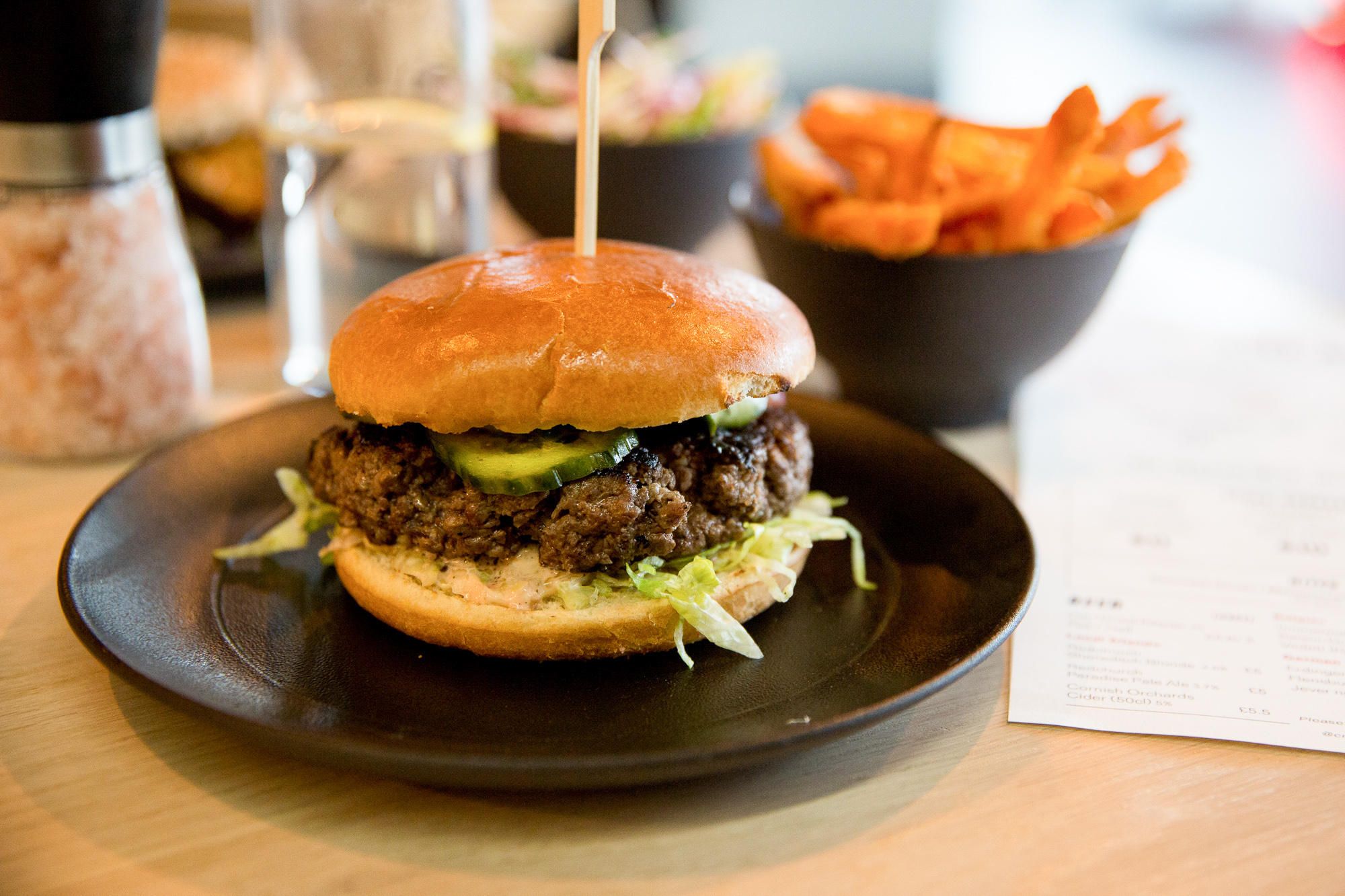 If you prefer a healthier burger, then you can opt for the skinny option, where they use leaner cuts, with a lighter taste. I lean more to the dirty burger trend, so for me the juicy burger was a no brainer. The juicy burger which came with a brioche bun, was everything they promised and more. The burger was rich, juicy and succulent and I must say I may have just just found my new favourite burger joint.
Although they offer the juiciest burgers around, they also have a vegan option too. My guest opted for the vegan burger, which contained a miso glazed aubergine, sesame slaw, sweet pickles and spiced ketchup. Now intrigued with this combination I had to taste the vegan burger. The miso glazed aubergine what nothing liked I have ever tasted before, bursting with flavour and very very juicy. It was so good, I was actually tempted to get a vegan burger to take away. Vegan food is no longer blah, and I'm loving the fact that restaurants are getting these vegan dishes right.
Cut + Grind also offers a chicken burger, so they will cater for all your burger-loving friends. They have a good selection of sides on offer as well, including truffle parmesan fries, which was one of our favourites. If you still have space for dessert, you can chow down one one of their yummy desserts, which include: a sticky toffee pudding, spiced apple compote crumble, a brownie or a lemon meringue.
For those who take their burgers seriously, this place is for you. If you fall in love with their burgers like me, you will be happy to know they offer burger masterclasses every two weeks. So Yes, you can be a burger master-chef in no time.
Website: www.cutandgrindburgers.com
Address:
Cut + Grind Burgers
The Urbanest Building
25-27 Canal Reach
Camden
N1C 4DD
Written by Nyla S.