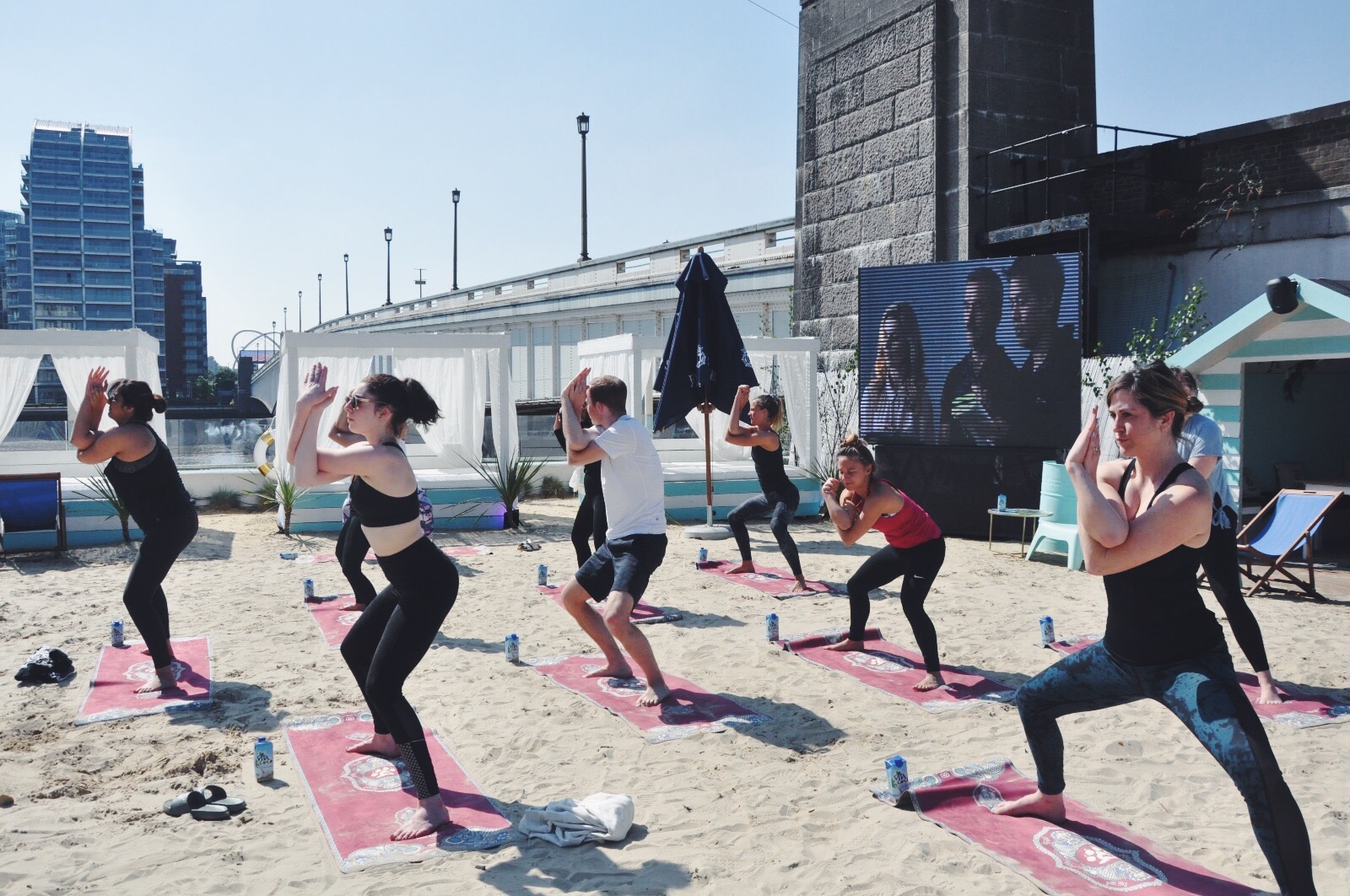 Get stretchy with pop-up yoga at the beach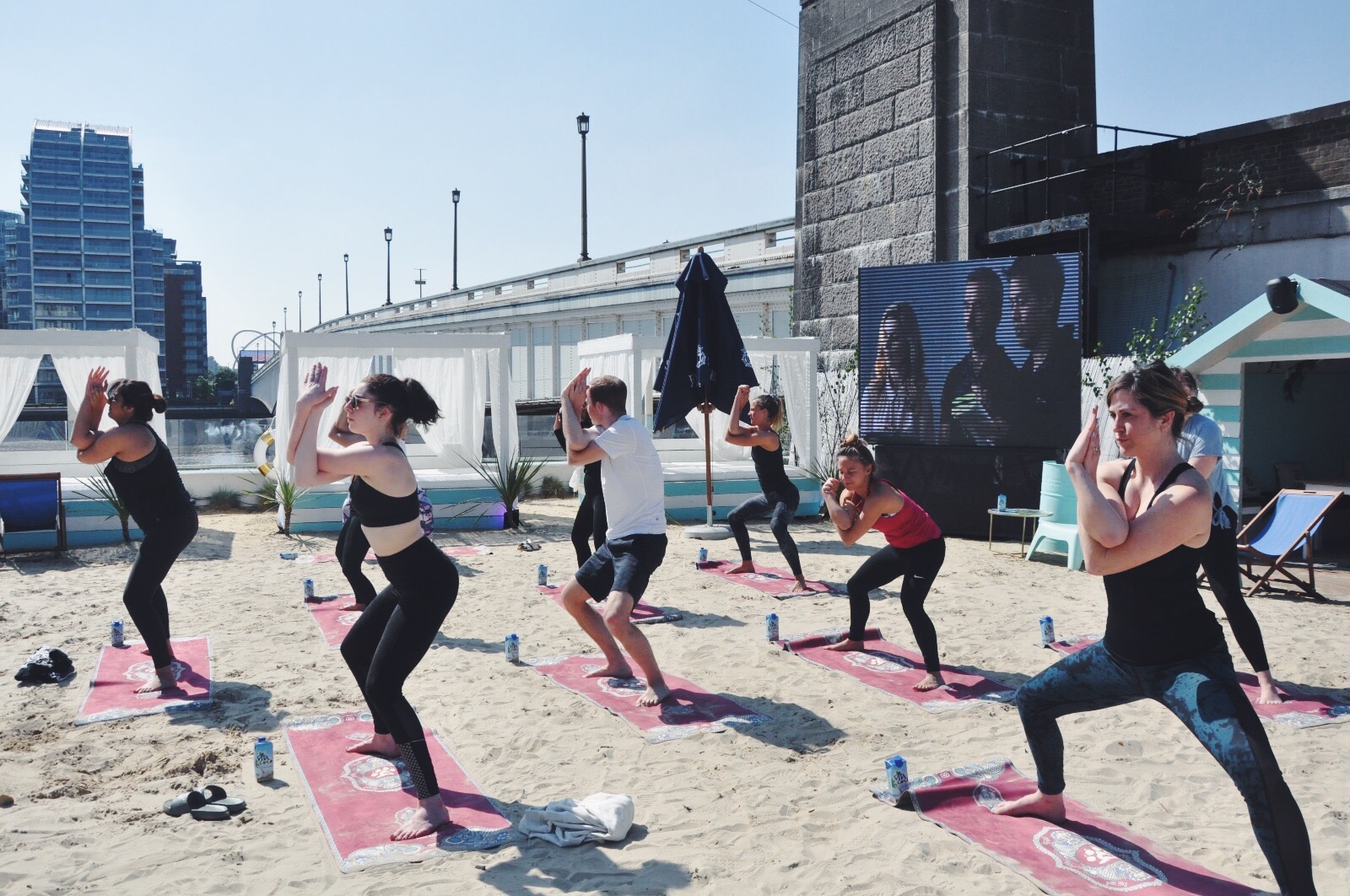 In person yoga classes and sandy holidays are both activities which feel like a very distant memory now. Well you don't have to go abroad to hit the beach or wait until later in the month to attend an actual yoga class, Pop Up at the Beach has returned for its third year at Neverland London in Fulham, offering the same great (socially distanced) beach yoga.
Starting this weekend, the Pop Up team will be running 75-minute beach yoga flow classes every weekend from 10.30am-11.45am. This class is set to lift your spirits and inject a bit of much needed fun into your day, led by experienced Yogi, Cassie, founder of Pop Up Yoga Club, and other guest teachers who will be guiding you through your flow. From Vinyasa to Yin, and Power to Acro, there will be a totally new experience every single week. The classes are all levels so accessible to everyone. Whether its your first time on the mat or you are a die-hard hand stander, you'll be sure to enjoy this unique yoga experience.
Mats will be spaced out, offering lots of space between yogi's. Spaces are priced at £20 which includes entry to Neverland London, and a vegan treat to enjoy at the end of the class.
Website: www.popupyogaclub.com/beachyoga
Address: 364 Wandsworth Bridge Rd, Fulham, London SW6 2TY
Time: 10.30am-11.45am every Saturday
Book online or email popupyogaclub@gmail.com
Written by Jordan Crowley