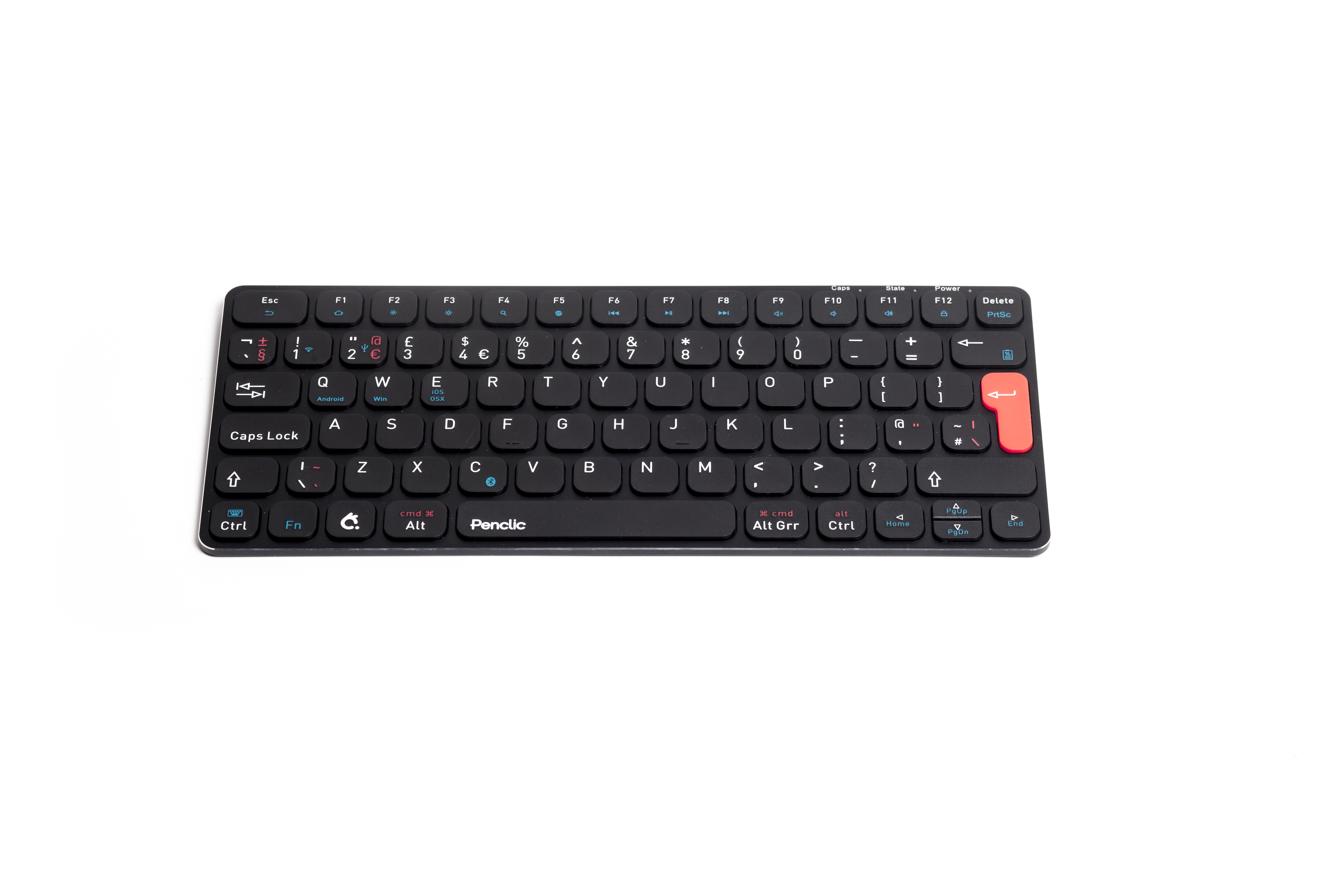 Say goodbye to RSI with the innovative KB3 keyboard from Penclic.
The latest addition to the Penclic collection, the KB3, is the perfect accessory for your work space. Offering a keyboard that provides serious functionality alongside a sleek and stylish design. With a casing made from metal and small yet precise keys, the KB3 really is a pleasure to type on. It is perfect for the office or for having a suitable keyboard for your tablet. I used mine with my Ipad mini and was amazed at how easy it was to use.
Alongside looking great, this Penclic keyboard also places you in a better working position at your desk, helping to prevent the development of RSI. The compact position means you can place your hands in a more comfortable position, while the quite touch keys minimise noise when typing and requires little typing effort. If you love ease of use and want a multifunctional keyboard then this is defo for you!
Compatible with Windows, ios and Andriod, this sleek ergonomic keyboard connects via Bluetooth effortlessly, to eliminate messy wires from your desk. You can also switch to a corded connection, if that's what you prefer. It was the easiest gadget I have ever connected to my Ipad, normally adding Bluetooth accessories is a pain, but as soon as I turned the keyboard on and my Ipad on the two devices instantly connected, like two start struck lovers.
If you are looking for a stylish easy to use keyboard for your device then I would say look no further. It is slightly larger than normal Bluetooth keyboards, but to be honest I prefer it bigger. My hands do not have to be in awkward position and I can type with ease.
The KB3 Mini Keyboard retails at £79.99 and is available online from Penclic.