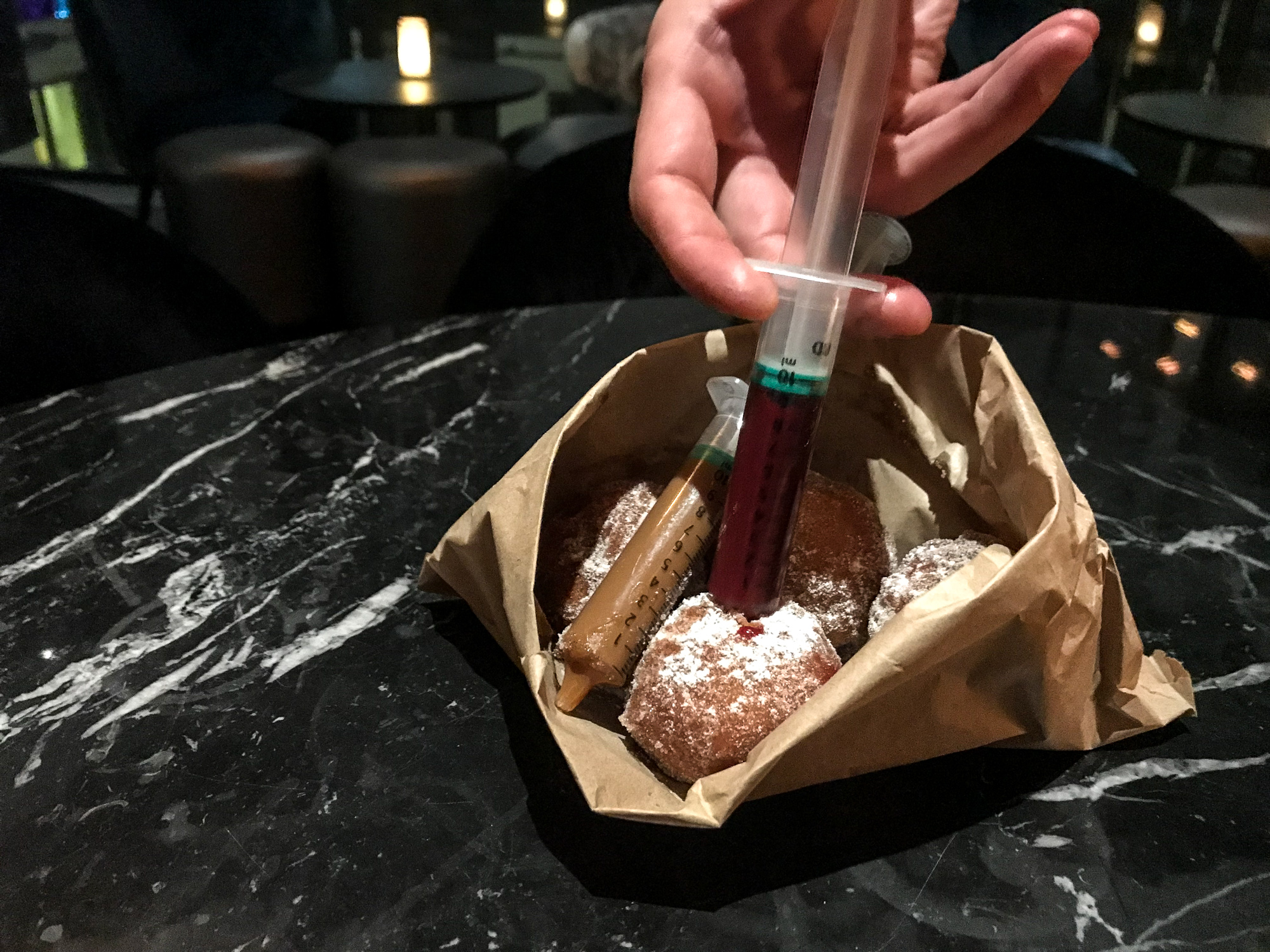 Savage Garden is a sexy and stylish sky-high bar in the city. This all-day bar and cocktail lounge, is located atop the DoubleTree by Hilton Hotel London – Tower of London. You will be amazed by the ever so gorgeous 360-degree view, where you get to see the The Gherkin, The Shard, Tower of London, and St. Paul's Cathedral.
When you arrive you are greeted with rich red velvet chairs and wooden tables, the lighting is low and moody, setting a sexy vibe. We went on up to try out the cocktails and taste the scrumptious food.
For starters we had the beef sliders, three mini burgers with homemade slaw in a sesame seed mini bun. The burgers were juicy with a nice tang to the slaw. A nice start to the meal.
For the main I stuck with the burger theme and opted for the Honey miso aubergine burger. It was a generous sized burger, full of flavour and was consumed far to quickly… a sign of a good dish. A great dish for vegetarians and for people like me who like to cut down on meat consumption.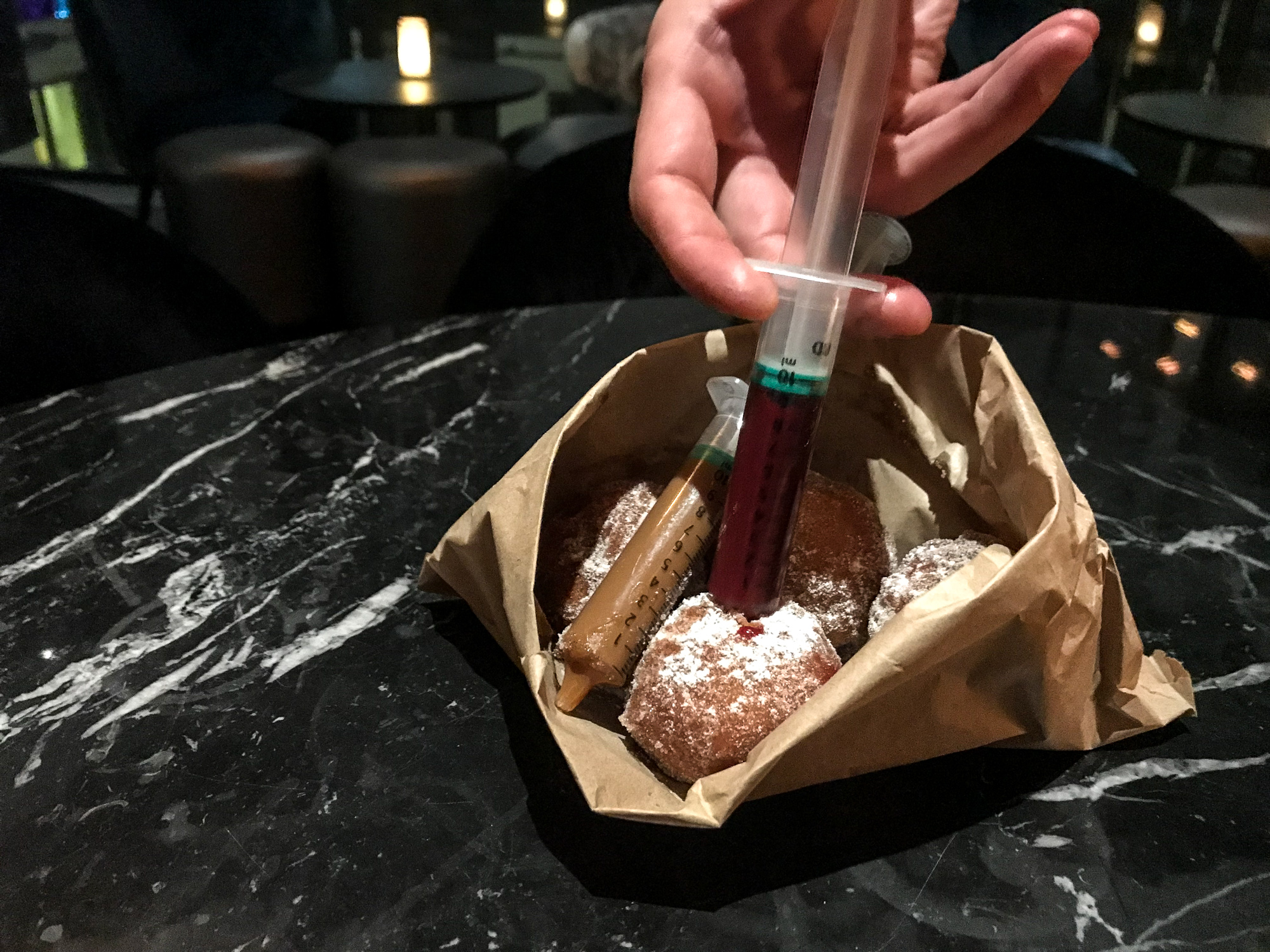 Looking at the dessert menu, my eyes stopped at the delectable and injectable doughnuts.
Injectable… now this sounded intriguing, so we got one portion to share. Four doughnuts with two injections, one with jam and the other with dulce de leche, the name translates to "sweet from milk" which is heated sweeten milk and is big in Argentina, that's where I first tasted it 5 years ago. So it was a nice surprise to see it on the menu. We enjoyed injecting both needles in the doughnuts, a nice sweet injection of surgery heaven. Needless to say it was the perfect end to our meal.
Savage Garden is a great bar for drinks with a date or to celebrate a special occasion with friends. You won't be disappointed, Savage Garden is a real hidden gem!
Website: www.savagegarden.co.uk
Address: Savage Garden, 12th Floor, Doubletree by Hilton Hotel London, Tower of London, 7 Pepys street, London, EC3N 4AF
Written by Nyla S.