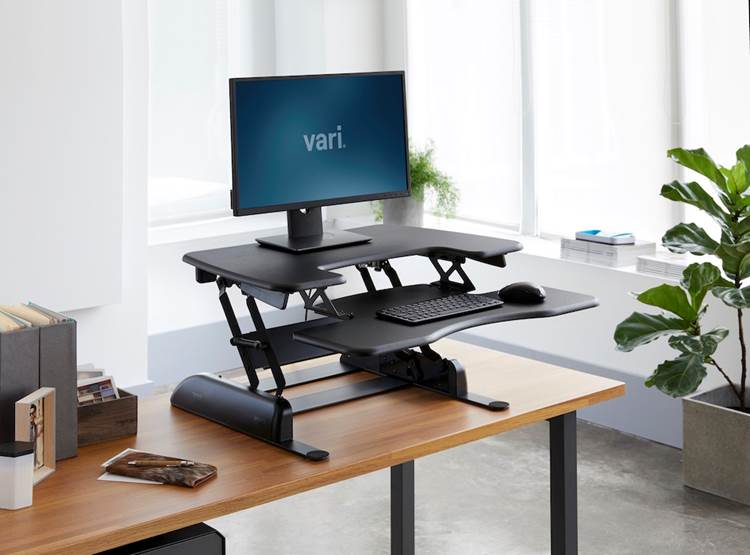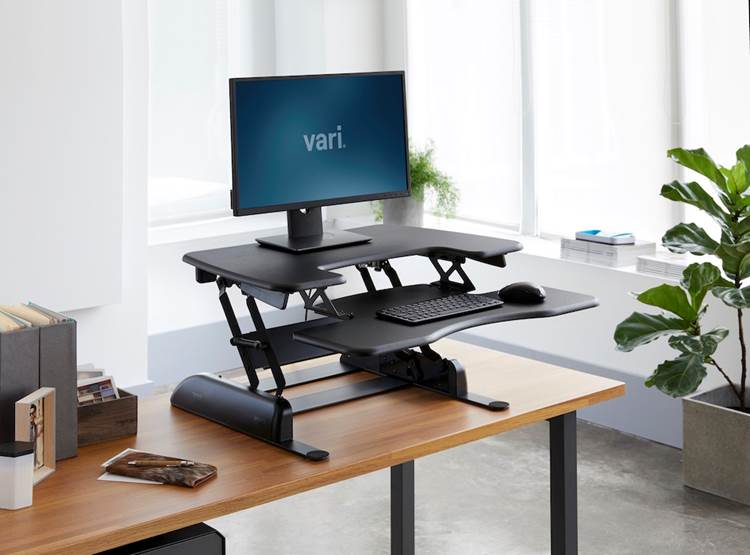 Due to the current situation, our working environments and arrangements have been drastically altered. As a key worker, I am fortunate enough to still be able to work full time and even luckier to be able to work from home. My heart goes out to those who aren't in the same situation.
I'm not going to spend ages complaining about the problems working from home bring because a. That would be in poor taste and b. It wouldn't be productive and this article is supposed to be all about how you can improve your productivity levels and make your home office more suitable.
Vari desk were kind enough to send over some of their top tips as well as providing me with Vari Desk Laptop 30 to review. This has definitely made me the envy of my other colleagues who are also working from home.
When Varidesk got in contact with me to see if OnIn.London wanted to do a review, it was a no brainier. I have used the larger Varidesk at work previously and I was starting to get back pain and migraines from being  hunched over my makeup table which I was having to repurpose as a work desk. Since using it, my productivity has certainly increased and I do find myself doing more exercises whilst typing away (which you can find on YouTube). 
. The Laptop 30 is available to buy online for £150.00 from Vari.
If you need a bigger desk, the Pro Plus 30 sits comfortably on top of your existing desk straight out the box. Featuring a heavy weighted base for trusted stability at any of the 11 different height settings available, the VariDesk rowing lift and spring-assisted lift takes the weight so you don't have to. It's two-tier design provides limitless ways of working so you can separate your monitor from the second tier, ideal for all your computer accessories, such as tablet, keyboard and mouse. The VariDesk Pro Plus 30 is available to buy online for £275.00 from Vari.
Vari Desk have also provided some top tips to get the most out of your Work From Home Day
Create A Dedicated Work Space;
Avoid the temptation to grab your laptop and crawl back under the covers because it can adversely affect your ability to sleep. So ensure you have a dedicated work space clear of any personal clutter that could prove a distraction.
Work Hours & Expectations;
Choose specific work hours that you'll stick to, ensuring family, friends, and co-workers are all aware of the time most convenient to you for either work commitments or family engagements. Setting limits will also help you be more focused as you know exactly what to work towards. Remember to take breaks as you would at an office, but don't spend extended periods of time doing housework or giving in to distractions.
Get Dressed;
Working in your pyjamas isn't ideal for productivity levels. But while there is no need to don your office attire changing out of what you woke up in will help fight lethargy.
Give Yourself Light;
Home work spaces that are too dim can cause eye strain, while too much artificial light can cause sleepiness. If possible we recommend at least two points of light (ideally one of these points should be natural light). As studies suggesting working in natural light ensures a happier and more productive commitment.
Stay Organized;
To fully enjoying after work hours stay organised because leaving your office area messy creates an unwelcome reminder of what needs to get done. Use trays in drawers or file things away in cabinets to put papers and unfinished business out of sight. That way, you won't be as likely to think about it when you're trying to relax.