Hush, a hidden gem just a few short steps from from Bond Street has gone all out to welcome Spring to London. Walking through the outside dining area, surrounded by a gorgeous floral blooms was an Instagrammer's delight. Inside the restaurant is just as beautiful with it's winding staircase, dining areas and bars. Staff were friendly, especially the bar staff on the second floor who were all too happy to talk us through their extensive Gin collection.
The London In Blossom menu has been designed for spring and is simply wonderful. We couldn't resist trying both starters and both soon disappeared from our plates. The Courgette Flower Tempura with red pepper and almond romesco was the winner over the Summer Garden Salad. Both dishes though were light, full of flavour and looked absolutely stunning.

The only main on the London In Blossom menu is the Cacio Pepe Tortellini with spring vegetables and edible flowers, (£21). This dish was rich and quite creamy so for those that aren't big Tortellini lovers, the main menu has more variety to choose from. I myself went for the Scallop and Pork Belly Surf & Turf with creamed polenta, 22 pickled red onion and micro leaves. Both dishes were absolutely divine and the portion sizes allowed us to fit in the delightful dessert option.
The Turkish Delight Sundae (raspberry sorbet, vanilla ice cream, chopped Turkish delight, pistachio dust and chocolate sauce, £7) was spring in a dessert. The tangy flavour of the raspberry sorbet complimented the creamy vanilla ice-cream in a way that I wouldn't have thought possible. Also as a someone who adores Turkish delights I loved the inclusion of this in the dish as the textures contrasted each other perfectly.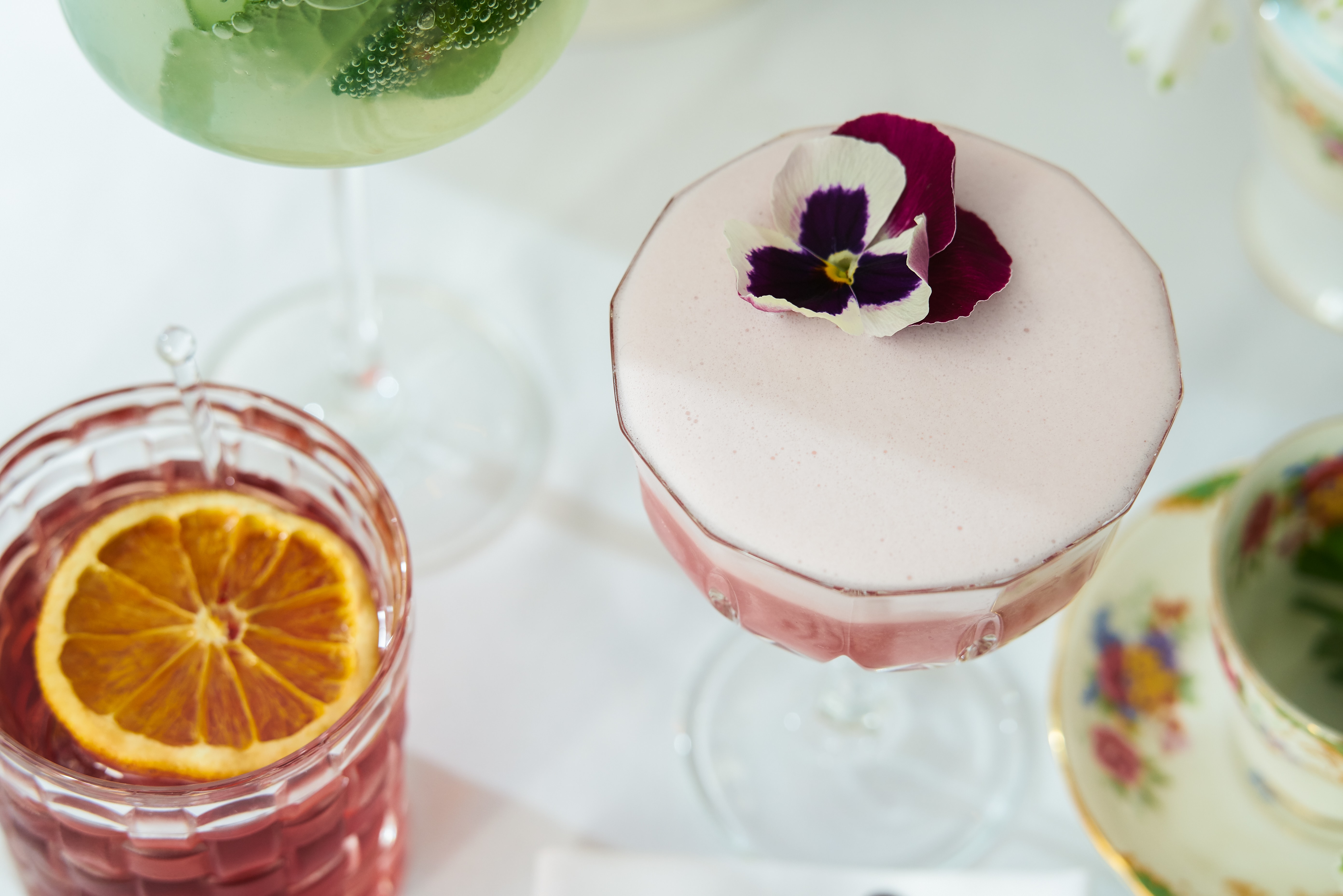 To compliment our meal, we enjoyed London Gin No. 1 cocktails designed by mixologist William Solorzano. We loved the Clover Club (London No1 Gin, lemon, raspberry sugar syrup, egg white, Campari), the No. 1 Negroni (London No1 Gin, La Copa Vermouth, Campari, dry orange) and  Cool as a Cucumber, London No1 Gin, lime, elderflower cordial, mint, cucumber, tonic water. Though those that read ONIN.London know my dislike for cucumbers so bar staff were all too accomodating to not include that in my drink. Each drink was refreshing and we'll be back to order more when the weather warms up. The only cocktail we didn't try was the Orange Sunshine with Tio Pepe Fino Sherry, La Copa Vermouth and orange bitters. It did sound superb, however, my friend was enjoying the No.1 Negroni way too much to change her drink choice.
So if you're looking for a gorgeous venue that will surely impress any date, family member or friend… Hush in Mayfair is the place to be this spring.
Website: www.hush.co.uk
Address:
8 Lancashire Court
Mayfair
London
W1S 1EY
Written by Tegan LeBon