The Glenlivet delivers summer to your doors this autumn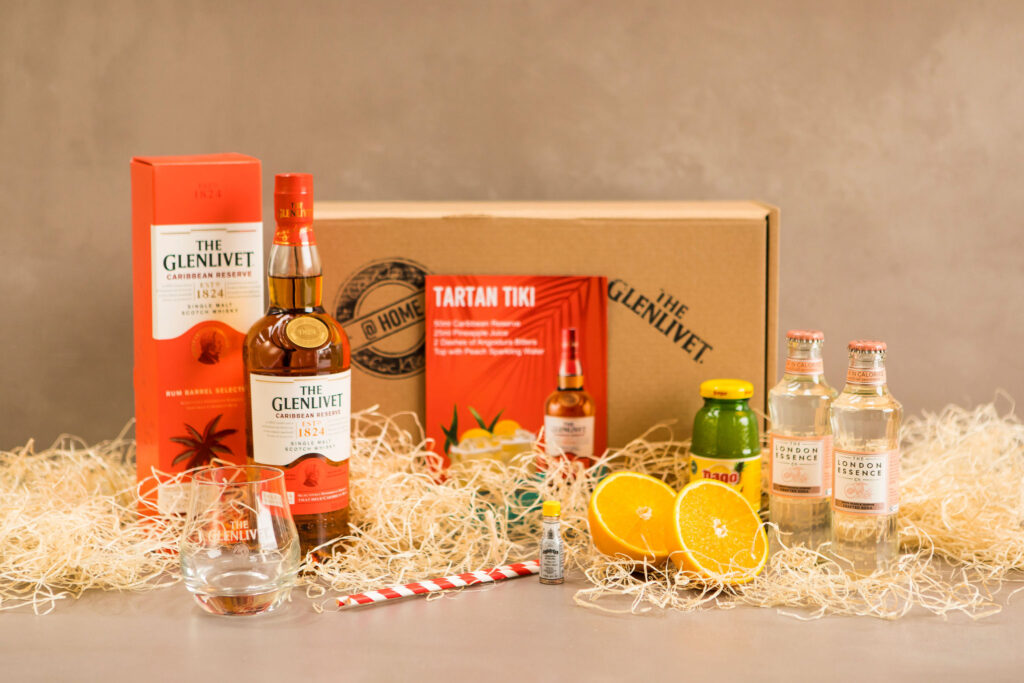 "Summer's over? What summer?" We hear you cry. None of us across the city (well 8/10 of us according to The Glenlivet research) have had the summer we anticipated and as the cold nights roll in we need a little cheer to brighten up the short days of autumn. 
So how about a spot of carribean sunshine delivered directly to your door? The Glenlivet are launching their very first cocktail kit, containing everything you need to create their Carribean Reserve Tartan Tiki. To celebrate, they will be bringing summer to 20 lucky Londoners who will have the Caribbean Reserve Tartan Tiki cocktail kit delivered to their door. Kiits can be claimed on createcocktails.com but those who sadly haven't gotten themselves a freebie can still purchase a kit for £49.50 each.
Cocktails just not your Jam? Well you can still hold on to summer with The Glenlivet Reserve. The single malt is selectively finished in rum barrels giving it  bold, smooth flavours, and rich caramel notes, alongside tropical fruits. It's the perfect thing to keep the spirit of summer alive. Get yours at Tesco, Sainsbury's, Waitrose, Amazon and Co-op, RRP £38.59.
Written by Nyla S.