What to do this International Women's Day
Celebrate with Bombay Sapphire
In celebration of International Women's Day, Bombay Sapphire is partnering with Katy Hessel, founder of The Great Women Artists, to host a virtual event that brings together incredible women from the arts and drinks worlds.
The panel includes:
Anne Brock, Bombay Sapphire's Master Distiller
Contemporary artists, Faye Wei Wei and Charlotte Edey
Cocktail connoisseurs Sandrae Lawrence and Anne Sebastian
 
The panel will discuss their creative experiences and the new routes and channels they have used to connect with their audiences. You will also be treated to a mixologist class with Sandrae and Anna, where you will whip up two scrumptious bespoke BOMBAY SAPPHIRE gin cocktails to celebrate International Women's Day. 
The virtual event starts at 7pm-8.30pm on Monday 8th March, tickets are available via Eventbrite on a pay what you feel basis with all proceeds going to charity.
https://www.bombaysapphire.com
Celebrate with Marylebone Village

In celebration of IWD 2021, Marylebone Village is hosting a week of activations, running now until the official day on Monday 8th March.
Across the week a host of independent brands will be offering advice, insights and mentoring in line with the official 2021 theme of Choose to Challenge. With Marleybone being blessed with a wealth of award-winning and independent women led brands, attendees will experience a variety of free virtual talks, activities, workshops, as well as a series of interviews, in-conversations, advice and mentoring tips from a selection of inspirational women's illustrious careers. The events will cover a vast range of topics, including equality, balancing work and personal life, career advice and the challenges women face today, including how they have coped and kept their businesses running throughout the pandemic.
The stella line up includes: British Jewellery designer Dinny Hall, KOIBIRD founder Belma Gaudio, Sue Townsend, founder of Ortigia Sicilia, Agnes B, founder of iconic French brand agnès b., Tricia Guild, founder of Designer's Guild, and Margaret Dabbs, who founded her eponymous clinics and brand in the 1990's.

To view the full list of brands talking part visit: www.marylebonevillage.com
Dates: 1st – 8th March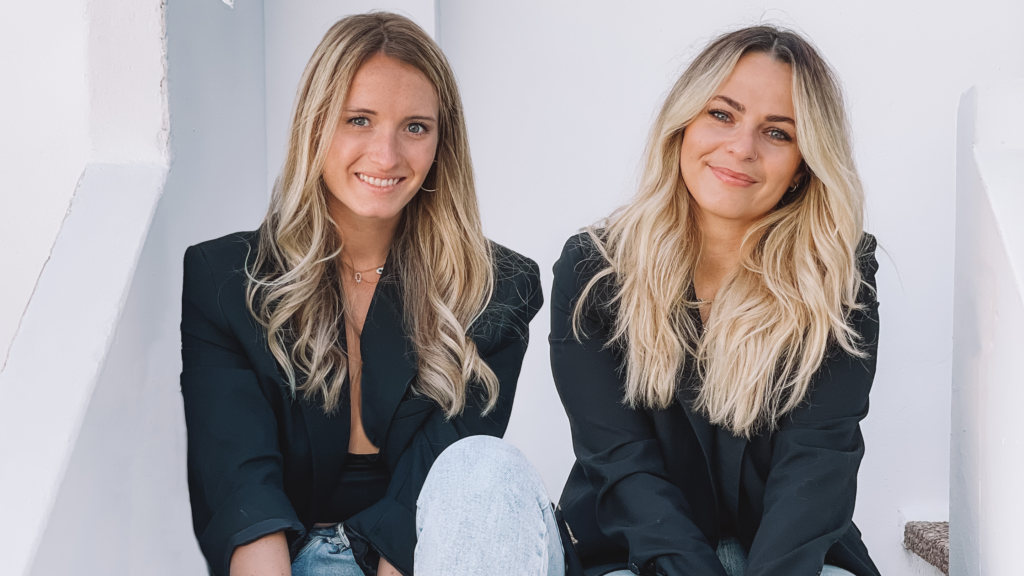 Celebrate with Elle Synergy

Join the "Female entrepreneurship with Elle Synergy" on Monday 8th March at 5pm, on Clubhouse. In this room, Elle Synergy will discuss their own experiences, as well as inviting inspirational female entrepreneurs to share stories of being a woman in business. Learn, be inspired and be in the chance of winning access to their Go Viral mini course.
Click here to join – Female Entrepreneurship with Elle Synergy – Clubhouse
Elle Synergy – https://ellesynergy.com
IWD Sweet Treats
Laduree
Laduree has partnered up with Women's Aid UK, to launch the Laduree x Women's aid box, which is available from 8th to 31st March.
Customers can donate £1 per to go towards Women's Aid, to raise awareness for domestic violence against women and children, when they purchase online – from 5th – 8th March. 10% of sales on the Laduree x Women's aid box from its Burlington and Covent garden stores between 5th and 8th March will go to Women's Aid.
Visit https://www.laduree.co.uk to order your box.
NATASHKINOltd
NATASHKINOltd, a souvenir and takeaway cafe from cult fashion designer Natasha Zinko, has launched a International Women's Day Box, cheekily decorated with the bright and humorous FCK OFF print. These vegan and gluten free treats are bright, bold, quirky and pretty damn tasty!
You will get a 'Fake' Day Strawberry Donut, a Brownie and Berry Cream and a Matcha Honey Cake.
Priced at £15.00 and can be pre-ordered via the website – https://natashazinko.com/collections/food